5 WAYS HAIRSTYLISTS CAN EARN $$$ DURING A SHUTDOWN
How Hair Stylists Are Making Money Without Seeing Clients
As we enter the holiday season, many states have ordered an additional shutdown. As a hairstylist, myself, I know this is an extremely scary time. What do we do, as service providers, to protect our livelihood? The first shutdown in March is what led me to create North Authentic's Pro Ambassador Program. To ensure that fellow stylists were not left empty-handed as they lost the ability to touch their clients.
Not to worry...there is much you can do to ensure you still have $$$ coming in. We want to support you in everyway we can, so here are some surefire ways to earn money this season.
1. HOme Delivery Color Kits
Many stylists refrained from doing at-home color kits during the initial shut down in fear that their client would realize the cost savings of doing color at home and never return. Many of those clients felt deserted and went in search of other stylists that provided the service.
Honestly, more than 9 times out of 10, you will not lose that client. Color self-application is a total pain and extremely messy. Color gets everywhere in the bathroom, stains towels, and more likely than not, the guest will miss spots throughout his or her head.
I did deliveries throughout our shutdowns and I did not lose one client to self-coloring. If anything, they all told me I would never lose them to self application because they realized how hard it is and hated it. Trust your skill set and most of all, your formulation. It really does matter.
Delivery Kit and Rules to live by
Delivery Kit Contents


A color bowl or bottle depending on your color formula
A application brush
Color skin guard
Gloves
Written or video instructions on how to apply
Personalized pre-mixed formula
Rules to Live By
1. Communicate, Communicate, Communicate. Don't take for granted that your customer knows as much as you do. They don't. Ensure your guest has ample notice that they will need to apply their color formula IMMEDIATELY or it will not work. If you don't remind them, you could find them asking if they can apply it hours later after you have already delivered and damage is done. Reconfirm the time of delivery before you make the trip.
2. Charge your worth for the Product and Delivery
If you charge $105 for color retouches, then charge $85 for color delivery. The main part of a client seeking your services is your knowledge of formulation. Delivery can take longer than actual application, so ensure you are charging enough to cover your costs, gas, time, and still make a profit. Do not undercut yourself.
I kept deliveries to $85 if they were within 4 miles. Anything more, I charged an additional $2+ a mile. Some clients can live up to 30 minutes away. They still need you, so if you are willing to make the drive, just ensure that you are charging the extra delivery fee.
2. Become a North Authentic Pro Ambassador
North Authentic's Pro Ambassador Program is much more than your typical affiliate marketing program or salon affiliate program. First, unlike the majority of affiliate programs, North Authentic carries multiple top brands, like Davines, Olaplex, Oway, Innersense, and Cult and King, all from one place vs other affiliate programs that are one-brand only. This equates to more sales.
Secondly, all North Authentic products have been analyzed against our Barred Ingredient List to ensure they use toxic-free ingredients and then tested to ensure they actually deliver. As a stylist that works behind the chair, it is important to me that everything I use is clean of chemicals, but at the end of the day, it still needs to work! If it doesn't achieve what I need it to, I am not going to use it or recommend it to my clients. Every product that is carried at North Authentic has been tested by me personally or my team to ensure that it delivers what it says it does.
So, why does North Authentic's Pro Ambassador Program lead to more sales for you as the Pro?
Say your client is experiencing dryness, breakage, frizz and hair loss. You would love to recommend your favorite products but they do not all come from the same brand. You actually want to recommend products by Olaplex, Davines, Oway and Viviscal Pro. When you belong to multiple affiliate programs, you would need to send your customer 4 different links to purchase all the products that she needs. Let's say that she is willing to do this while she is in your chair. In 8 weeks, she realizes that she is running low on the products you recommended and wants to reorder. She likely will forget where she went to and what link she used to buy it. Not wanting to bother you, she searches online and finds the products from another retailer causing you to lose referral commissions.
Now, let's say you are a Pro Ambassador with North Authentic. You want to recommend the same 4 products, all carried at North, and are able to direct your customer to your personal webpage that directly links to all North Authentic products. Not only can your customer shop everything she needs from your chair, but she can revisit your website in the future to reorder whatever she needs. This leads to ongoing commissions, even when you don't know it is happening! Winning!
3. hair consultations via Zoom or Facetime.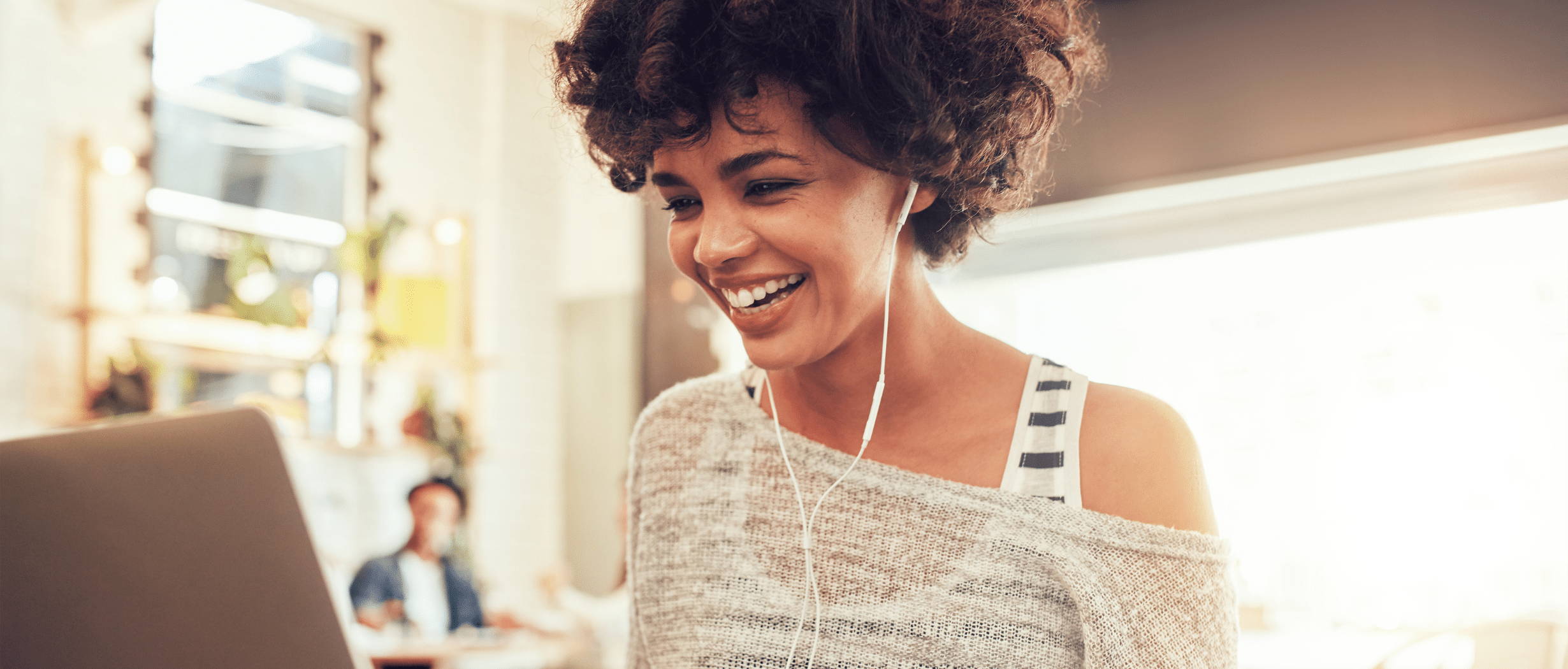 One can gather all the information needed to consult on a future appointment as well as make pre-care and after-care product recommendations in a video chat. You can offer these via social media or personal texts to clients and ask them to share with their friends and family. I offered these and was able to actually bring on new clients during our first shutdown.
Think of it like getting the interview, once you have it you will get that job, right? These consultations are like that first interview, so get them scheduled, then close the deal for when we reopen.
During this consultation, you can analyze their hair and personally recommend products based on issues they are experiencing. I will actually have the customer turn around, show me the back of their hair, come closer and show me their hair strands so I can gauge their color issues, hair texture, etc.
After your consultation, send them product links for all the recommendations you discussed during your chat along with a breakdown of how you want them to use them. The client will see it as a prescription and be elated that you have taken the time and care. Once a client invests in the right haircare and sees results, they will be devoted to you and your expertise. Plus, it gets the client excited about seeing you for that future appointment!
4. Invite clients to take the North Authentic hair quiz
If zoom consultations are not your thing…no worries. You can use your Pro Ambassador referral code to invite your clients to take the hair quiz at www.shopnorthauthentic.com. After a short questionnaire, they will receive personal recommendations for a complete haircare regimen.
Our test recommends everything you need to have an all-inclusive hair care routine including expert recommended shampoo, conditioner, a weekly nourishing treatment, a weekly color or bond building treatment, a leave in or serum that tackles their hair concerns, a styling product to achieve hair goals, ( i.e. volume, smoothing, or defined curls), a finishing or next day hair product (e.g. hairspray, dry shampoo, curl revitalizer), as well as an essential hair care tool (e.g. anti-breakage brush, towel) and one of our trusted hair styling tools dependent on their styling routine.
Remember, North is not a one-brand shop, so every customer gets the best products across multiple brands that we've tested to ensure they will help him or her achieve their desired results.
5. Send your clients gift ideas
Hair is our number one accessory that we wear every day, so haircare products and tools are the perfect gift for anyone on your client's shopping list. Send them stocking stuffer and gift ideas.
North Authentic has minis of almost every product as well as essential haircare tools like Aquis towels and our top selling Aqua Brush which are great for stocking stuffers. Our hair accessories and hats make awesome gifts as well.
Put together a list of your "Must-Haves" and send it out to all your customers then watch as the commissions roll in.
What I would also like to leave you with is to trust your skill set. The beauty industry is the last industry to be hit by recession. Everyone in the world has a scalp and/or hair and will need products to treat it. Even when we can't touch our clients, we are still essential to their lives.
Haircare is an ongoing consumable product. It will run out and your clients will need more. Selling retail on North Authentic is the long-term income that can give you the ability to relax and know that money is coming in to you no matter the state of shutdowns, recessions, or anything else.
Let's put the best interest of our clients at the forefront. It will always come back to you.
Become a Pro with North Authentic. We are a family and are here for you. When you succeed, we all succeed.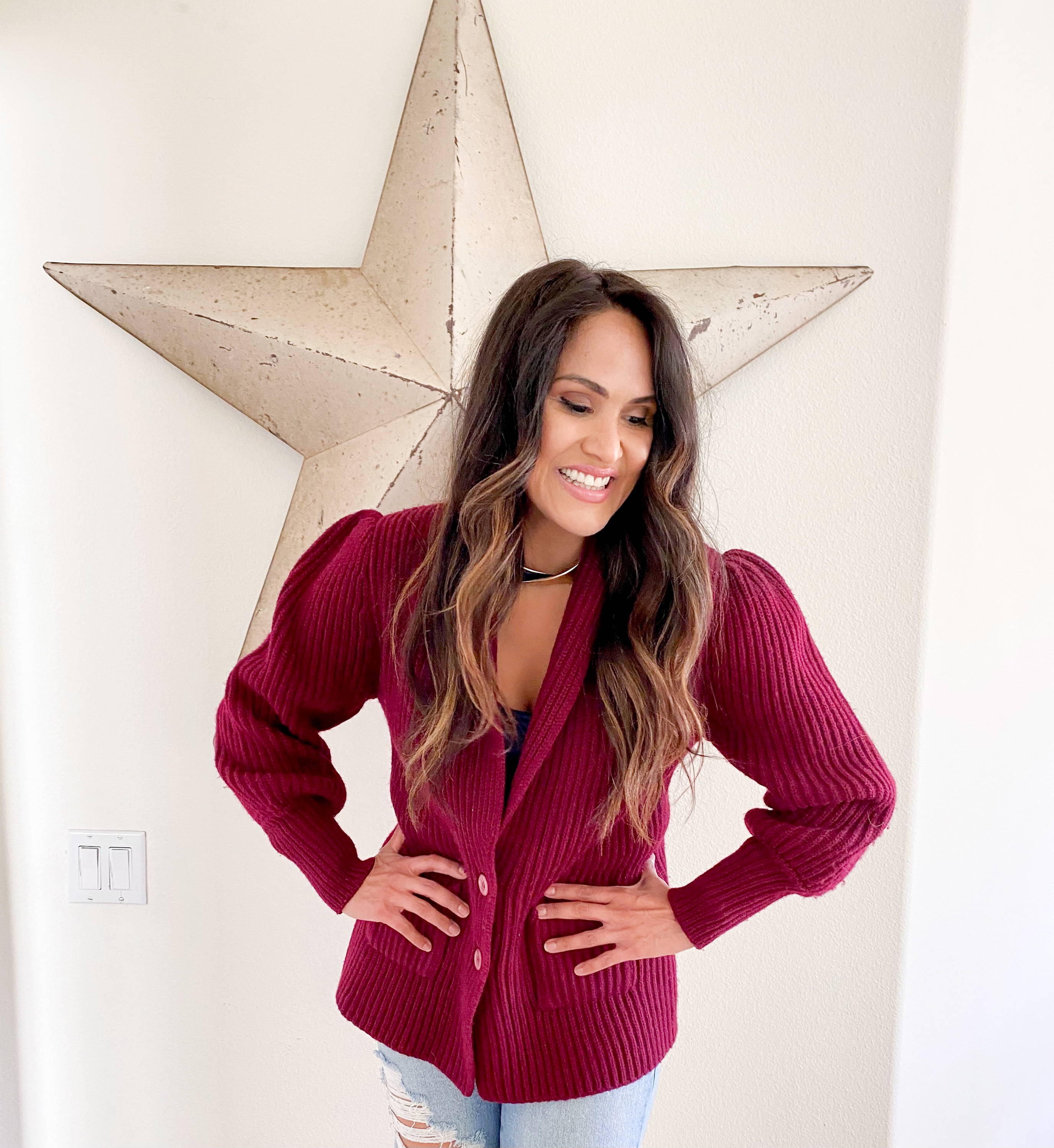 Written by Natalie Palomino
Natalie Palomino is a Master Stylist, educator and Founder of North Authentic. Through advanced education and commitment to her craft, she built a vast clientele providing haircare education and hair services. In 2020, she created North Authentic, a conscious haircare retailer that puts the health of its customers and the planet at the forefront.