5 Ways to Transition Your Hair Care Routine From Summer To Fall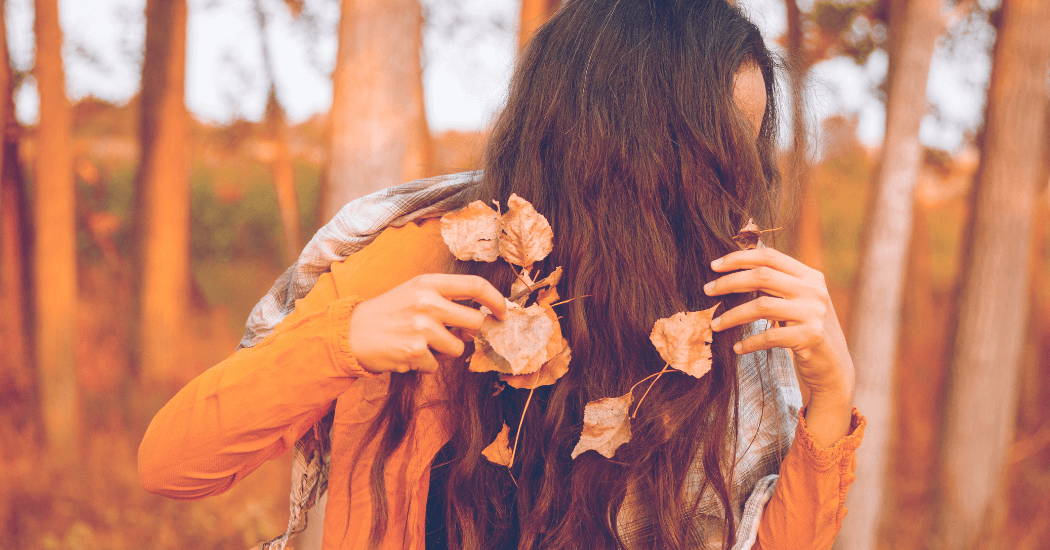 It's always hard to see summer go. While it's fun to pull out your cozy knits and favorite denim for the season, summer-ravaged hair might not exactly go with your fall weather looks. If you're seeing dryness or damage, that's par for the sunny season course. Saltwater, chlorine, UV rays, and other summertime factors can be hard on your hair. Time for a hair care routine that takes care of summer damage and gets your locks ready for autumn.
What Causes Summer Hair Damage?
You may try to protect your hair through summer months and still end up with some damage control to do. Here are the top reasons you might kiss summer goodbye with unruly locks.
Fun in the sun is part of hot weather. And you can't deny yourself, even in the name of gorgeous hair. Yes, UV rays can lighten your hair and fade your color. But the sun can do more damage to your strands than you might think. According to research published by Cleveland Clinic, UVA and UVB rays from the sun can damage the cuticle of the hair, the outside of the hair shaft. This can lead to dryness, breakage, thinning hair, and brittle strands. Head coverings and products with SPF can help, but almost everyone walks away from summer with the appearance of UV damage to their hair.
Swimming laps is a great way to mix up your workout when the great outdoors complies. But chlorine is a fast and sure way to leave strands feeling parched and crispy. Even wearing a swim cap does little to keep pool chemicals from drying out your hair.
Who doesn't love a stay at the beach? And nothing beats saltwater for beachy waves. Still, saltwater is drying to hair and scalp and can leave strands feeling rough and damaged. It can also lead to breakage, split ends, and dandruff for some.
Last but not least in the summer hair damage category is up 'do breakage. All of those messy buns and ponytails you sported to beat the heat might have left your locks looking a bit worse for wear.
No worries. A few product swaps and hair care routine tips and your hair will be fall season ready.
5 Ways to Transition Your Hair Care Routine From Summer To Fall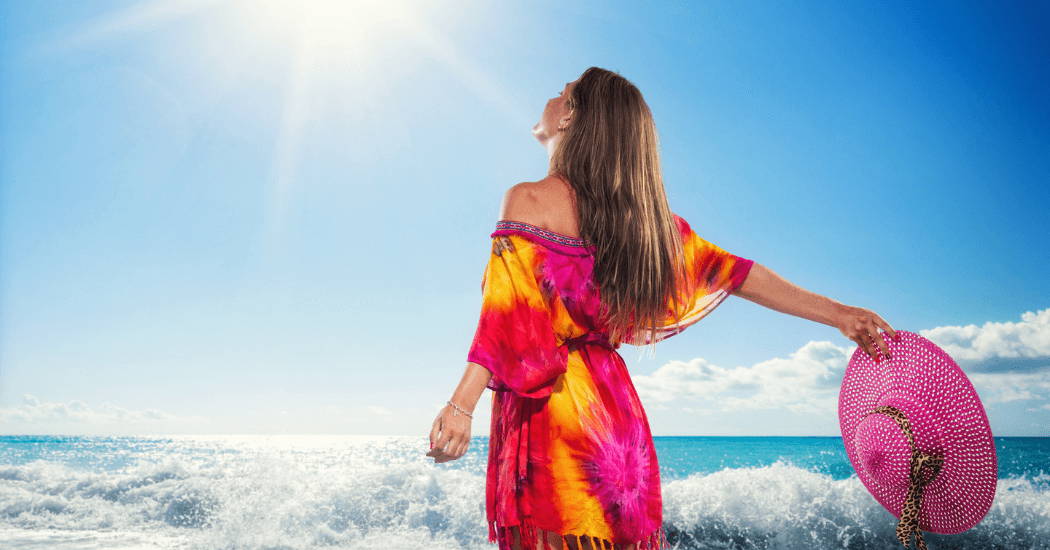 When it comes to turning summer hair issues around, moisture is key. One of the easiest ways to infuse hair with added moisture is by swapping your summertime shampoo and conditioner (often designed to quell extra oiliness) for a moisturizing set. Davines Melu Shampoo is formulated with lentil seed protein to lend a strengthening feel to damaged strands and make detangling easier. Pair with Melu Conditioner to prevent the appearance of breakage and leave hair feeling super soft and nourished. Less frequent shampooing is another way to preserve your scalp and hair's natural oils, made easier by cooler weather and a handy dry shampoo. Innersense Refresh Dry Shampoo is a foam-to-powder formula that refreshes hair without drying the scalp. And add in a deep conditioning hair mask to your routine. One to try for fall is Davines The Renaissance Circle Hair Mask made with Babassu Butter that makes even the most damaged hair feel like silk.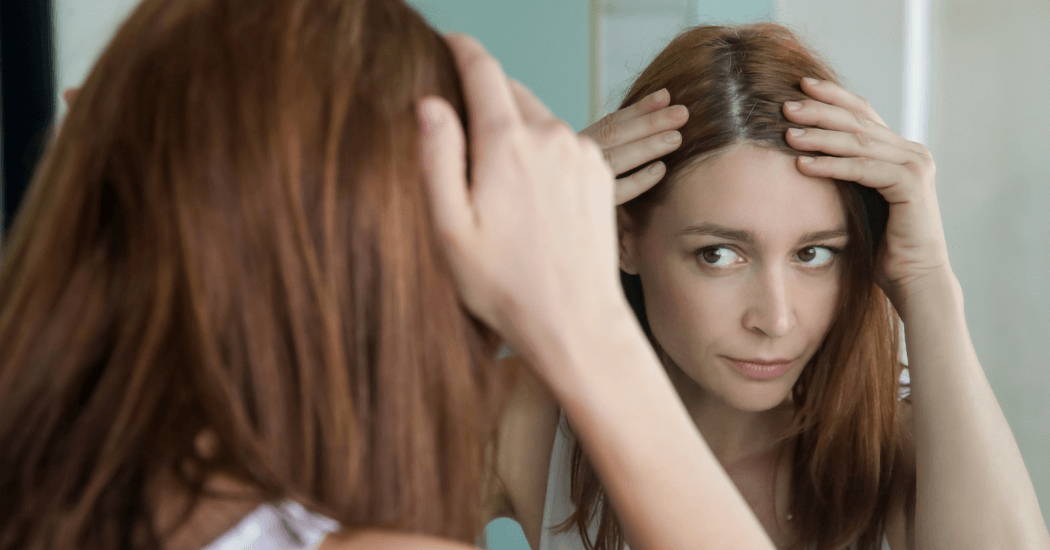 Itchy scalp, dry scalp, dry hair…all signs of a summer filled with fun in the sun, chlorine, and salt water. Now, time to revitalize your parched scalp and strands. First step, bringing in a moisturizing shampoo and conditioner as mentioned in step one. Second, a hair serum will visibly restore your strands to their former glory. One made with natural oils will moisturize your scalp and hair, providing visible results in an instant. Oway Glossy Nectar Hair Serum contains Organic Black Quinoa and Ethical Marula Oil to create a soft, supple, moisturized feel for dry hair. Another go-to when dealing with dry hair is Olaplex 7 Bonding Oil. This beauty lends a reparative feel to damaged hair while helping to prevent the appearance of frizziness and flyaways. And don't forget scalp care! Tending to your scalp is an essential part of your routine and helps to keep your scalp comfortable and hair manageable. Innersense True Enlightenment Scalp Scrub gently exfoliates the scalp to cleanse away buildup and dead skin cells. Follow with a scalp massage to stimulate the sensation of circulation with Kavella Scalp & Hair Oil Treatment.
That super-parched, dry-as-a-bone hair caused by pool and seawater? There's a solution. Clarifying shampoo removes chlorine and saltwater deposits from hair and scalp, getting rid of that dried-out, crisp feeling hair. But not all clarifying shampoos are safe for color-treated hair, so it's important to choose one that is both gentle and effective. Try Davines Solu Clarifying Shampoo to deeply cleanse the scalp and hair without leaving hair a dry, tangly mess. Instead, your strands are left feeling healthy, soft, and full. Plus, it's safe for color-treated hair. Next up, use a treatment product that restores a sense of wellness to hair and scalp. Cult and King Tonik Scalp and Hair Purifier is a leave in meets scalp treatment that leaves hair feeling nourished and hydrated while providing a sense of pH balance to the scalp. The perfect hair repair products for visible results you'll love.
Does your hair feel like it's lost some bounce? You might be experiencing hair loss during the seasonal change. Yep, hair loss in autumn is an actual thing due to natural follicular resting phases. Summertime factors, like dryness, can come into play here too. But before you address signs of hair loss, consider whether you might have hair breakage instead. All of those elastics holding your up 'do in the hot weather months can cause strands to become weakened and even lead to breakage. To figure out if you are dealing with hair breakage, take a close look at your mane and check to see if you have frayed or broken ends right about where you place your hair elastic. Those broken ends not only ruin the smooth look of your hair, they are weak and more prone to splitting. The best first step when dealing with broken ends is to go see your stylist for a trim. No better season for a new layered look than autumn. Then make sure you are quelling the appearance of breakage before it starts by sleeping on a silk pillowcase (it won't pull on strands like other fabrics) and using hair ties that are gentle on your hair when you pull it back. A beautiful silk scrunchie is both stylish and gentle on strands.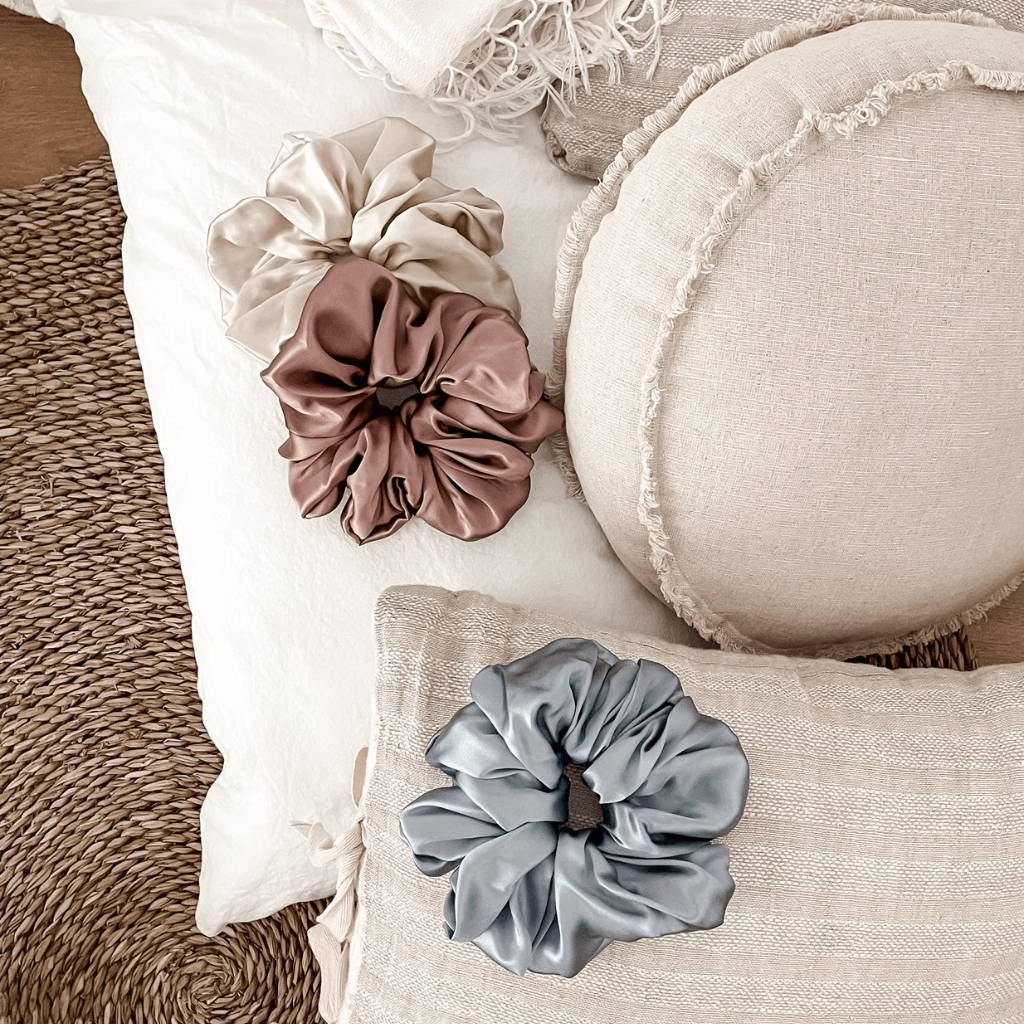 5. Stick With the Protectants
While you might not be as concerned with SPF for hair and scalp now that summer is over, your strands probably still come into contact with heat on the regular from heated styling tools and blow drying. Using heat protection spray will protect against the appearance of hair damage year-round. And heat protectants help to smooth strands, visibly eliminating frizz and flyaways that tend to come with cold weather. Add Innersense Hair Love Prep Spray or Oway Thermal Stress Protector to your hair care lineup. Thermal Stress Protector provides hold (so better for medium to thick hair types) while also guarding against heat up to 437 degrees fahrenheit, which means your strands are safe against your curling irons and flat irons. This product contains Macadamia Nut Oil, a lightweight natural oil that moisturizes hair and scalp and makes strands look shiny and vibrant.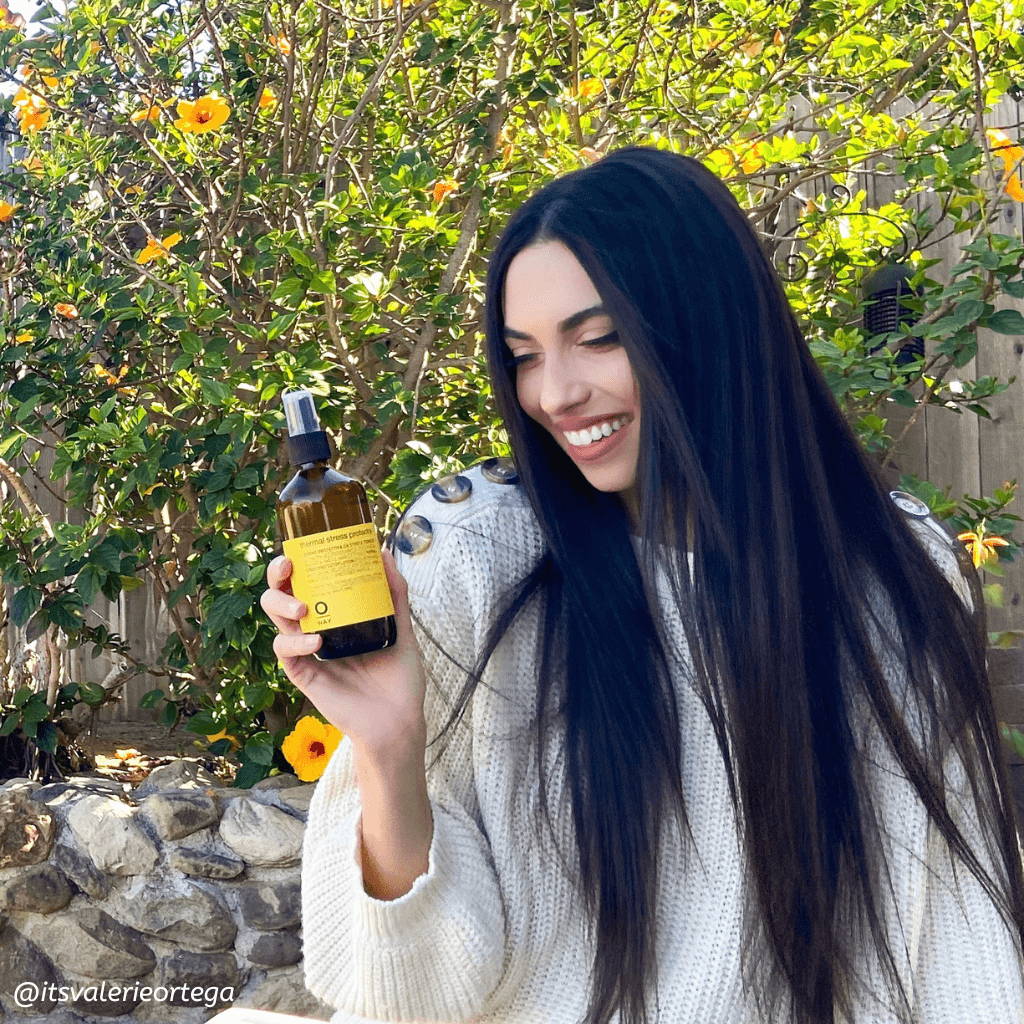 Now pull out your favorite boots and sweaters. Because your hair care routine is fall-ready.
All North Authentic products are free of: Sulfates, parabens, EDTA, 1,4 Dioxian, and many more all provided in our Hair Crimes List. While we work with our brands to become even more conscious, we identify additional "Free Of" ingredients on every product page.
Shop "Free Of" ingredient preferences using our Filters. You can also take the North Authentic Hair Quiz to get your personalized hair care prescription of the best products for your hair curl type.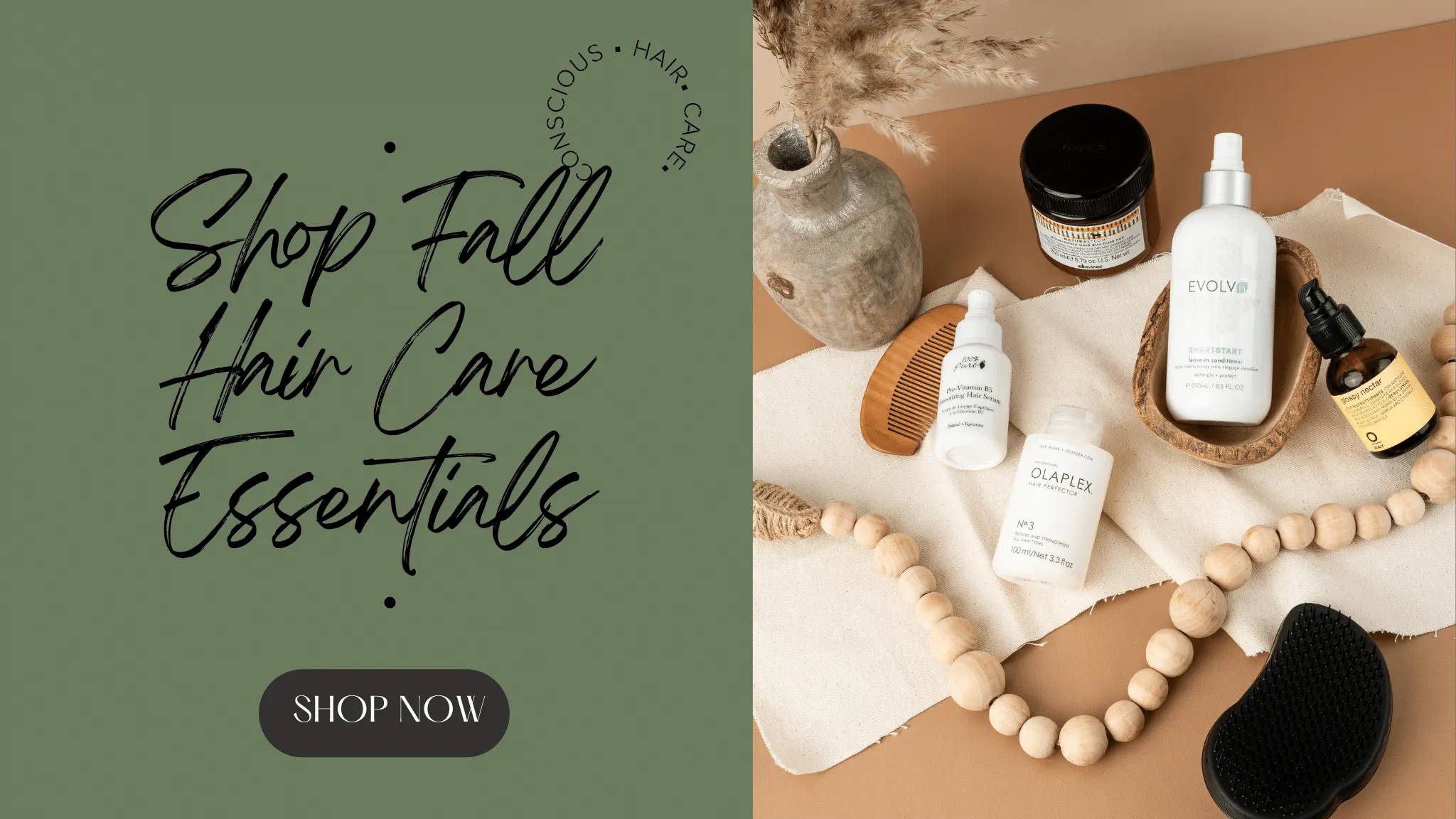 ---