Aging Hair: Hair Texture Changes as You Age and How To Improve It
Several things can change the texture of your hair. The products you use, your diet, and your hormones, for starters. And then there is aging hair. Yes, hair texture changes as you age and, along with changes to your skincare routine, it's important to know how to adjust your hair care as you age to keep your locks looking lush and lovely.
The Main Hair Texture Changes as You Age
The aging process, put simply, tends to sap the body of moisture. Due to hormonal changes, your skin produces less of the natural oils that keep your skin, including your scalp, moisturized. As you can imagine, this affects your hair. Hair that is sapped of moisture looks frizzy, dull, and limp, and can feel dry and shown signs of breakage. Other hair texture changes as you age can show up as coarser or straighter hair, your hair may look thinner than it used to, and some people even develop more curls as they age.
Your genes also play a big role in the aging hair process. For instance, research published in Clinical Endocrinology journal Endotext showed that approximately 80% of men who develop male pattern baldness by the age of 50 had a family tendency toward the condition. And it's not just men who see hair loss. Women can also experience thinning hair and visible areas of the scalp due to a drop in androgens as they age, according to a study published in the International Journal of Women's Dermatology.
Stress, medications, diet, the products you use on your hair, and environmental factors like sun damage can all affect the way your hair ages. And you don't have to be 50 to show signs of aging hair. You may notice changes in your hair in your 20s, 30s, and 40s too.
Aging Hair Products for Beautiful Locks
There are ways to protect the appearance of your aging hair and keep it looking healthy and strong for years to come. Find out if you are giving your hair what it needs, now and in the future. Read on for your aging hair care shopping list.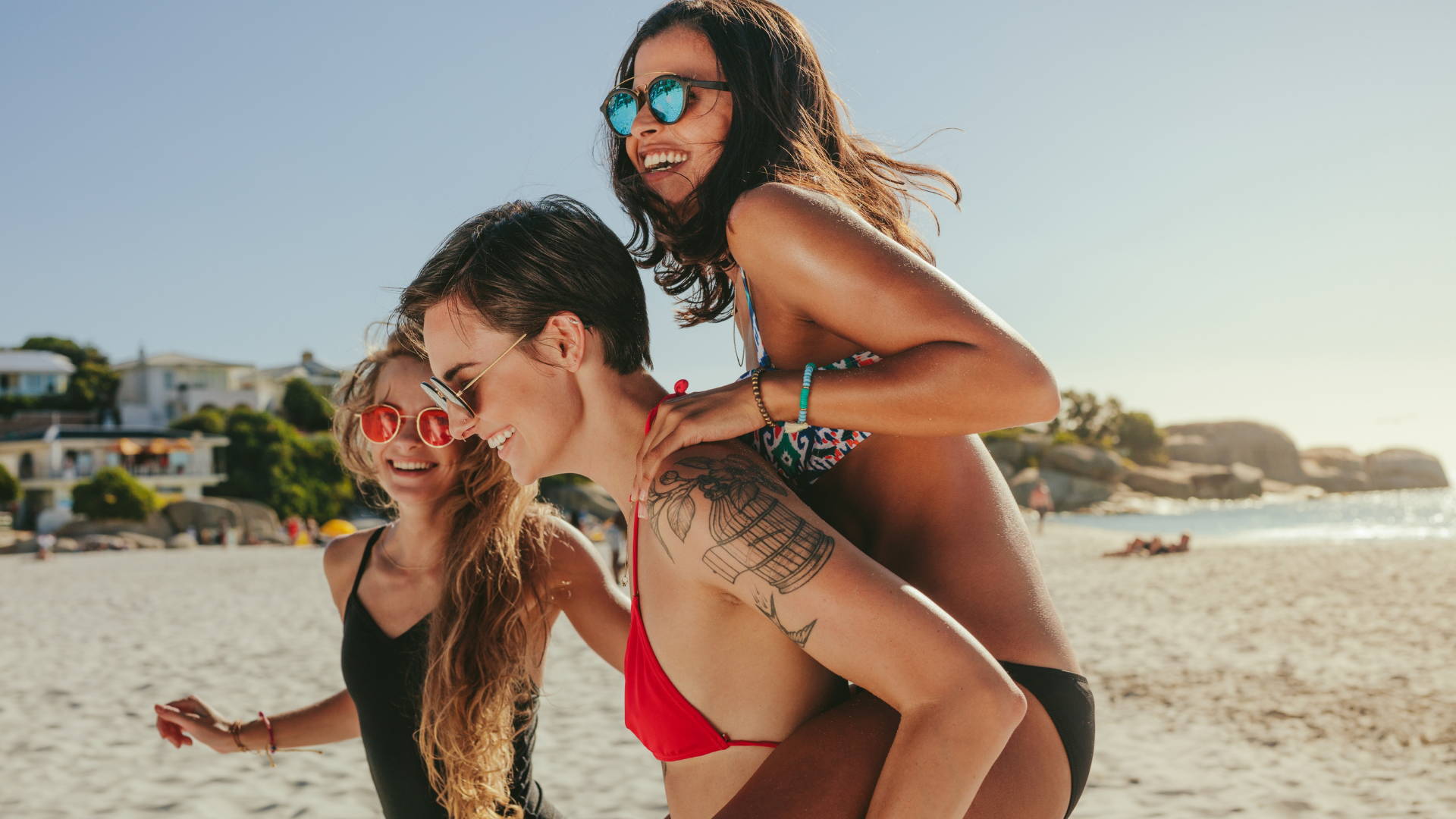 If you've started to notice that your hair looks thinner or damaged, it's time to take a look at your regular hair care routine. Are you bleaching your hair? If so, this calls for special hair care to keep your strands in prime shape. Products that strengthen and protect like Olaplex No. 3 should be included in your routine. And remember to be gentle on your locks. Use a high-quality brush, like Tangle Teezer Detangling Brush, give your hair a break from heated tools when possible, and only shampoo when your hair is actually dirty.
Some people start graying in their 30s or even in their 20s. If you are 30 and seeing stray grays, you might opt to start coloring your hair. Be sure to use color-supporting hair care, if so, and add in products made with ingredients to keep hair feeling manageable. Try Reverie Milk Anti-Frizz Leave-In with natural almond protein and Davines Melu hair care line, rich in lentil-seed based protein.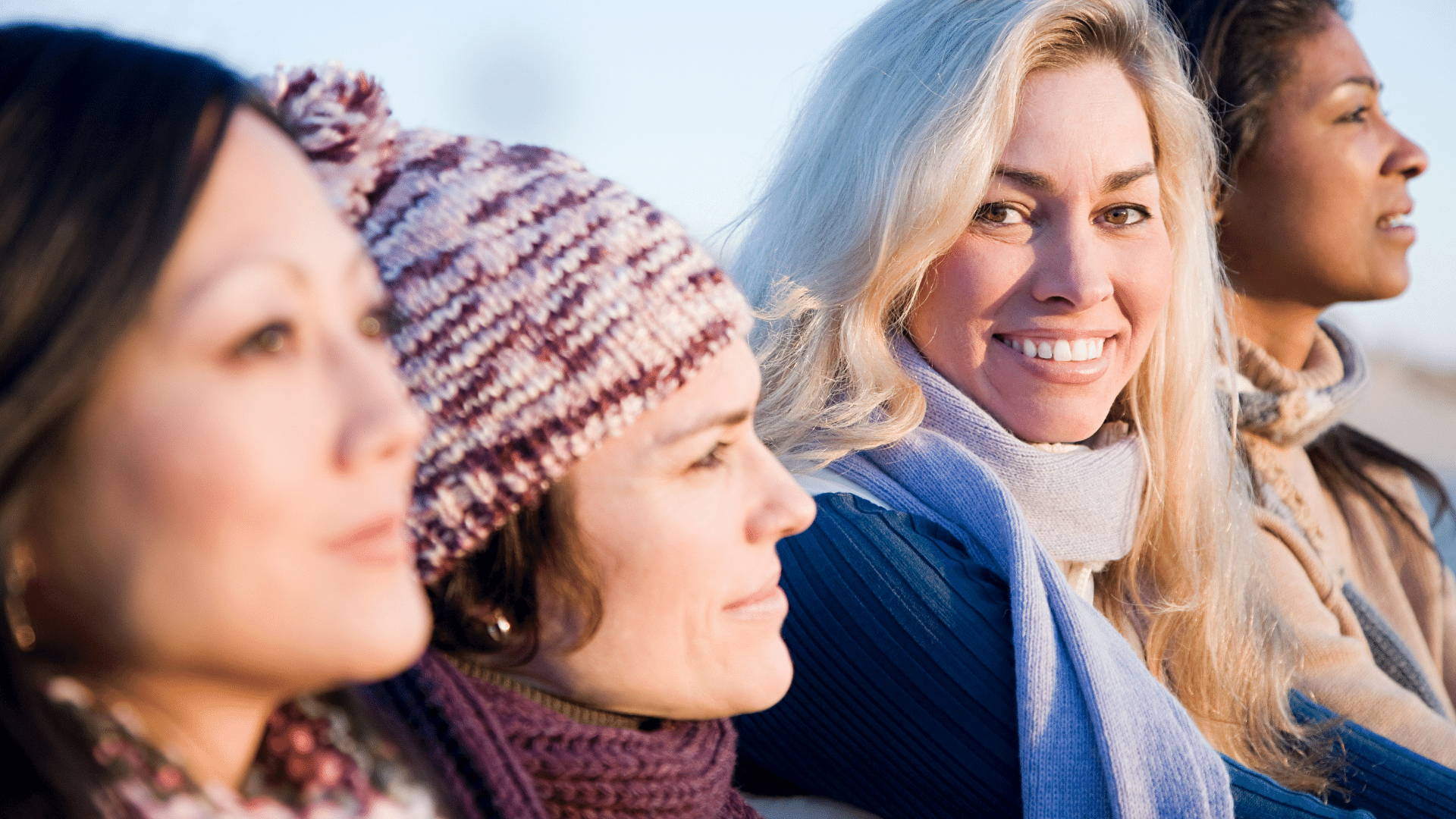 With the onset of hormonal fluctuations, you may experience thinning hair. While this can be shocking at first, take heart. Some products can improve the appearance of hair loss. Davines Replumping Shampoo is made with natural antioxidant ingredients to boost a feeling of elasticity in weakened strands and works wonders in pumping up the volume of limp or lackluster hair. If you have fine hair, Davines Volu Shampoo will give you that fuller look with fewer moisturizing ingredients to weigh hair down. Follow up with Davines Replumping Conditioner.
Aging hair can also start to lose hydration and begin to feel brittle. Davines Renewing Shampoo and Conditioner was created to deliver the antioxidants and nourishment missing from our hair as we mature.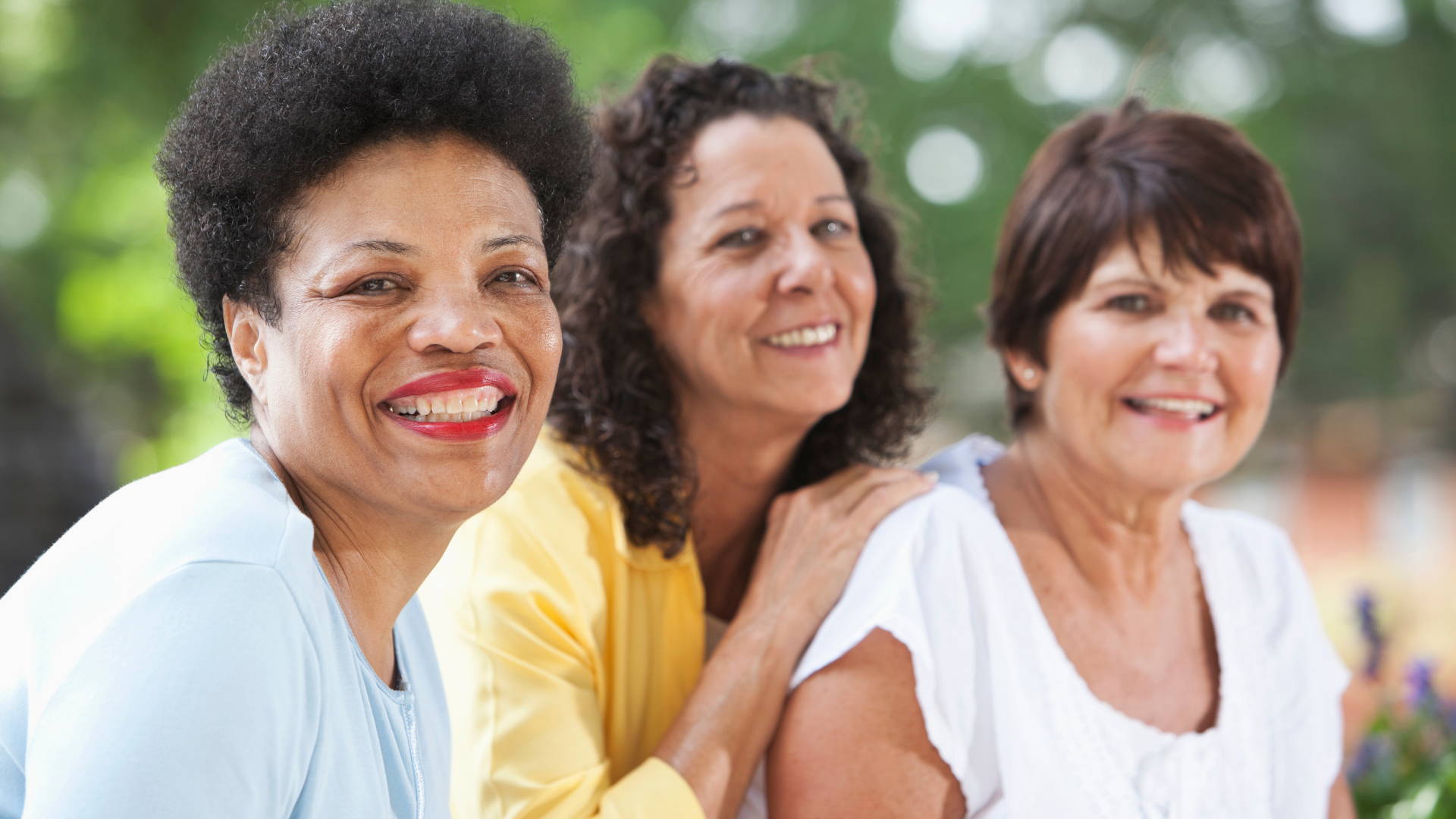 Once you hit your 50s, you are most likely nearing menopause. Because hair texture changes as you age, this means you need to up the moisturizing properties in your hair care and add in products that offer a strengthening feel to strands. Kavella Scalp and Hair Oil Treatment blends naturally rich oils to deliver a hydrating and nourishing sensation to hair and scalp. Make this beauty a part of your regular hair care routine.
A commitment to personal wellbeing and the best aging hair products will support beautiful, healthy-looking hair. No matter what your age.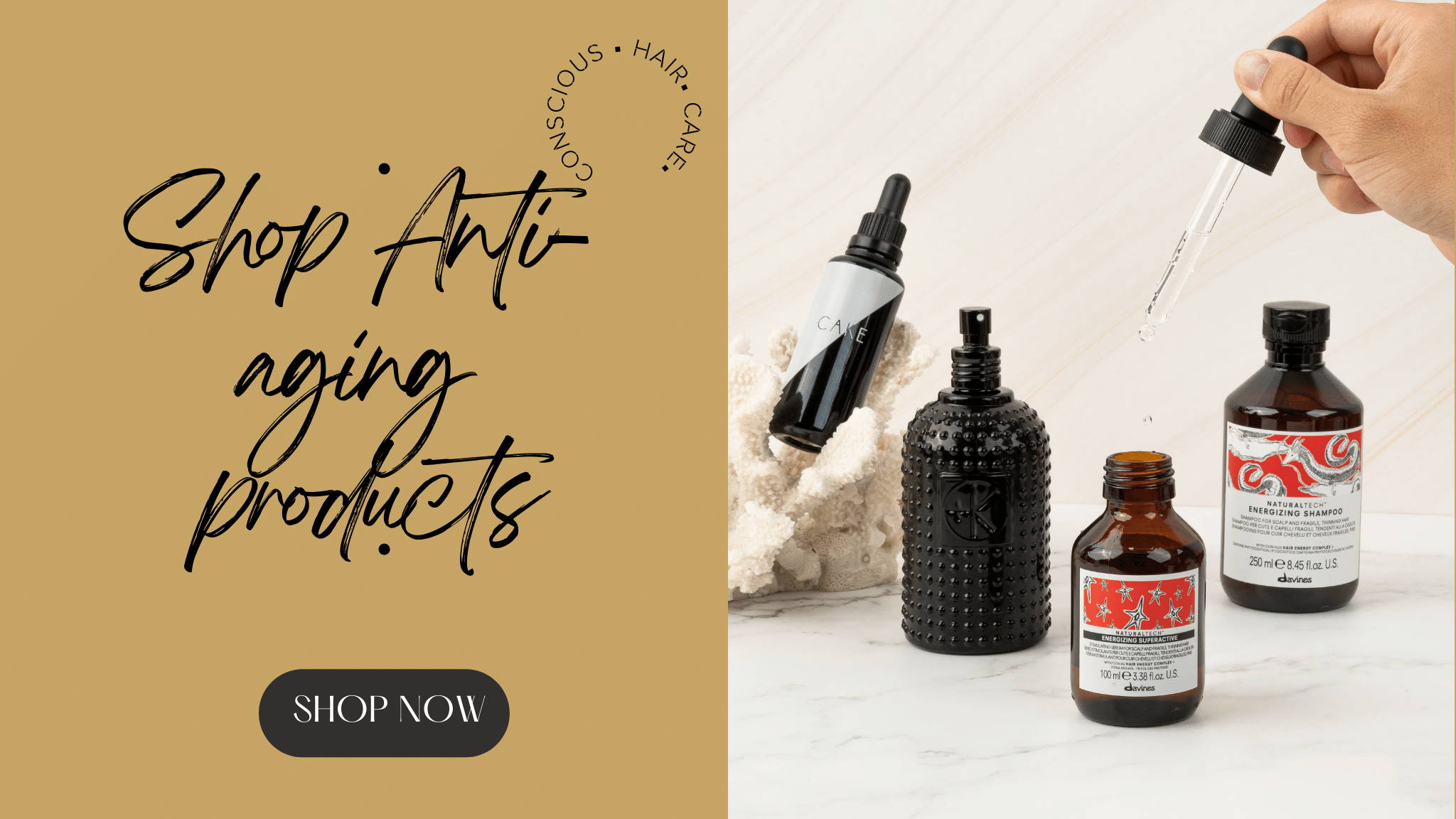 ---