Beat the Heat With These Summer Hairstyles
Summer hair means fresh, casual looks. Of course, you still want to look gorgeous. But without long minutes spent under heated styling tools or in a steamy bathroom. Right? Yes, you can have it all. Salon-worthy hair in practically no time. All while beating the heat—both in prep time and while out having fun in the sun.
Fresh Summer Hairstyles That Beat the Heat
Ready for your new fave summer hair 'do? We're coming at you with looks you'll love to pair with your favorite 4th of July outfits. Best of all, they help you keep your cool and protect your precious strands from sun damage. Be prepared for some big-time hair love, coming your way.
Sun's out, buns out.
In this case, we're talking about the space buns hairstyle. This cool and funky look works best on long locks. Here's how to get it.
1. Start by sprinkling Oway Plant & Mineral Refresh Dry Shampoo onto the roots of the hair and working through strands with fingers and a hair brush to add texture.
2. Part hair down the middle and work a generous amount of Cult and King Balm through both sections to help smooth and add control.
3. Pull each side back into a pony, so you have a pony on either side of your crown, smoothing the roots down with your hair brush.
4. Twist each pony, then wrap around the base until you have two little space buns and secure them with hair ties. Spritz hair with Oway Sculpting Mist Hair Spray. And done!

Watch the how-to video on Instagram.
Whether you do one or two, this look is always perfect for summer. Here's how to French braid hair.
1. To get the look, start by applying dry shampoo as in the space buns look above, but this time couple it with a SPF leave in conditioner to protect your strands.
2. Use a comb to make a clean middle part so you have a section of hair on each side of your head. Starting at the top of your forehead, grab three small sections of hair and pull them taut.
3. Keeping hair close to the head as you braid, grab a small section of loose hair each time you pull a section over the middle. The tighter you hold the hair, the tighter your braids.
4. Once you reach the nape of the neck, braid the remaining hair as you would a regular braid and secure with a small hair tie, like Goomee Hair Loop.
Think of a Dutch braid as the reverse of a French braid. To get the look, start as you do with the French braids instructions above.
The difference in how to Dutch braid is that when you grab a bit of loose hair to add to the braid, you pull the section under the middle piece rather than over. This creates the look of the braid laying on top of the hair.
Tie off the braid with an elastic, spritz with hairspray, like Davines Strong Hairspray, and you are good to go.
This braid looks intimidating and while it isn't super hard to pull off, figuring out how to fishtail braid can take a bit more time than the two braids above.
1. Start by working through a bit of your dry shampoo, then brush hair smooth away from the face into a side pony.
2. Split hair into two equal sections. Grabbing a small piece of hair from the outer edge of one section, pull the small piece over the section and add it to the inside of the other section of hair.
3. Continue on this way until you reach the end of the pony, secure it with a hair elastic, gently back comb the braid for slight texture, and finish with a spritz of hairspray.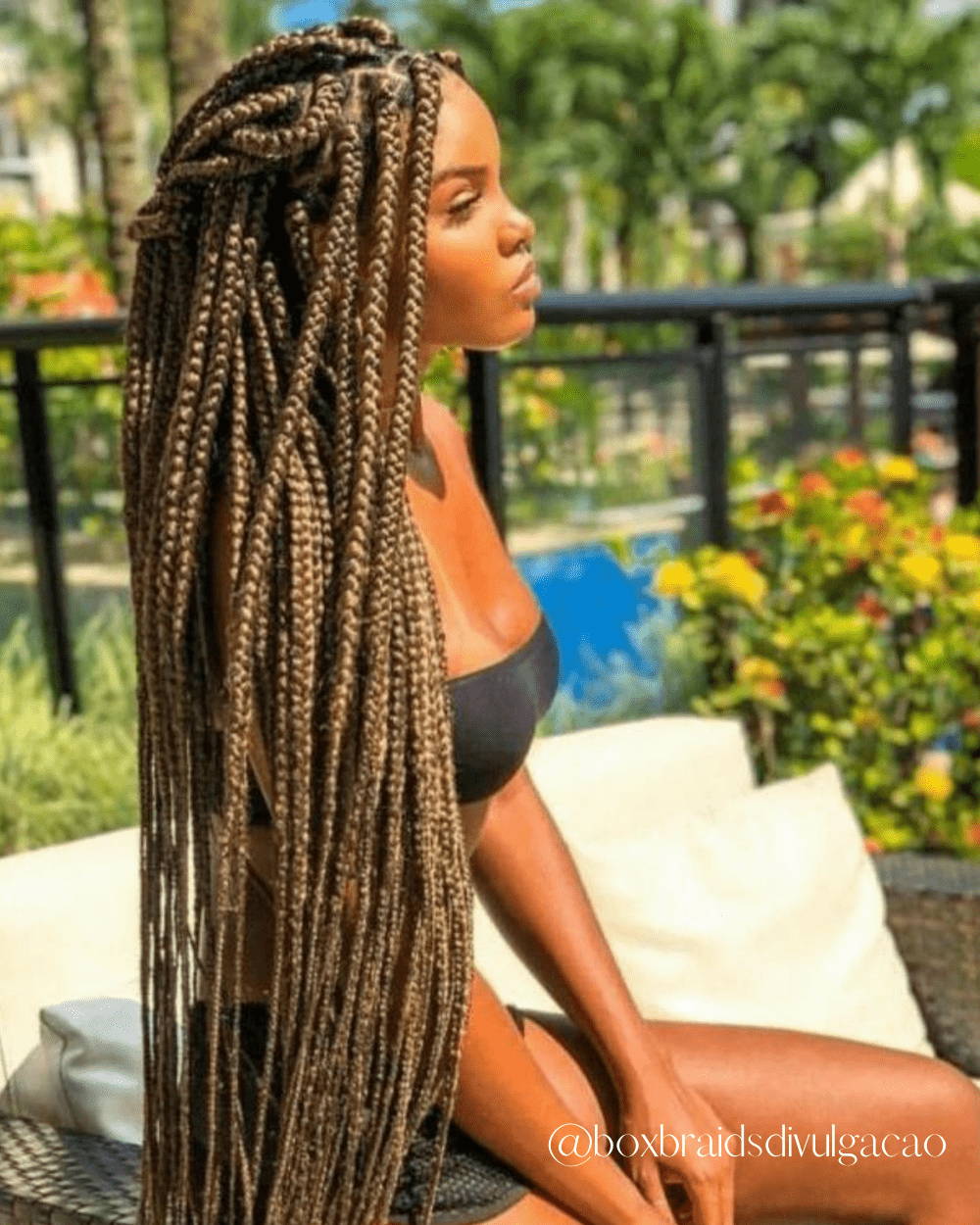 This cool look takes a bit more time but is a stylish way to beat the heat in the summer and cut down on hair maintenance so you can focus on fun. Here's how to braid your own hair.
1. Start by washing hair with a moisturizing shampoo and conditioner, like Innersense Hydrating Cream Hairbath Shampoo and Innersense Hydrating Cream Conditioner.
2. Work Oway Hair Smoothing Fluid through the hair to make braiding easier and keep strands moisturized.
3. Section hair into as many braids as you want, using Wet Brush Shark Styling Clips to keep them separated. Now, split the section you are working with into three parts and apply Kavella Defining Cream to each part, and begin braiding. Braid each section, leaving a small portion at the end loose until you've braided each section of hair. You can either use a small, clear hair elastic to secure the ends or leave them free if your hair will hold the style on its own.
To care for your box braids, wash the scalp once weekly (or more if necessary) with a moisturizing shampoo and spray the scalp weekly with Cult And King Tonik Scalp And Hair Purifier for ultimate scalp health. Cult and King Tonik also acts a natural SPF which is just what you need for the exposed scalp that comes with box braids.
Apply a hair oil, like Oway Glossy Nectar or Oway Nurturing Drops to your mid-shaft and ends daily replace natural oils that are unable to work their way down the strand from the follicle.
If you favor a shorter, lower maintenance look, there's no better time to try a pixie cut. It's cute, classic, and couldn't be simpler to maintain.
Be sure not to let your hair become dry due to heat, UV rays, salt water, and chlorine. A weekly hair mask, like Davines Nourishing Miracle Mask, will help keep your strands feeling soft, strong, and healthy all summer long.
Another way to keep your cool and protect your hair and color is to cover it with a cute hate or bandana.
Wondering how to wear a bandana in your hair? Tie it on like a headband or fold it into a triangle and tie it at the nape of your neck. North the Label Mixed Silk Paisley Bandana is irresistible.

Now get out there and enjoy!

All North Authentic products are free of: Sulfates, parabens, EDTA, 1,4 Dioxian, and many more all provided in our Hair Crimes List. While we work with our brands to become even more conscious, we identify additional "Free Of" ingredients on every product page.
Shop "Free Of" ingredient preferences using our Filters. You can also take the North Authentic Hair Quiz to get your personalized hair care prescription of the best products for your hair curl type.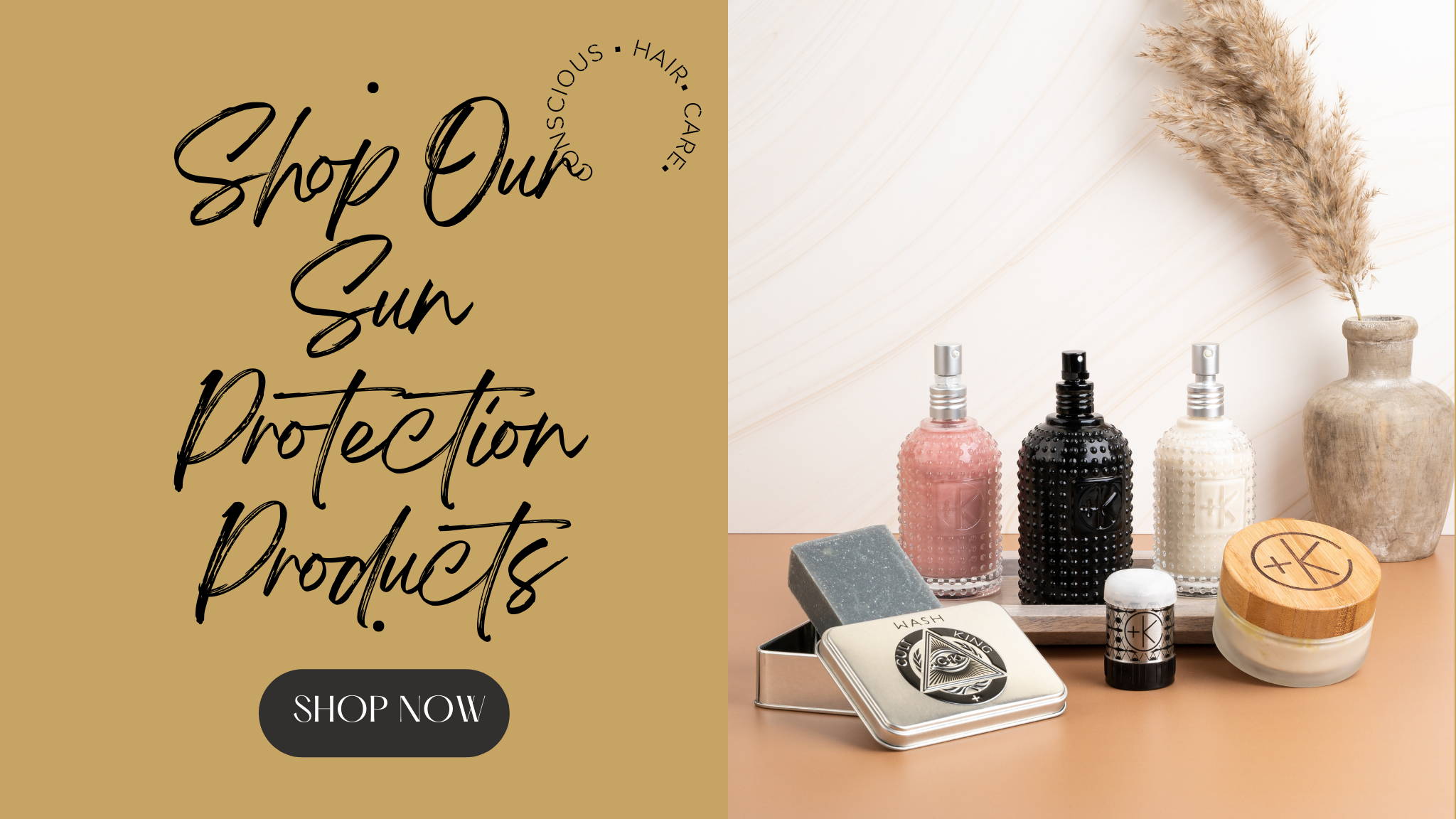 ---