8 Best Toxic-Free Hair Texture Sprays
Whether you're trying to add some volume to your ultra-soft, fine hair or rocking an edgy, shattered lob haircut, hair texture sprays are one of the most sought out hair products in the beauty world. Why? Because the
best texture sprays
have the ability to make that new cut look edgier and sexier in one push of a button.
Not sure what a texture spray is or if you really need one? I want to clear one thing up first, while sea salt spray is a texture spray, there are many more varieties of texture spray than the highly promoted beach wave delivering favorite. If you have tried a sea salt spray in the past and found it messy, drying and crunchy, have no fear...your future with texture sprays is not over. You still have many more amazing days of sexy hair with this partner by your side.
Here's the low down. Texture hair sprays do exactly that...they add texture to hair to create messy piecey layers, add volume, separate curls, or even combat oil build up as some can double as a dry shampoo. They pretty much deliver the hold of hairspray without the stickiness or stiffness.
There are
dry texture sprays
that you really only want to use on dry hair as a finishing step as well as regular texture sprays that can be applied to wet or dry hair and deliver the texture needed for a voluminous blowout (these are only for those with ultra soft hair that can stand some texture during their blowout) as well as definition post blowout.
However, as I mentioned, there are multiple types of dry texture sprays out there, so which one is right for you depends entirely on your hair type and hair goals. How do you figure this out? We got you...We say first, go for non-toxic (there is no reason you can't have gorgeous hair without chemical ingredients seeping into your bloodstream) and two, go for those with a reputation for delivering.
We, at
North Authentic
, only carry such products and here are our top 8 toxic free sprays for creating hair texture that will stop traffic!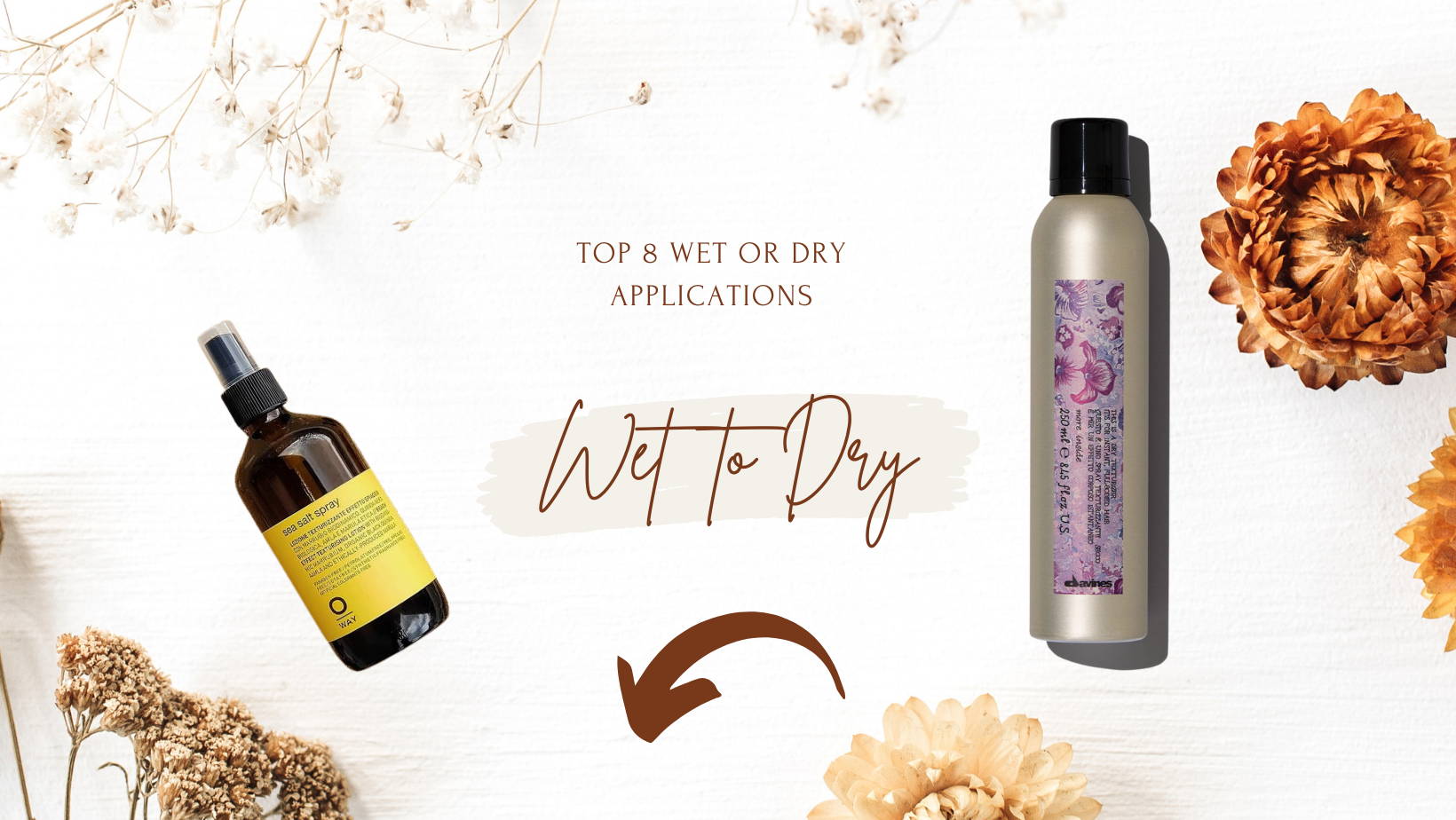 Cult & King Jelly Himalayan Salt Spray
This salt spray delivers soft, touchable, manageable volume and hold. You can apply to wet hair, for an air-dried wave or use for a metaphysical blowout. Only thing...if you are susceptible to dry, tangly hair, there is a better option for you.

Volu is one of Davines' original loves. It delivers bodifying, reworkable looks to fine, flat hair while still providing hydration. Whether you are looking for some lift at the root or want a roots-to-ends product that will deliver fuller, bouncier body, then Volu Hair Mist is your tried and true.
Oway's spray creates enviable tousled waves and texture with just the right amount of grit while also delivering shine. It's unique blend of Ethical Marula Oil and Sunflower Seed Essential Oil provides protection from dryness and UV damage making this spray a 4-in-1 power product.
This wonder spray can be applied to damp hair to create a perfect beach texture or major root lift pre-blowout or sprayed on dry hair to create separation and volume. Its rice seed extract and algae extract formulation thickens strands, enhances shine and protects from environmental damage. #Winning!
This dry texture spray delivers Victoria's Secret Hair in a can. This weightless formula absorbs oil, impurities and replumps the hair. I love to spray this throughout my hair after I have curled my hair and let it cool. It breaks up your curl in the most natural way and delivers a sexy, voluminous look.
This texture spray is a curly girl's best friend. It creates beautiful, touchable waves or brings day old curls back to life. Rich in minerals and amethyst crystal, this unique hydrating salt spray adds texture and volume to the hair while aloe vera provides moisture to prevent parched ends.
If you are rocking a shattered lob or the new shag, Davines delivers the perfect piecey, defined texture and hold with its Dry Texturizer Spray. It delivers an instant full-bodied, tousled look without weighing the hair down. Just look at the reviews...this is a fan favorite.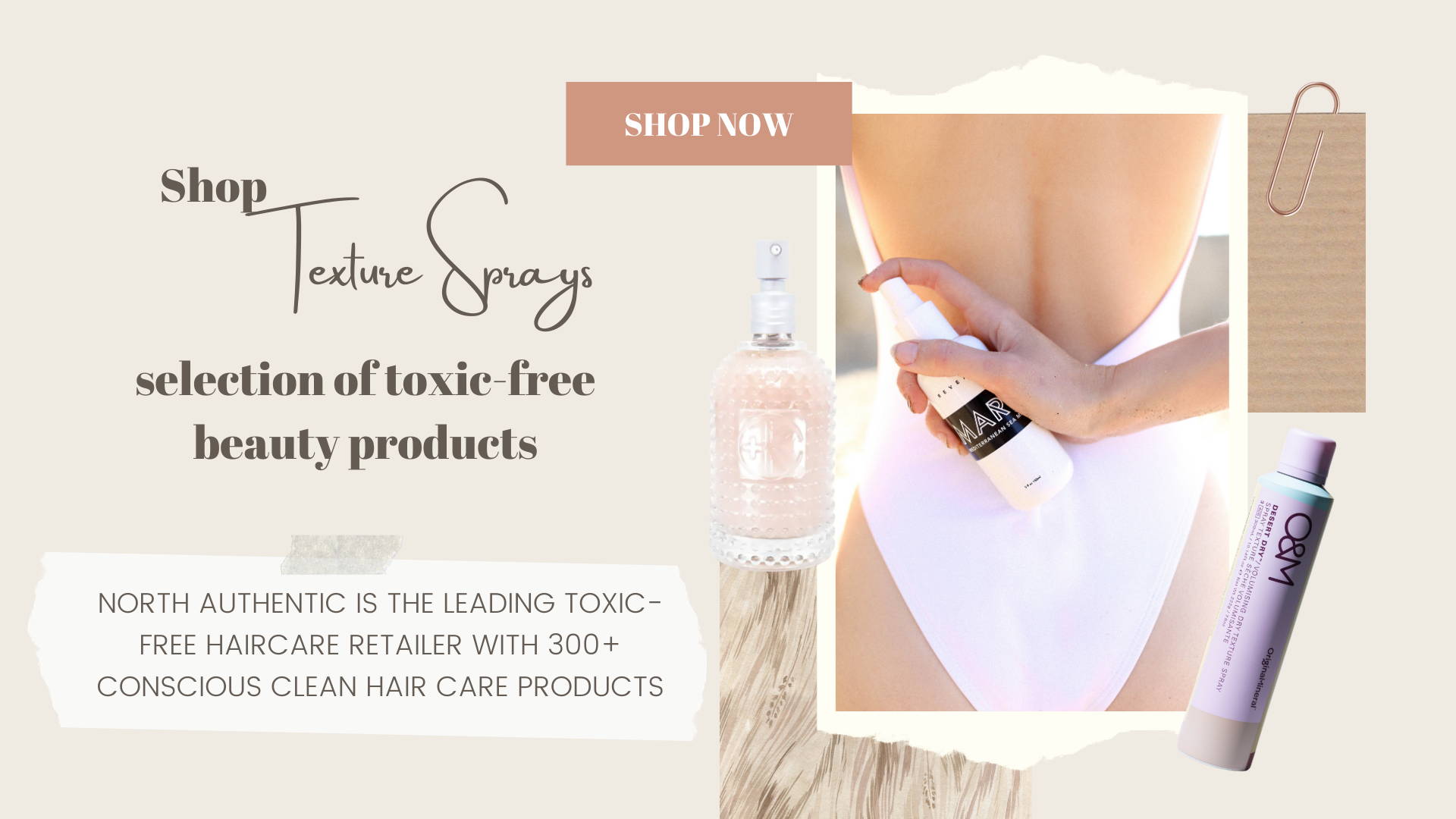 Sign up for our newsletter below to get hair care and clean beauty information right to your inbox.
---