Best Haircut For a Long Face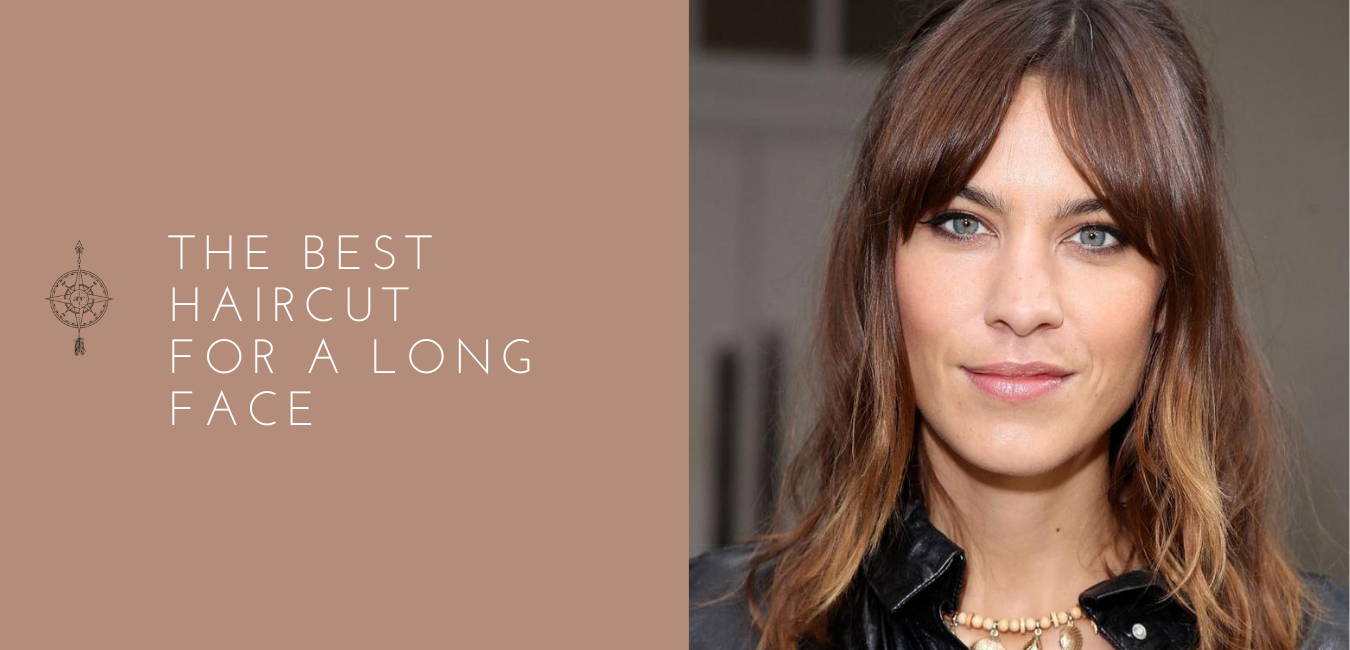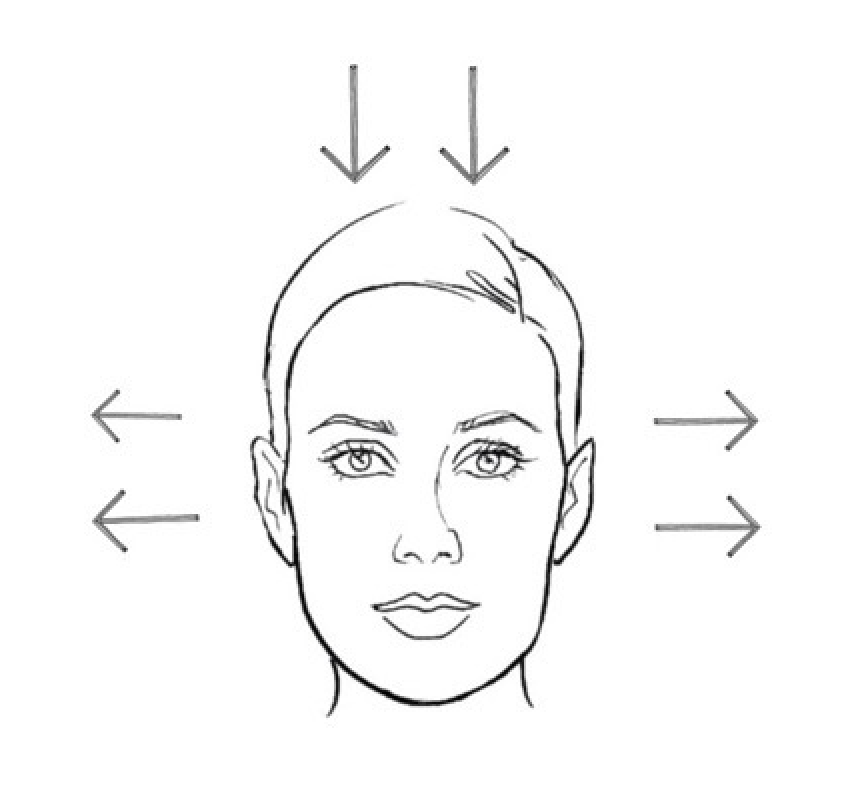 It's amazing how your hair color and cut can accentuate or minimize facial shape, structure, and traits like eye placement, nose size, and chin width. Your face shape should be the primary factor to consider when choosing a haircut, style, or hair color that will both enhance your favorite features and minimize your well... not so favorite characteristics.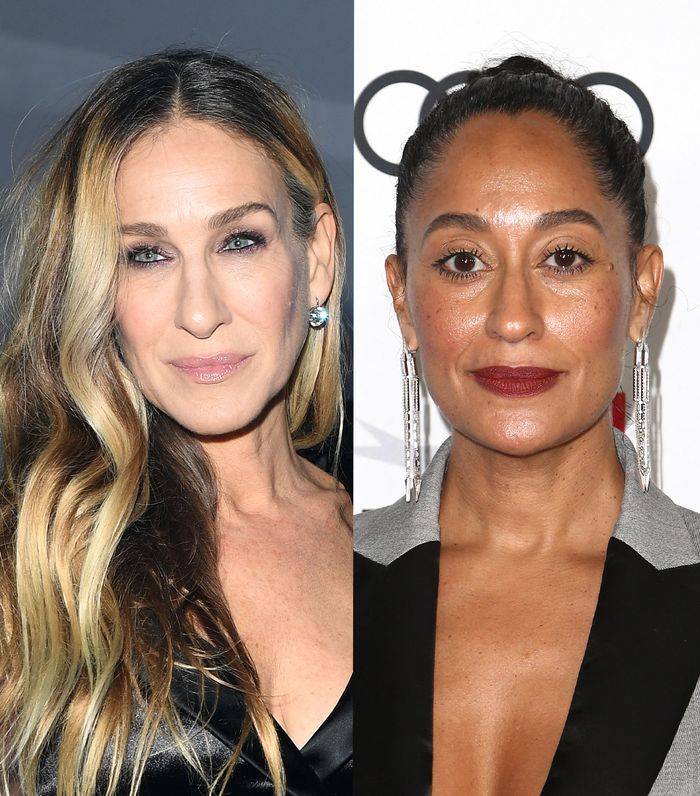 For oblong face shapes our goal is to make the face wider, creating a more oval-like shape. Make this happen by creating horizontal lines with your hair and taking advantage of these tips & tricks that will create width at the cheek area and flatter your face:
Round or square layers
Bobs (or lobs!)
Soft, sexy waves
Side styles and retro curls
Short or mid-length cuts
Accessorize with a wide brim hat
Note: if your eyes sit closer together, creating horizontal lines at eye level will also pull your eyes apart.  

Avoid long, one length cuts, long layers, and short cuts with height as these will accentuate the 'long' shape of your face. Have curly hair? Perfection! Let it live.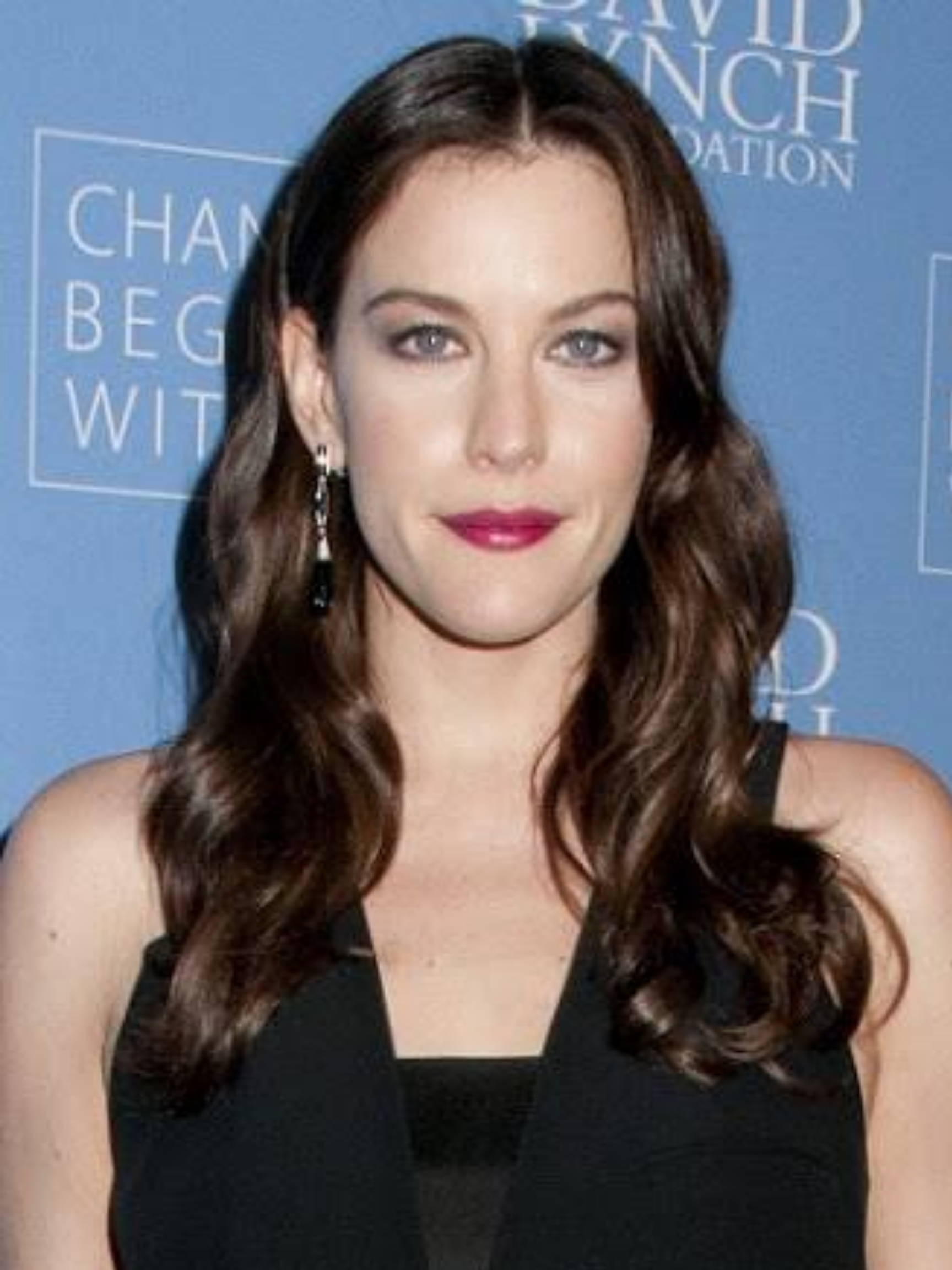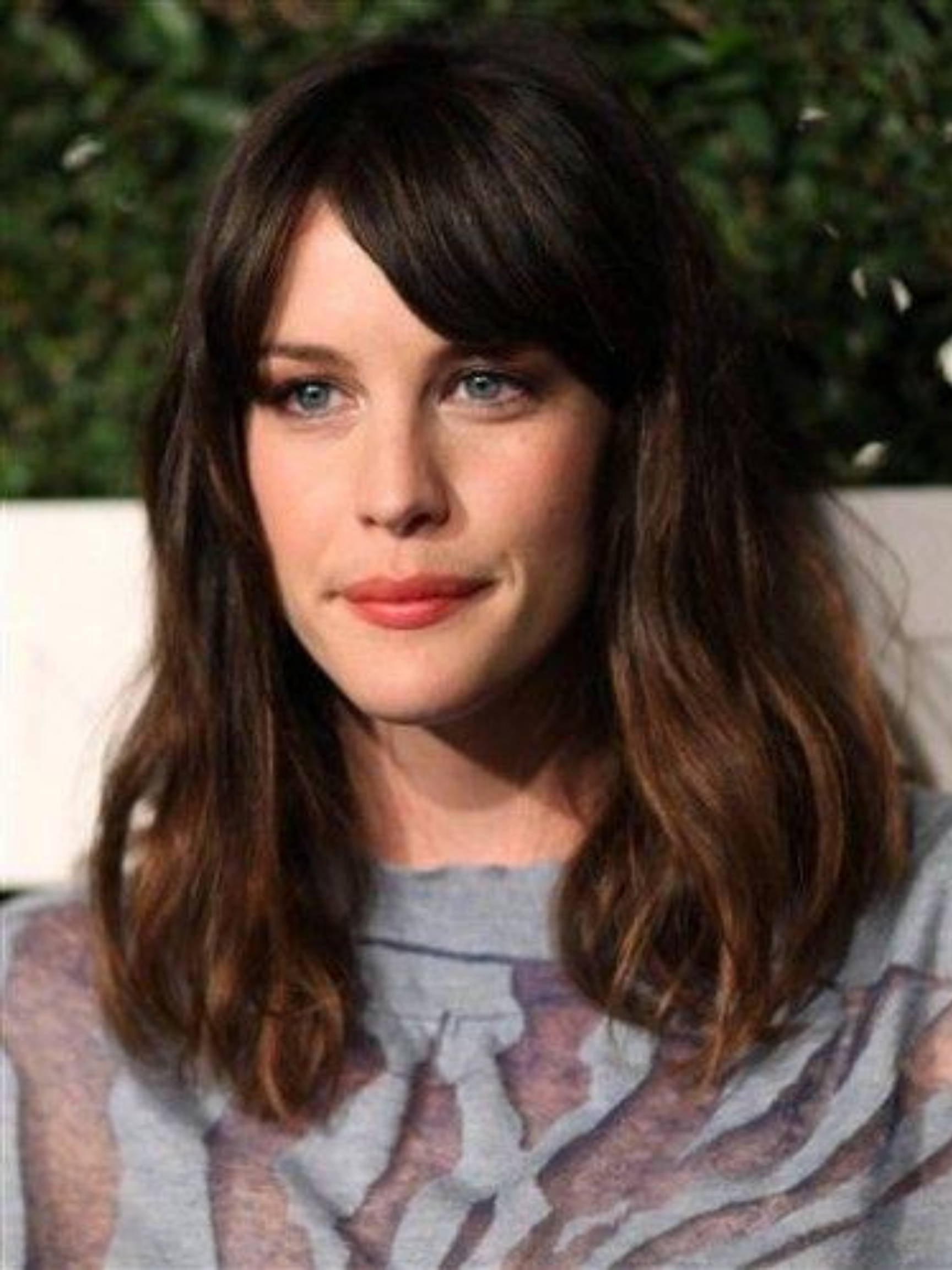 Liv Tyler is stunning and we would never argue otherwise, however, her oblong face shape lends to the perfect example of how a cut can create fullness and lift. As you can see in the left photo, Liv's primary hairstyle is straight and long. The narrow silhouette and longer vertical flow accentuate her longer face shape. In contrast, her long locks with heavier layering on the right widens her face and accentuates her beautiful high cheekbones.
For the gorgeous men in our lives, we suggest going for something fuller on the sides with no height, or just a close, even height to sides ratio to minimize elongation. We tend to stay away from tight sides and height as it elongates the face.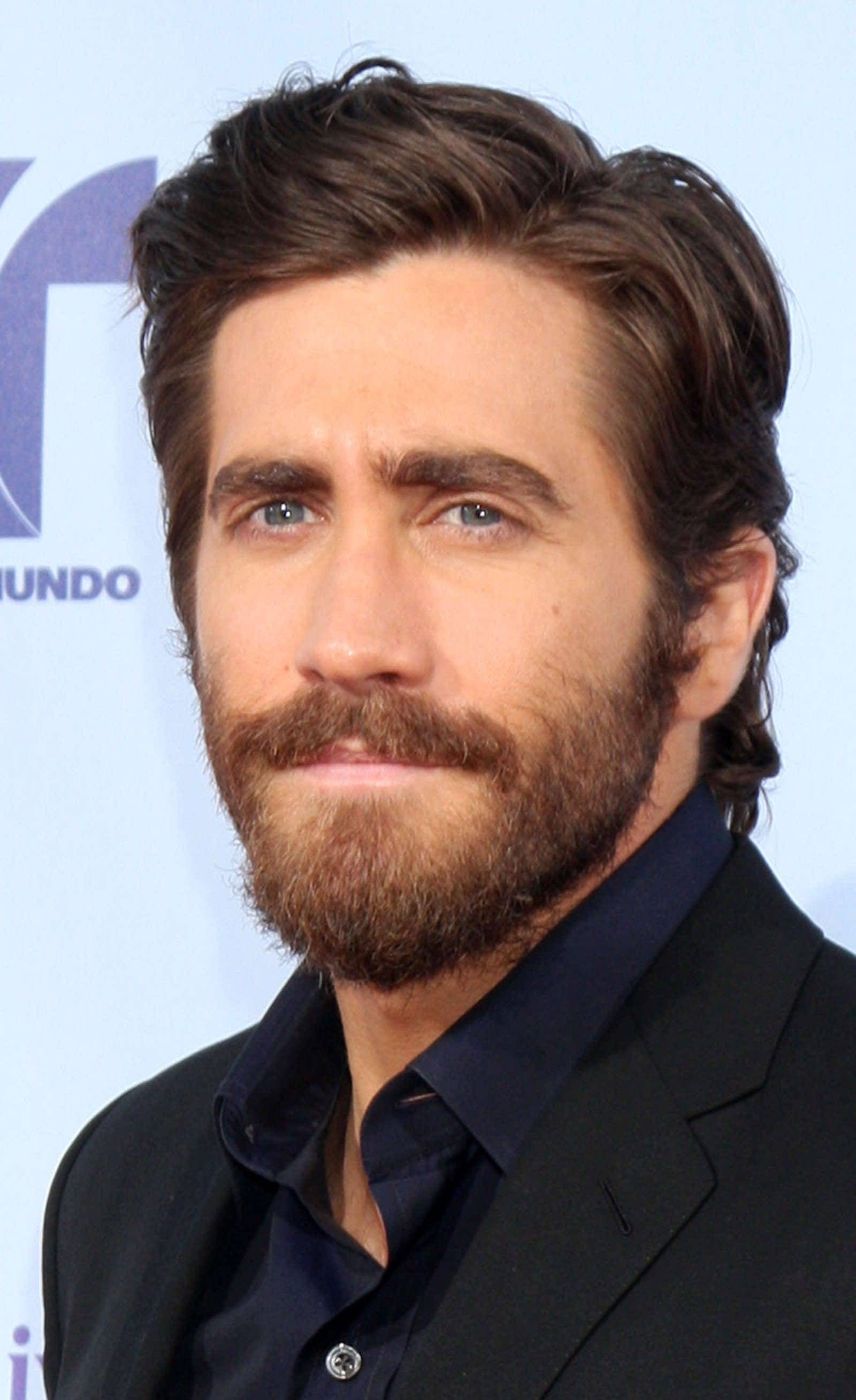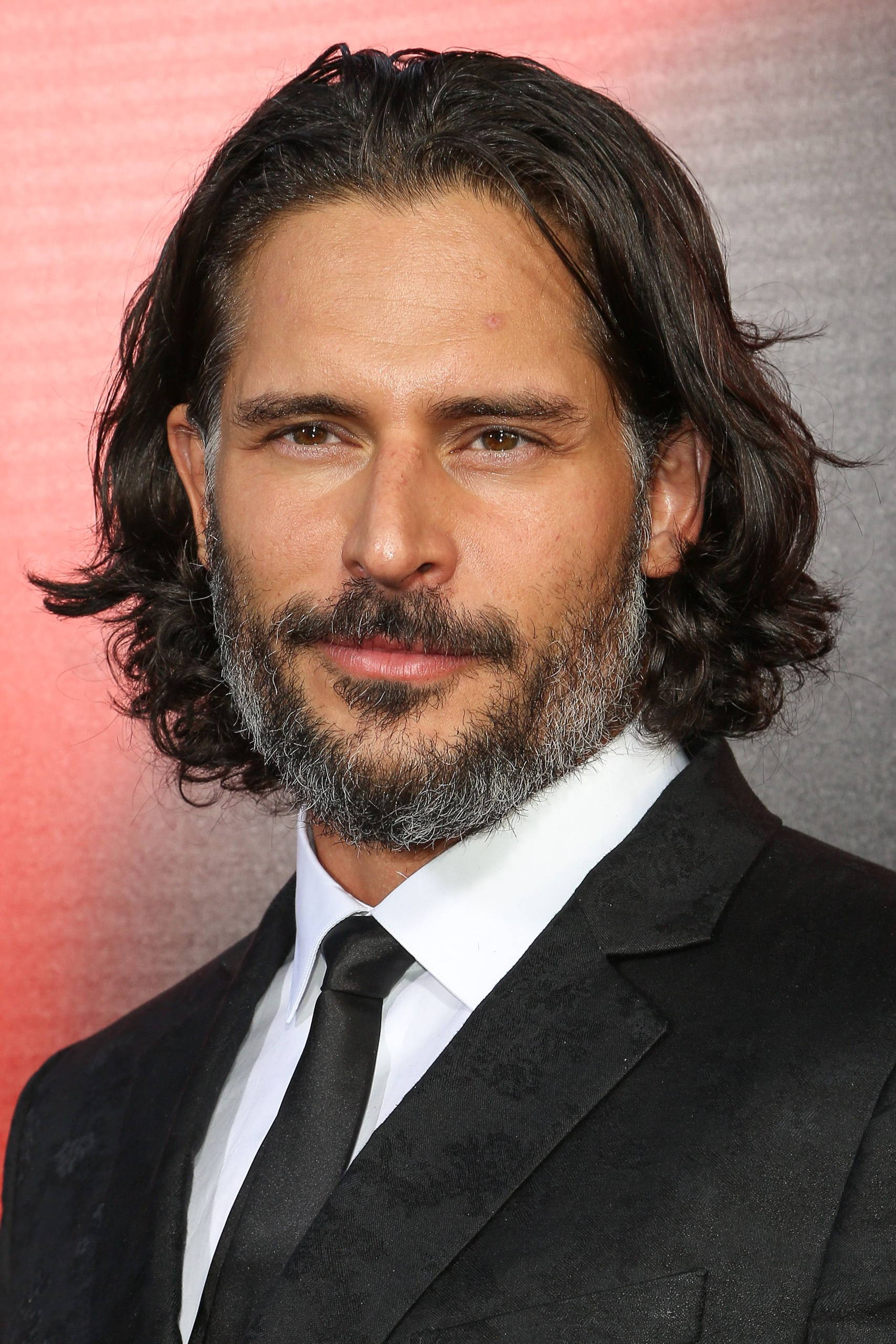 Are you daring enough to add length? We hope so, because this is one of the sexiest looks on a long face shape. Slight length is your friend as it creates width but doesn't add height.
how color can make a difference
When it comes to color, you want the eye to follow a horizontal silhouette. One all over color creates a vertical line (a big no-no) so go for multidimensional color with a longer shadow root, like this look created by Natalie Palomino at North Salon.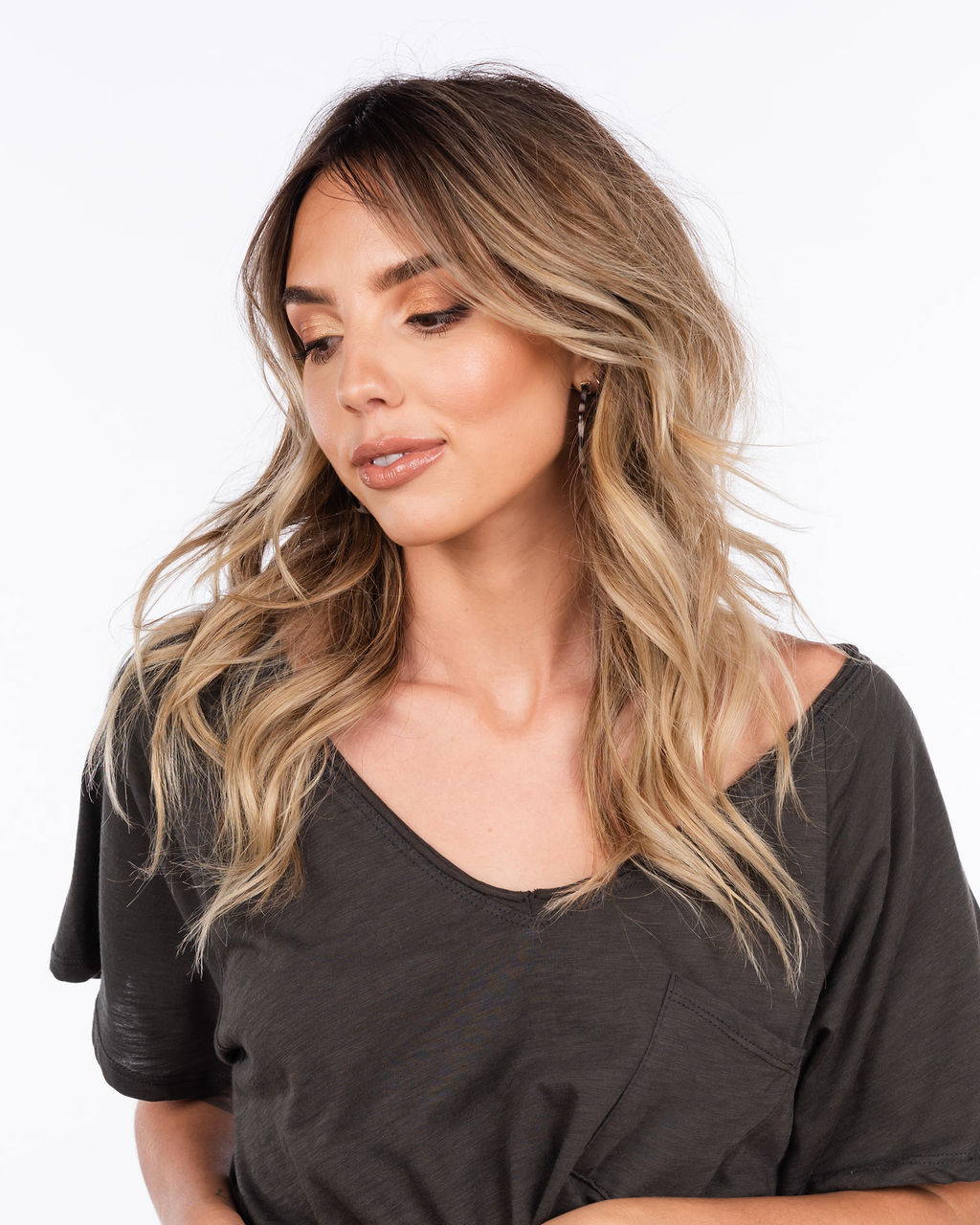 Everyone loves framing highlights for the infamous "Money Piece" - especially around summer - so go for it but ensure that the highest part of your MP starts at your eye, cheek or chin level to create that horizontal line.

Recreate a side style (perfect for this face shape) with our favorite clean beauty products from sustainable brands:
Step 1: Smooth your hair on one side with a brush and hair spray. We love Cult + King Setspray. Hold it in place and slide in three hair pins (with the last pin somewhat behind your ear).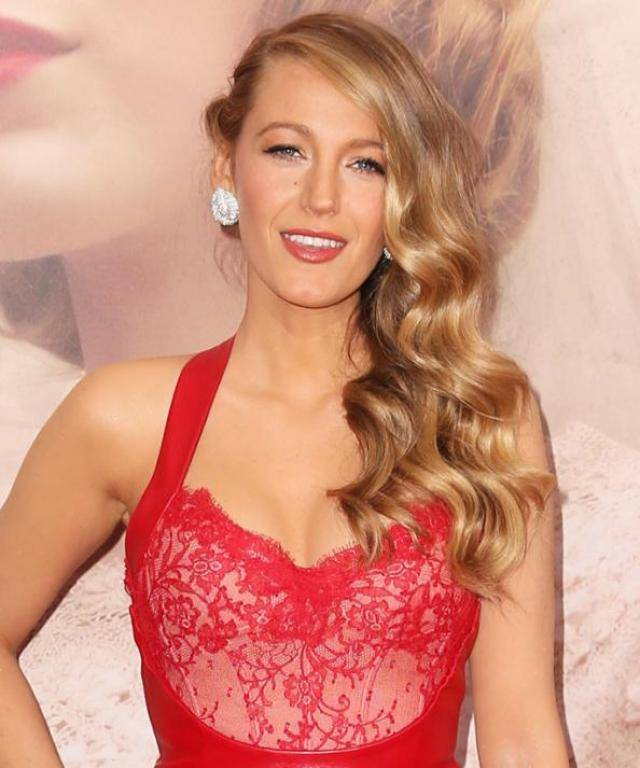 Step 2: Spray your hair from mid-shaft to ends with Cult + King Set spray to ensure your curls hold and have shine.
Step 3: Separate your hair into three horizontal sections. Pin up the top two sections so you can start at the bottom. Take 1 square inch subsections and begin curling toward your face. Use a 1 1/4 inch to 1 1/2 inch curling iron, like our  Babyliss Curling Iron - the best iron on the market!
Step 4: Continue to drop each horizontal section working toward the top. Curl all the hair on the heavy side of your head, maintaining the same directional curl.
Step 5: Let cool. Hair needs to set to hold its curl, so spray it with a Medium to Strong Hold Hairspray, like Davines Strong Hold Hairspray, and then work on your makeup so you are not tempted to touch it.
Step 6: Once your hair has sat and cooled, use a wide-tooth comb or our  Tangle Teezer Paddle Brush and lightly brush your hair from mid-shaft to ends. Your waves should smooth out but maintain a uniform "S" wave.
Step 7: Set with Hairspray again and add glam barrettes like our Smoke Crystal Hair Pin Set!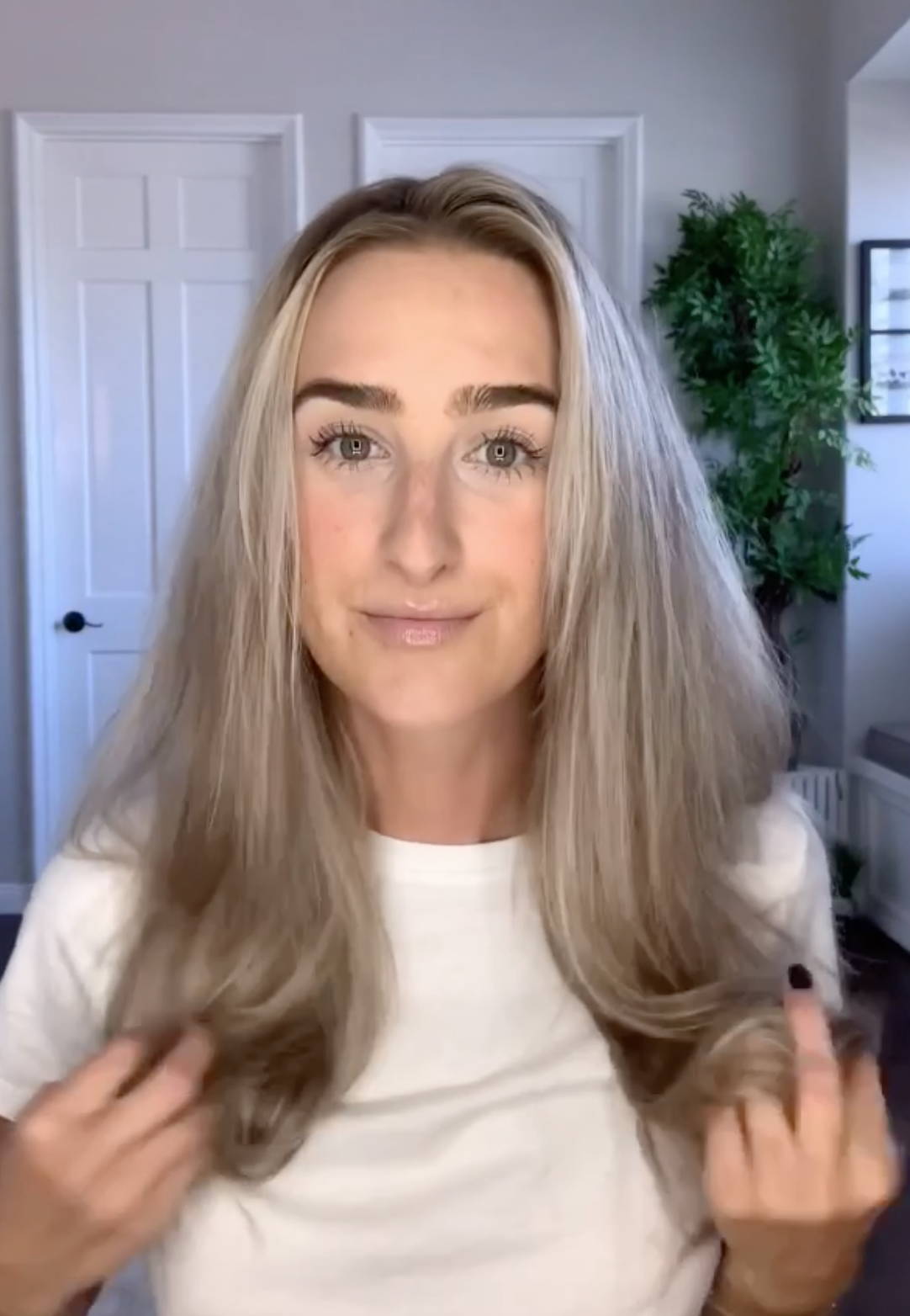 Is long, bodifying hair more your style? Check out our My Hair Routine video for the full steps on how to achieve Lexi's perfect locks.
Looking for an upstyle for an upcoming event? No problem! Focus on low-set chignons with soft waves around the face, like Kate Winslet or a side upstyle like Heidi Klum.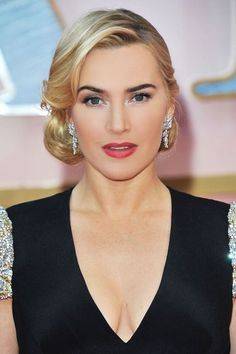 Want to know more about your face shape? Stay tuned for our monthly series where we will be dissecting each shape and sharing the best looks for you!
XOXO,
North Authentic
---