Best Haircut For A Round Face

We all do it - we find a cut or color on Pinterest or Instagram that we absolutely must have without really considering if the look is going to be flattering on us. The unfortunate truth is that haircuts, hair styles, and hair color rarely look universally amazing on everyone.  Skin tone, eye shape, jawlines, nose shape, face shape, and body shape all should be considered when seeking your most flattering hairstyle. The good news? We're here to help you find yours! Your cut and color should accentuate your favorite traits and minimize any unflattering characteristics.
Here are the 6 different face shapes and some key factors about face shapes to consider when researching your summer look:

Round – Your chin and cheekbones are rounded making your face appear like a perfect circle.  The height and width of your face appear approximately the same. Your face curves slightly outward instead of being straight. (Celebs: Ginnifer Goodwin, Michelle Williams).

Oval – Your forehead is minimally wider than their curved chin. Oval faces are considered the most so shape and can wear any style hair style, so the key to finding your most flattering hairstyle is one that creates the illusion that you have an oval face.  (Celebs: Hilary Duff, Blake Lively, Bella Hadid)

Square – Your face is nearly or as wide as it is long.  If you measure from the edge of your temples to where your jawline starts it is almost equal to the distance between your right and left jawline. You likely have sharp, angular features, including a sharp jawline. (Celebs: Angelina Jolie, Mariska Hargitay, Kate Moss)

Rectangle (or oblong) – Similar to a square-shaped face but longer they there are wide. Your forehead, cheeks, and jawline are approximately the same wide and your chin has a slight curve or is angular. (Celebs: Liv Tyler, Kate Winslet, Olivia Wilde)

Diamond – You have a pointed chin, high cheekbones, and a narrow forehead.  (Celebs: Jennifer Lopez, Kate Hudson, Rihanna)

Heart Shaped – Your chin is pointed and your forehead is the widest part of your face. Imagine an upside-down triangle. (Celebs: Reese Witherspoon, Sarah Hyland)

So you have a round face shape – what next? In this series we'll explore each different shape and how you can maximize your haircut and color to create the perfect look for you, starting with the round face shape.

With a round face shape we want to create the illusion of a more oval shape and make the face appear longer, so looks that create narrower horizontal lines and longer vertical lines are the way to go.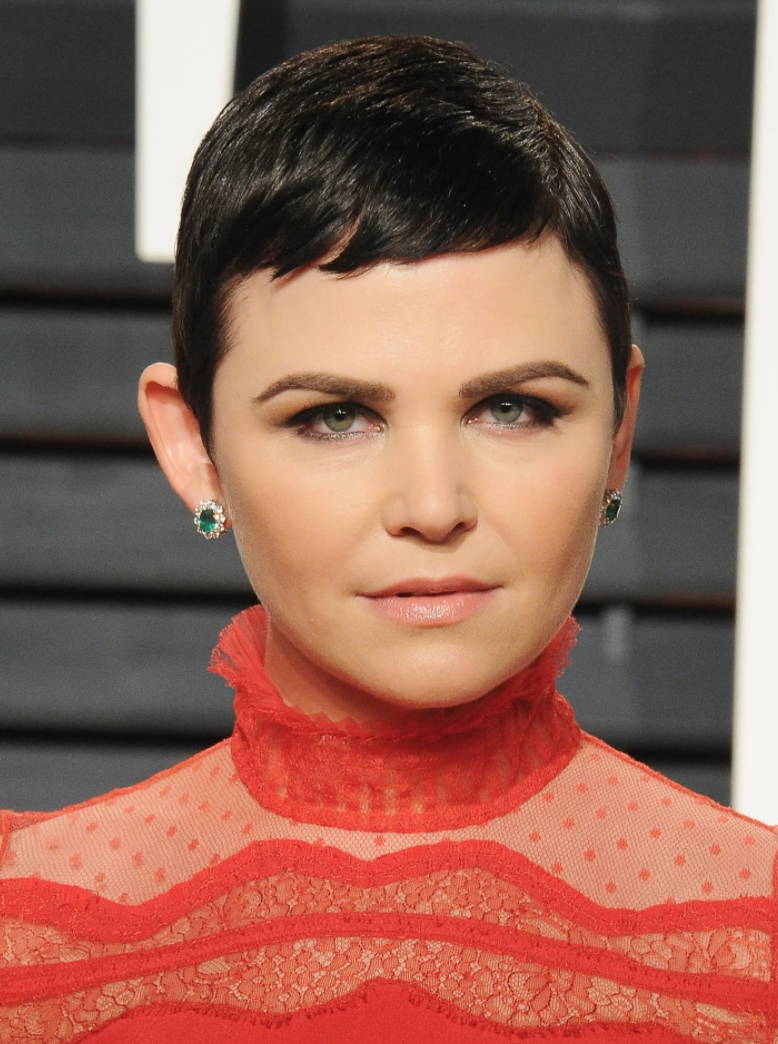 Longer layers (allowing for movement and width far below the jawline) and long bobs will make your neck and face appear more slender. A center part or soft face framing layers can also elongate this face shape.
One-lengths that fall below the chin and long bangs can also create drastic illusions of an oval shape. Once you've decided what the best shape is for you, take our hair quiz to find the perfect clean beauty products from sustainable brands to pair your cut with.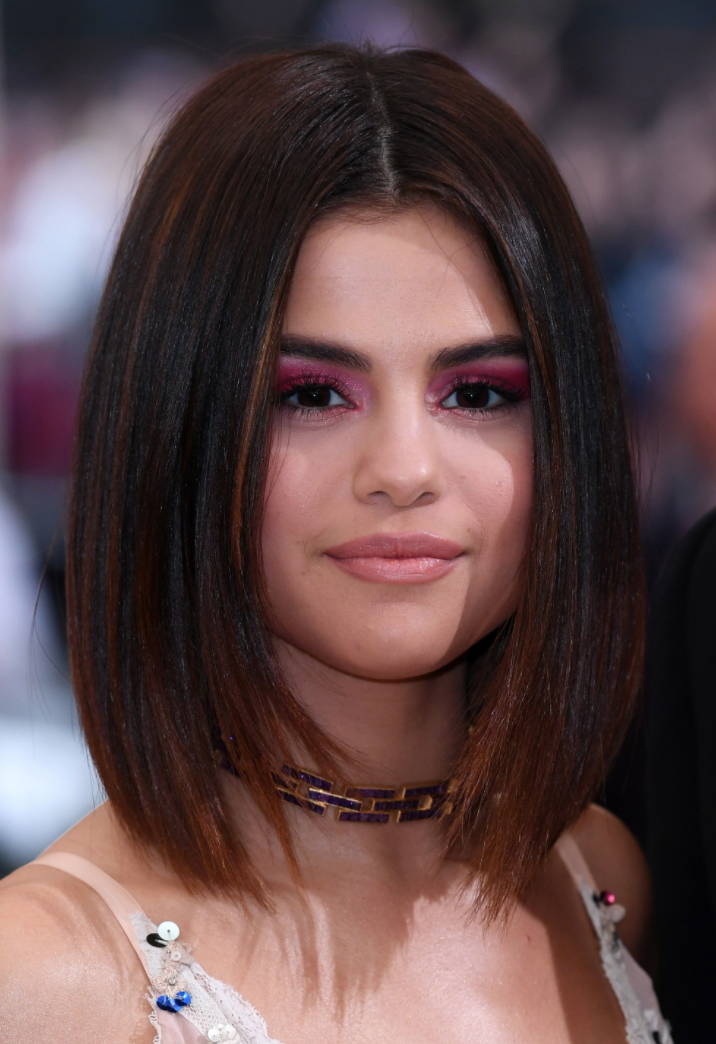 When it comes to color, you also want the eye to follow a vertical silhouette.  One all over color creates a vertical line and is optimum for this face shape. If highlights are your jam, go for long face framing highlights that start at your hairline, rather than a cheek, eye or jaw-level starting point, which will cause the eye to travel horizontally (again, what we don't want).
If you want highlights, go for full highlights with a root smudge and avoid harsh ombre's that cut you in half.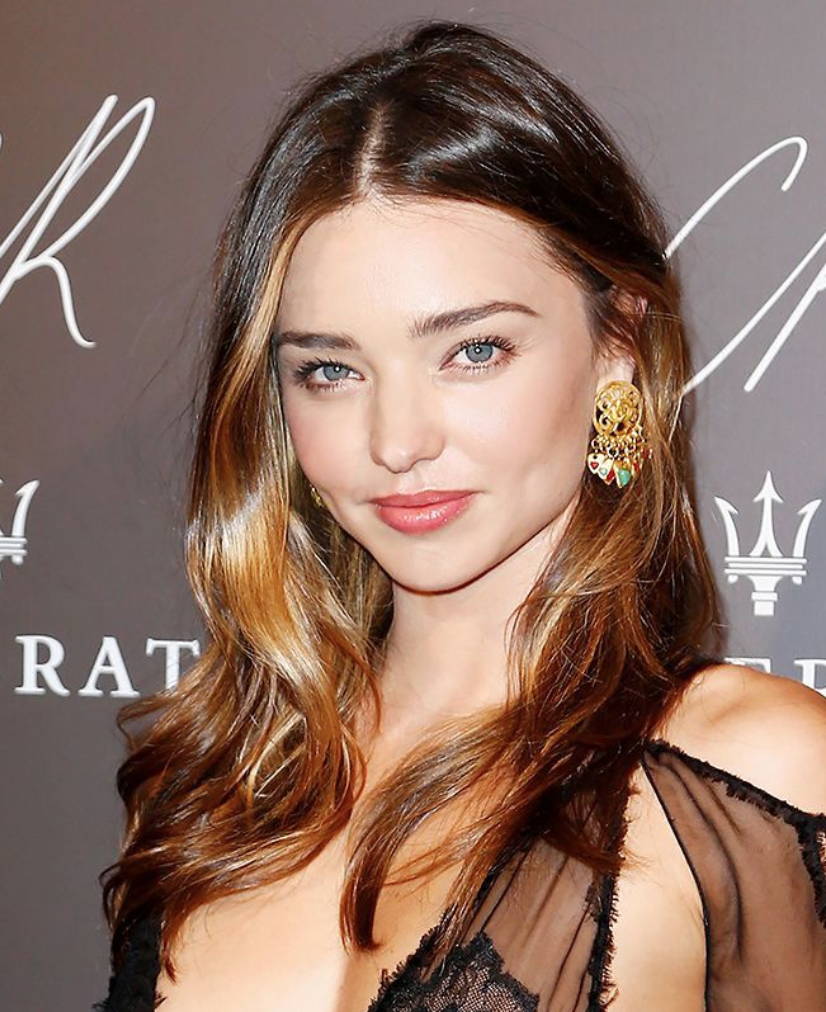 While she made many mistakes, her extreme height, half-up pompadour and length were actually on the right track for balancing her round face shape.
Half-up hairstyles, high ponytails, top-knots and long beach waves are the most flattering on this look as again…it causes the eyes of the viewer to go up and down rather than side to side.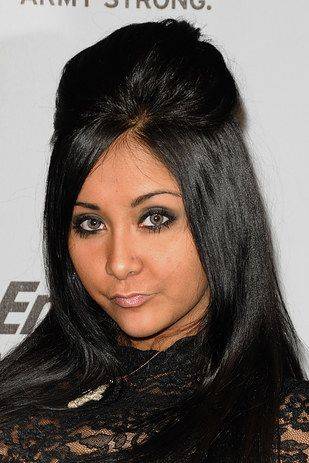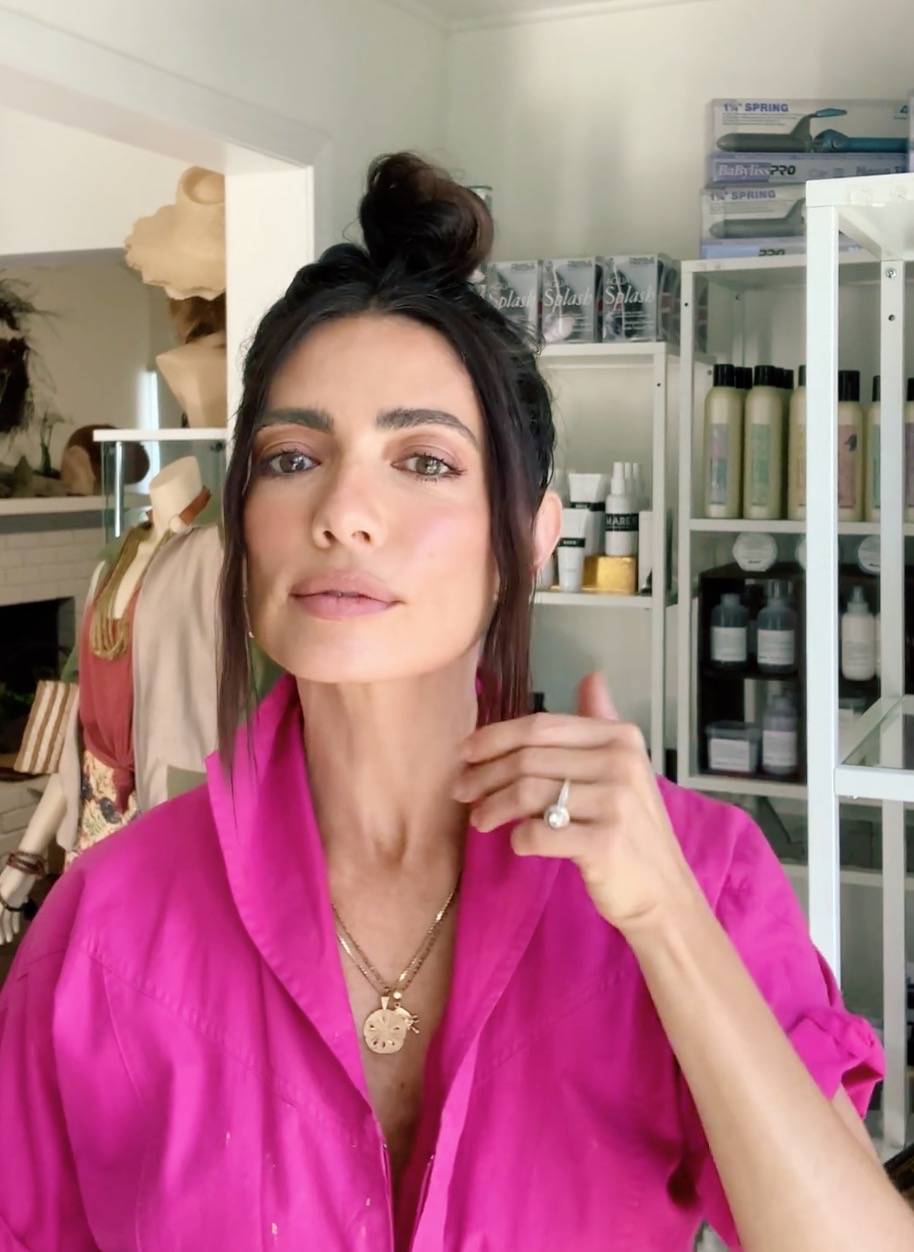 Want to know more about your face shape? Stay tuned for our monthly series where we will be dissecting each shape and sharing the best looks for you!
XOXO,

North Authentic

---