How Many Hair Products Should I Use To Style My Hair?
Recommended by hair stylist experts
While sometimes it can feel like so many questions in life are unanswerable, this isn't one of them. Every hair care styling routine is different based on what you're trying to achieve. However, there is a good basic rule that you can use. And in this instance, we are going to start with the rule of 3.
Now, depending on what you're trying to achieve, you might just need 1 product (by the way, you are luckier than most) or you may need 4 or 5, but on average 3 is just right. I am going to go over these in more detail, so you know what type of product falls under each step.
Each step focuses on something different, but they all work together for a common goal...for you to look bangin'. Do not skip a step unless you fall under the very small percentage of humans that can throw on one product, walk out the door with wet hair, and look like they have a Béyonce fan blowing on their fabulous hair all day. And of course...we would never leave you hanging, so each step includes some of our pro stylists' favorites. All clean and high performance for consciously kickass hair of course.
For long-lasting healthy hairstyles, you must include these 3 hair care steps in your styling routine:
1. A prep product
2. A hair-concern/hair-goal focused styling product
3. Longevity or finishing product
Best Hair Styling Products for a Look That Lasts
The first step in your styling routine is a daily extension of your hair care regimen, which means it delivers the nourishment or moisture that you need while providing added protection. You know how you use a primer under makeup or a base coat under nail polish? Same deal.
The products that fall under this critical step can include a leave-in conditioner, hair oil, hair serum, elixir and scalp treatment tonic. It addresses and treats specific hair concerns, like dry hair, scalp issues, split ends, tangling or brittle hair, and usually provides some form of heat and UV protection. The key is to choose the right prep hair styling products for your hair concern, hair type and hair texture. Here are a few of our pro stylist recommendations.
Curly hair is naturally dryer than other hair types due to the way it grows out of the follicle, so this step is crucial for delivering moisture. If you love hair oils, opt for one that provides a feeling of softness and moisture to those parched strands. Try Oway Silkn' Glow Anti Frizz Hair Serum a rich hair oil for frizzy, curly hair.
Hair serums are little miracle workers. You've probably experienced amazing results with a facial serum, and serums for hair work in much the same way. Concentrated combinations of ingredients work wonders in improving the look and feel of dry or damaged hair, and get hair in its best shape before styling. Give Oway Glossy Nectar Hair Serum a try for hair that feels sensational with incredible shine.
Many with fine hair skip this step thinking a leave-in will weigh down the hair when volume is what they're after. But just like other hair types, fine hair is prone to dryness so instead of skipping this crucial step, choose a lightweight option that is geared for protection while creating volume. Evolvh Smart Volume Leave-In Conditioner is multi-beneficial for styling all types of hair. Not only does it eliminate the appearance of frizz, it also offers a sense of protection, so be sure to use this before heat styling your hair.
Hair Style Focused Hair Product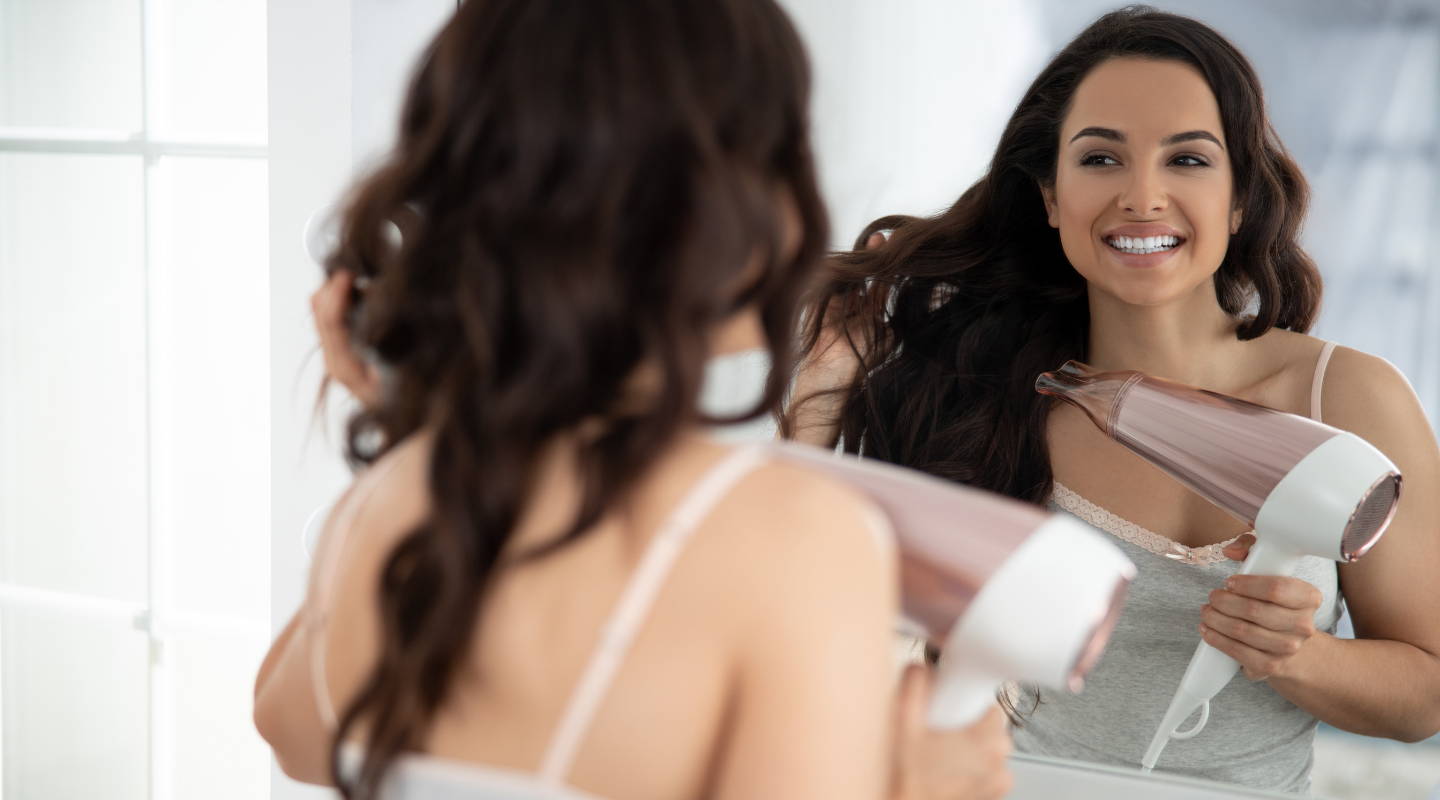 Think of this step in your hairstyling routine as laying the foundation of your look. What is your hair goal? Minimizing frizz? Creating volume? Defining curls? This product delivers the hold, taming, smoothing, volume, and so on which you need to achieve your desired look. This can vary depending on your style mood for the day, so a versatile product is always recommended.
Products in this step can include a styling potion, mousse, styling cream, pomade, styling spray, gel, foam, paste, and wax. Whether or not you achieve your desired hair style, depends predominantly on the product you choose in this step.
To help you get an idea, here are North Authentic's pro stylists' recommendations for a few popular goals.
To amp up the volume and give your hair the look of supermodel-worthy body, hair volume spray is a must-have. Oway Hair Volumizing Root Spray is made with advanced botanical Linden Bud Polysaccharides, clinically proven to increase volume by over 60%. No dryness or residue left behind.
Want a smooth and sleek finished hair style? Flyaways and frizz are big time enemies when it comes to creating a controlled look. If smoothing frizzy hair is what you desire, look no further than 100% Pure Pro-Vitamin B5 Smoothing Hair Serum. A dab ran through damp locks will create a look of smooth, tamed hair. You'll also see fewer split ends with regular use.
Need definition to your curls? The goal for curly hair is creating defined curls and combating frizz by keeping your curls connected. When hairs fly single, instead of coiling up with their surrounding strands, the curls appear frizzy. Your strategy is to ensure your hairs stay with their besties. Use a product that contains that control. One of our pro favorites is Innersense I Create Hold, a medium-weight gel that gets all your hair besties to join forces. If you are more of a cream-formulation lover, then Davines Love Curl Cream is one the best curl creams for curly hair styles.
Hair Spray or Longevity Product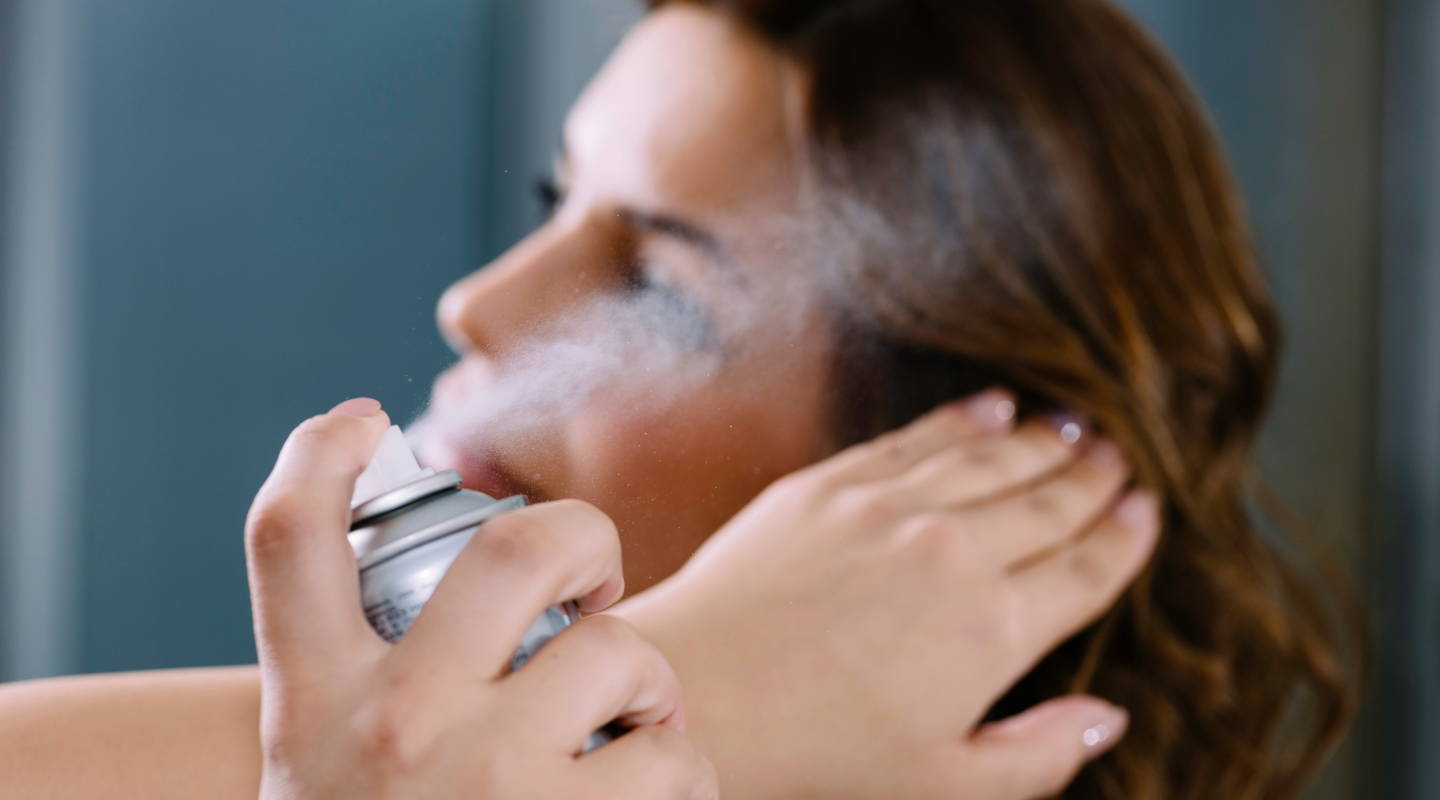 Now that you have your 'do styled (and I'm sure it looks fabulous), it's time to make sure all of your efforts have staying power. The products in this step can include a hairspray, texturizing spray, dry shampoo, or split end mender. The style you choose dictates which finishing product you need. Grab these products to make your life easier and maintain that beautiful hairstyle.
Hair spray or setting spray is an obvious choice when you need hold. Need your waves or curls to last all day? Have a slicked do that needs to stay in place while you dance the night away? Or maybe you just want that sleek blowout to survive the humidity outside? Hairspray is going to be your BFF. But you want to make sure that it keeps your look in place without causing stiffness, dryness, or residue. Davines Strong Hairspray does all of that and more. Oh, and did we mention it also adds killer shine? Yeah, that too.
So your hair looks great, but you want to go days without washing. This is where dry shampoo enters your life and never leaves. Once you use a high-performing, conscious dry shampoo, your days of frequent washing will come to an end. Warning! Many dry shampoos can contribute to hair loss as they contain massive chemicals and can begin to clog your follicle impeding healthy hair growth. Always make sure you do your due diligence when choosing your dry shampoo. Our pro stylists highly recommend Cult and King's Hair Powder.
Love your beachwaves, but feel like you need to break them up and get some fullness? That's when you want to choose a hair-boosting texturizing spray like O&M Desert Dry Volumizing Texture Spray. As an extra bonus, it also works as a dry shampoo, absorbing excess oil, for a first day fresh look on day 2, 3 and beyond.
Here's a quick example of the 3-step hair routine for this popular go-to style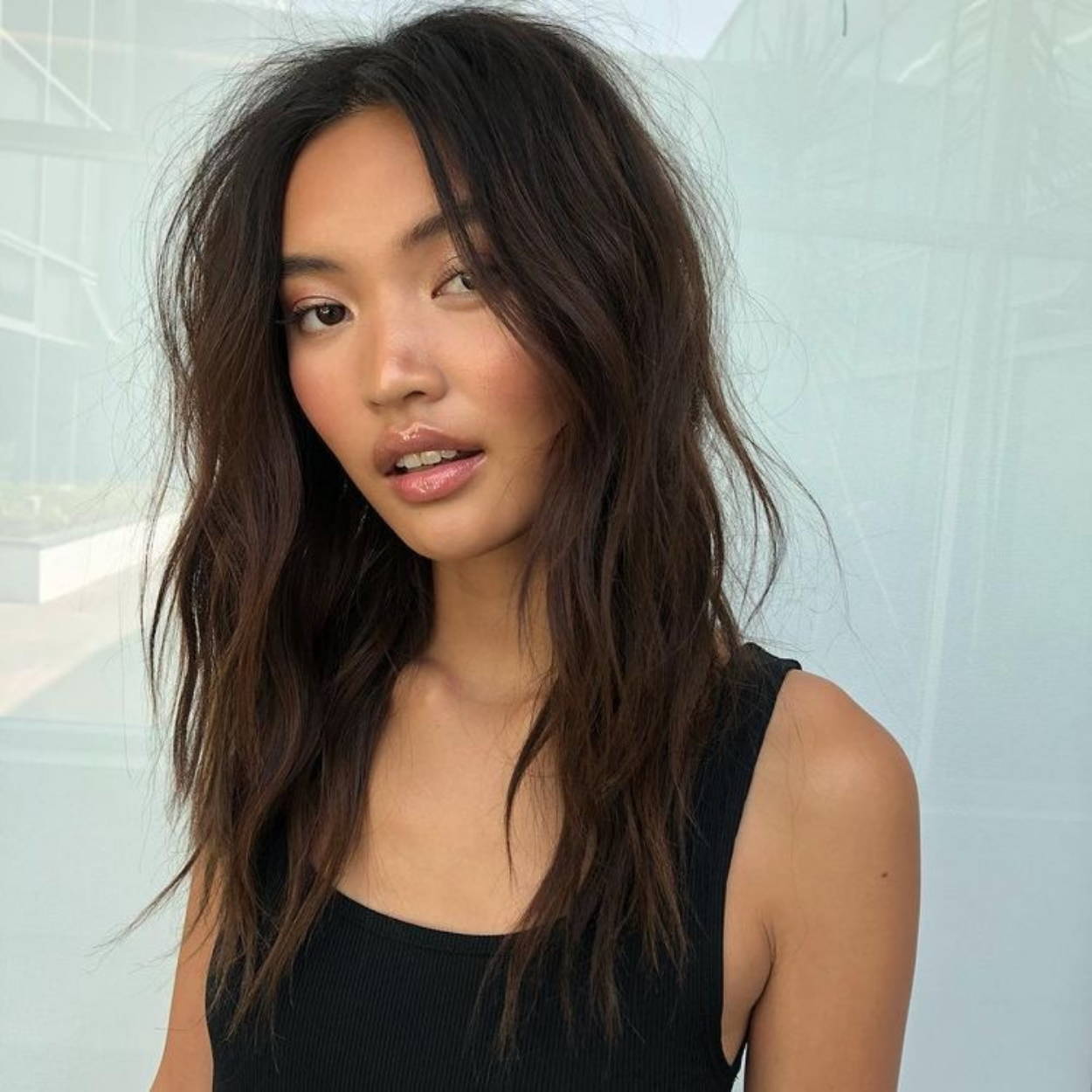 Shop our Styling Products Collection or better yet...take the North Authentic Hair Quiz to get your personalized hair care prescription of the best products for your hair curl type.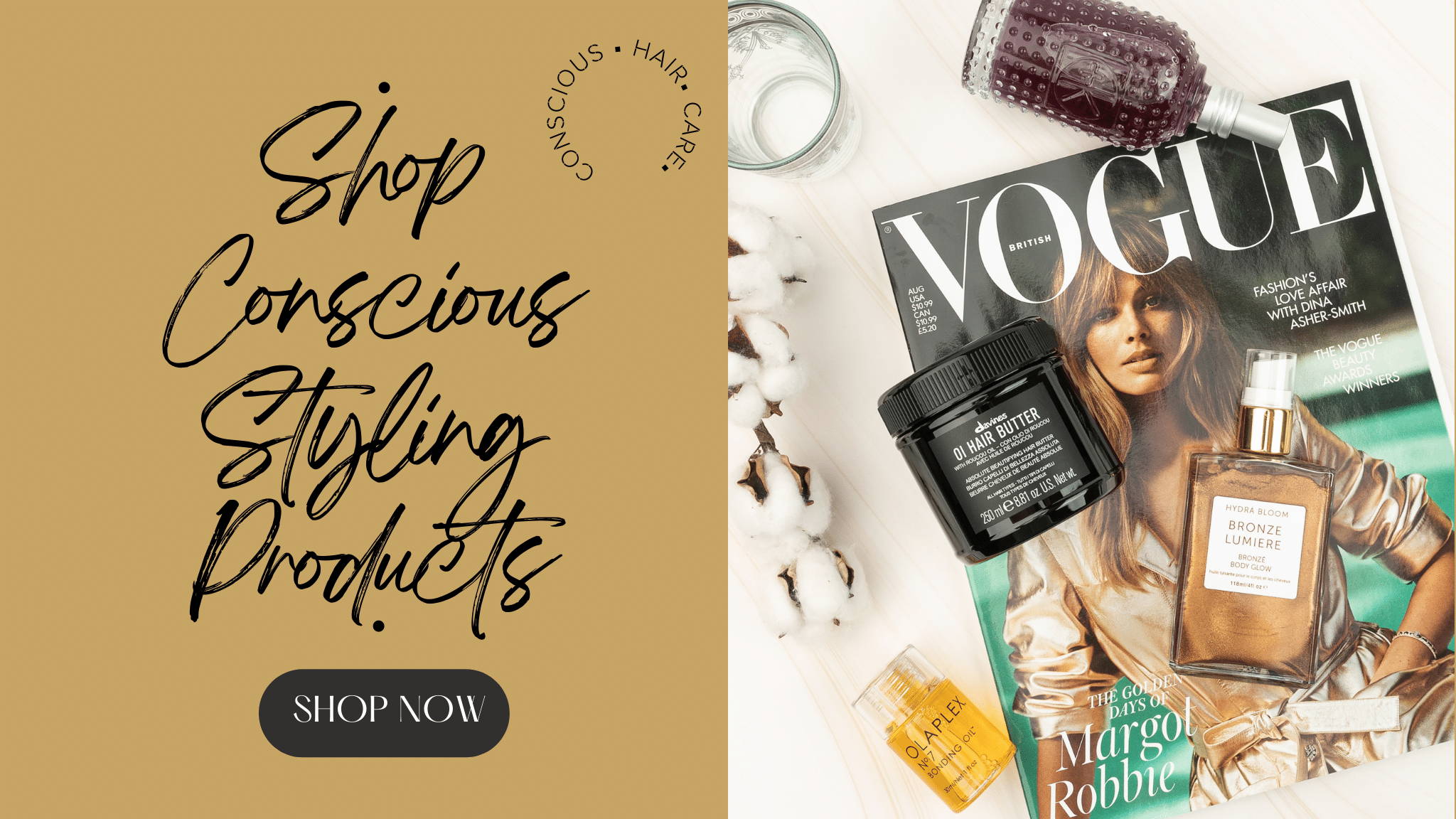 ---