Dry hair is a total drag. It causes our hair to appear dull and frizzy and maybe even brittle. Eek! Regardless if we spend hundreds on a beautiful hair color or cut, dry hair can impede our ability to show it off and feel youthful.
Dry hair can be caused from coloring, health issues, hair care habits, or even just aging. When your hair starts getting dry and brittle, there is a need to rehydrate and nourish it to flip the switch.
Fortunately, you can follow these easy steps to reduce dryness and frizz. First, let's take a quick look at the causes.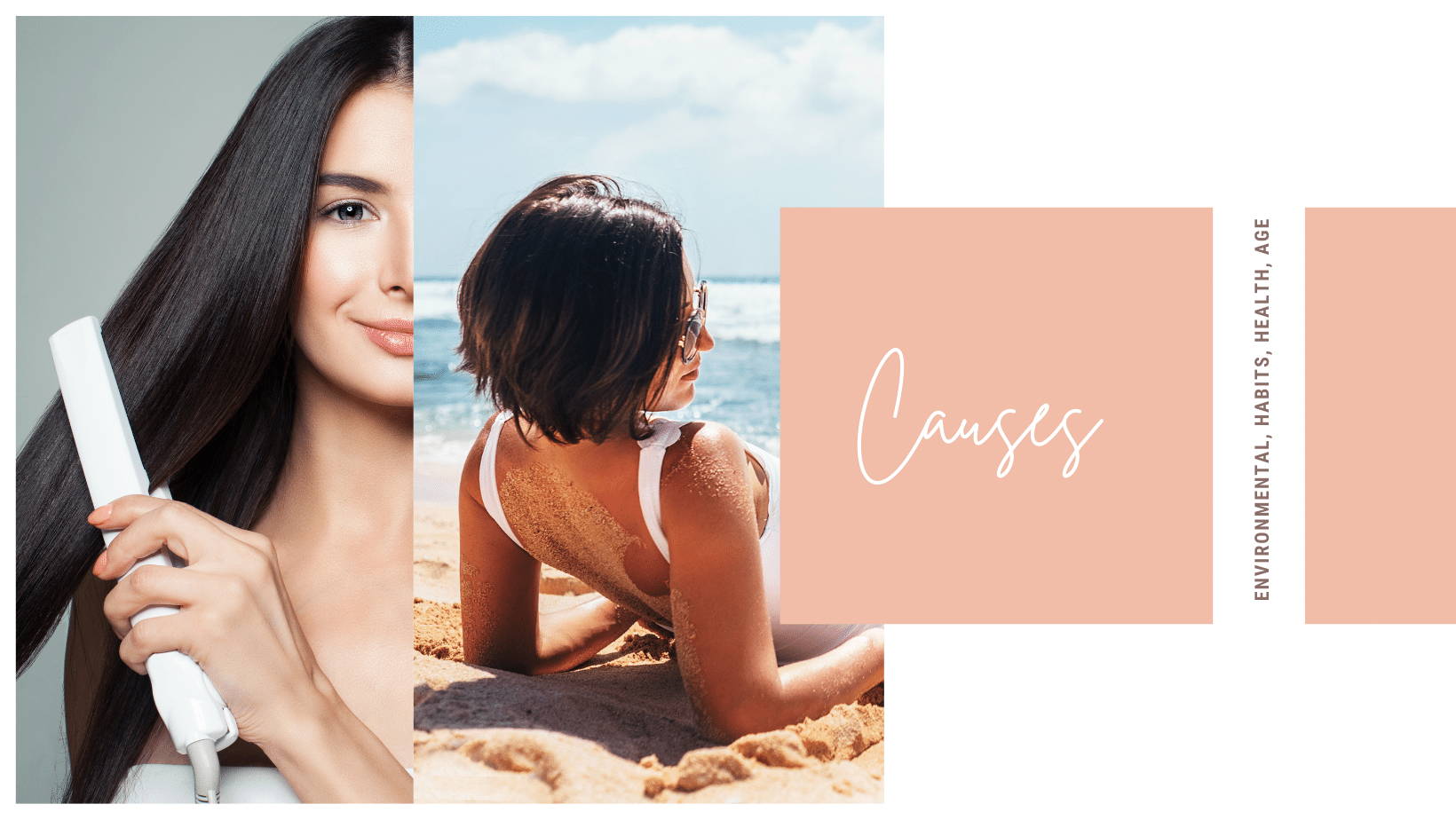 Dry hair can result from several factors, including environmental conditions, underlying health challenges, age and hair care routines.
Environmental causes of dry hair include:
Spending long hours in the sun

Residing in a hot, dry climate
Frequent swimming in salty or chlorinated water
Hair care habits that give rise to dry hair include:
Frequent washing of the hair
Frequent use of electric straighteners or curling irons
Dying and chemical treatment of hair
Using toxic hair styling products like shampoos and conditioners
Some underlying health challenges that cause dry hair include:
Menopause, Autoimmune Disease, other hormone disrupting illnesses.
Hypothyroidism: Dry and brittle hair is one of the first symptoms noticed when a person suffers from this condition. It is a health condition in which your thyroid glands are not producing enough thyroid hormones.
Menkes syndrome is a genetic condition that prevents your cells from absorbing enough copper. Your hair's health can be grossly affected by low absorption of copper, which then causes hair dryness.
An eating disorder that can lead to malnutrition, which can lead to even more health complications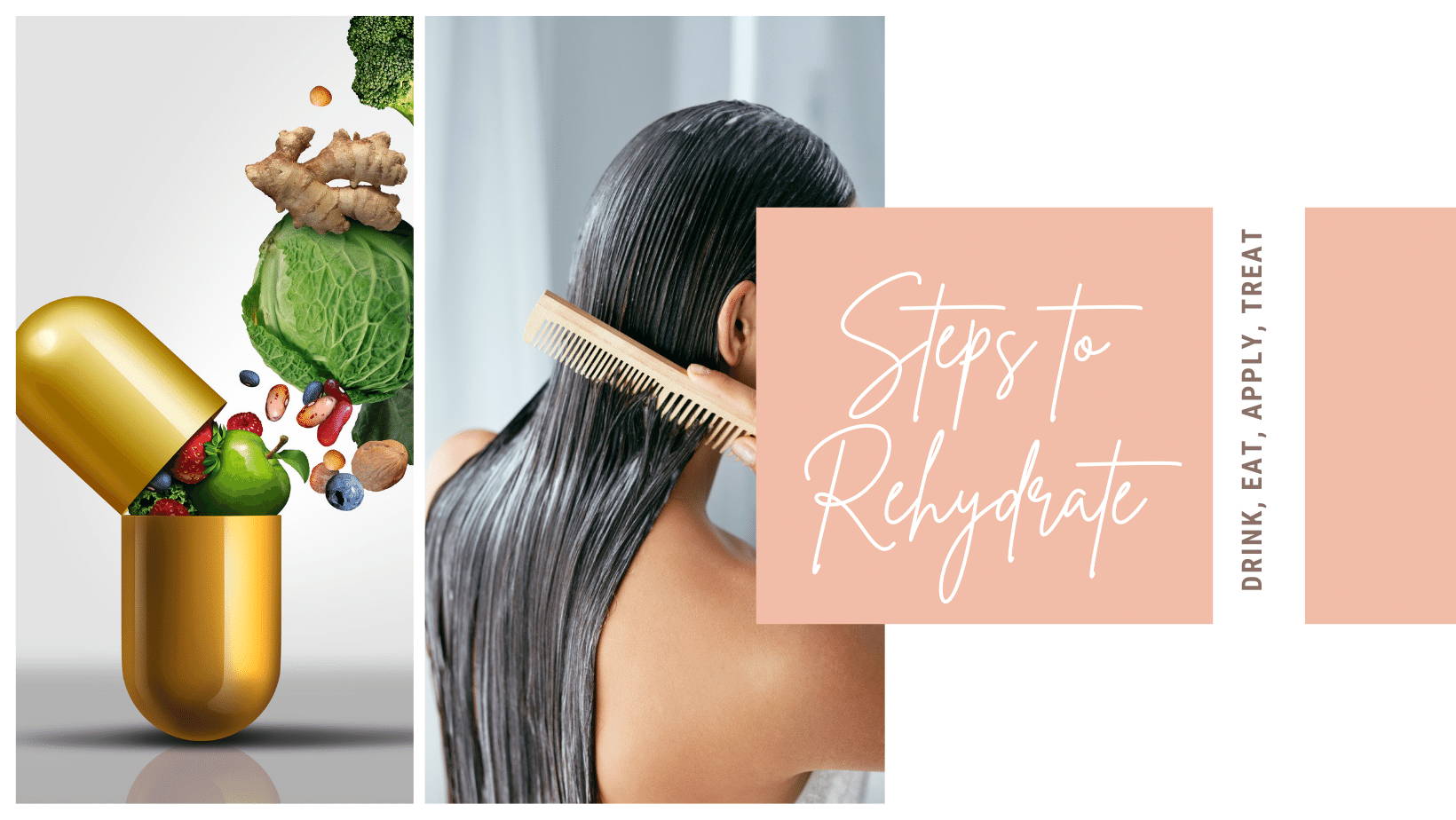 Increase Your Vitamin Intake

Nutrition is a crucial factor that contributes to the health of a person. A malnourished person will likely experience various health problems, including hair loss and dryness.
Specific vitamins contribute directly to the health of your hair. Vitamin A, Vitamin C, Vitamin H (Biotin), and mineral iron contribute to healthy hair growth. Marine food supplements, like fish oil, are also excellent sources of the vitamins needed for hair growth.
If you rather have an all-in-one vitamin to improve hair growth and health there are multiple options, like our
Viviscal Pro Supplements
, which supply vital nutrients to the hair follicles through the bloodstream to nourish and prolong the hair growth cycle.
Eat A Colorful Diet
By this, we mean try to include natural foods that are all the colors of the rainbow like fruit, vegetables and protein. Eat foods high in antioxidants and omegas. Antioxidants reduce the effect of stress on your hair. Some foods rich in antioxidants include tomatoes, blueberries, walnuts, broccoli, and kidney beans.
Diets with high protein contents can make your hair look shinier, healthier and prevent it from thinning out. Luckily, you don't need to depend on supplements to get these proteins. Marine food products like tuna, sardines, oysters, salmon, and mackerel contain Omega-3s and other essential proteins required for healthy hair growth.
Avoid Shampooing Your Hair Too Often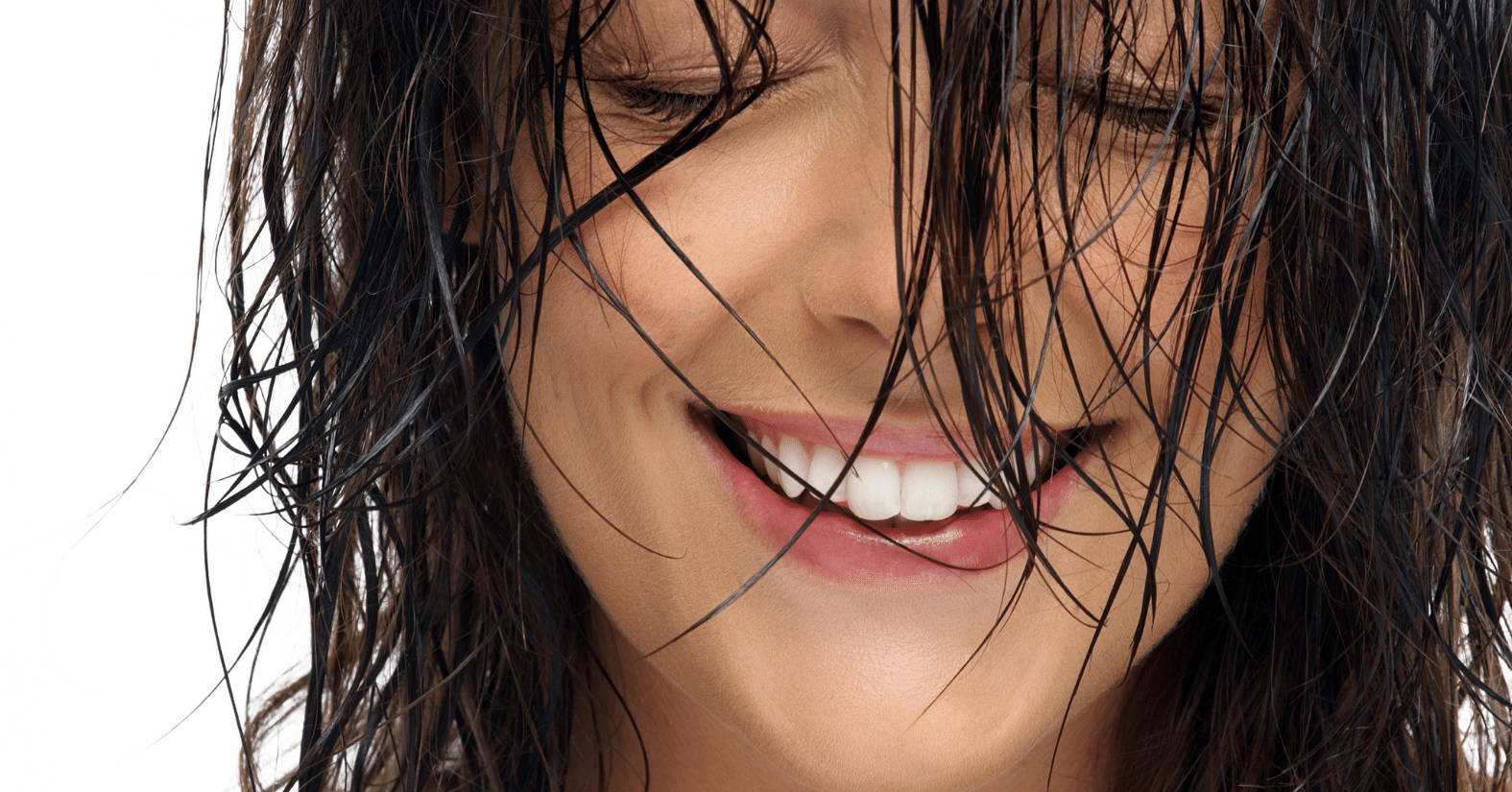 Washing your hair too often can also contribute to dry frizzy hair. Although shampoos are good for cleansing your hair of dirt and sweat, it strips your hair of sebum, which is the natural oil that makes hair styling and maintenance easy. Sebum also gives your hair nutrients and improves shine.
Reduce shampooing your hair to two to three times a week and apply hair serums, oils or leave-in conditioners to keep your hair soft and add luster.
If you're so used to washing your hair daily and don't want to stop, we recommend that you at least use a shampoo specifically made for every day washers, like
Davines DEDE Shampoo
and
Conditioner
. DEDE is rich in antioxidants, minerals and oils that your hair is not getting.
You should also note that it is best to wash your hair with cool water as this will close the hair cuticles, making the hair retain moisture and look shinier.
Use a Hair Serum or Oil Daily
Hair can also begin to feel dry because as we mature, like our skin, our scalp produces less sebum to hydrate the follicle causing a loss in shine, hydration and elasticity. As our skin requires more effort and treatments to keep us looking youthful, so does our hair. Use a hair serum or hair oil that increases moisture, softness and shine. For thicker, unruly hair types, choose a hair oil for dry hair that is rich in moisturizing oils like
Oway Silkn' Glow Anti Frizz Serum
.
Using a hair care line that is specifically for anti-aging is the best way to nip this in the bud. We love Davines
Renewing Shampoo
and
Conditioner
, which are rich in spinach leaf extract leaving hair softer, shinier and more voluminous.
Drink More Water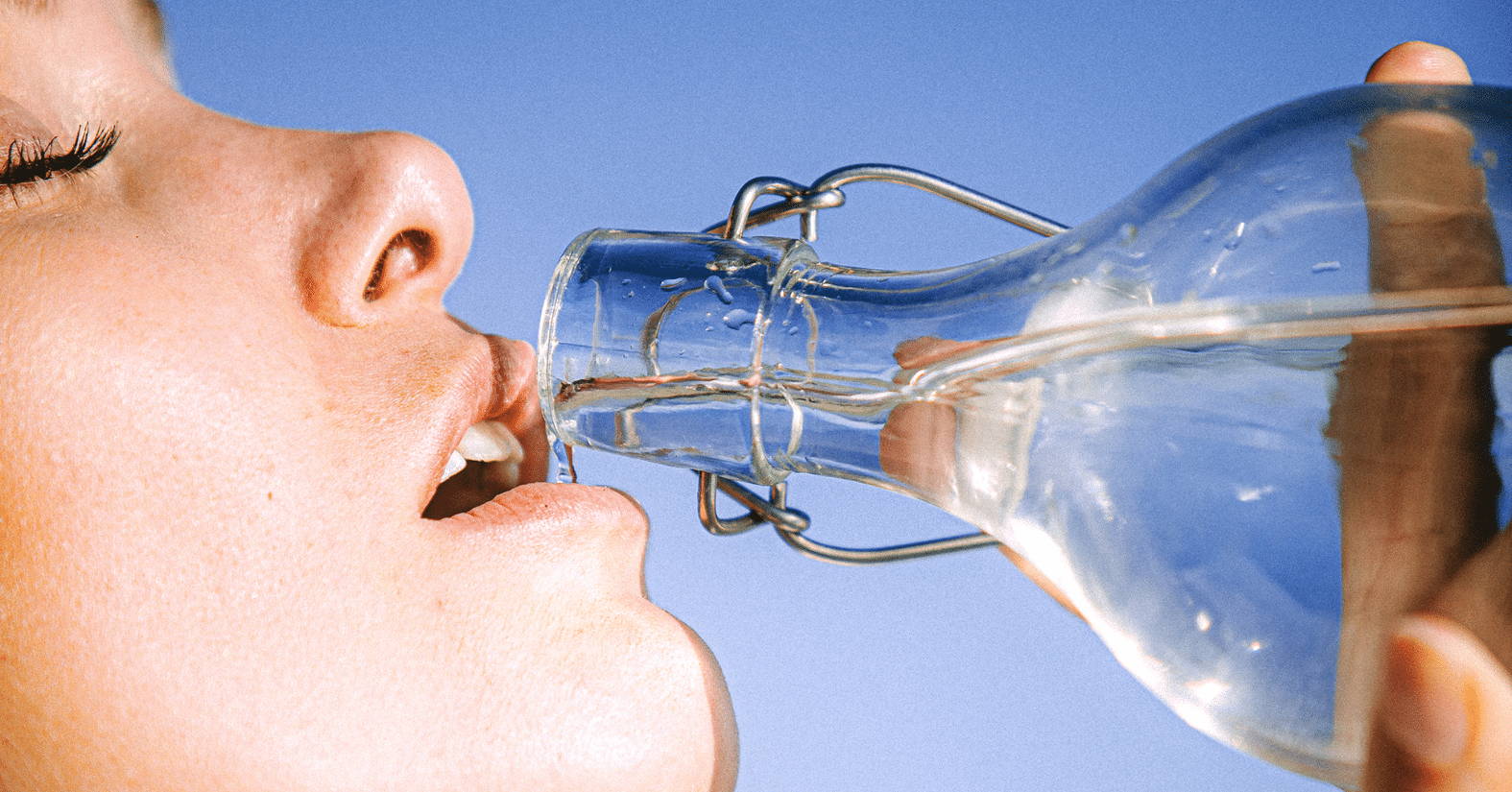 The health and hydration of your hair depends a ton on the health and hydration of your scalp. Do you even notice that your skin feels dryer when you're dehydrated? Your scalp is kind of like a crop. It is the home of your hair follicles, those little roots from where your hair grows and flourishes, so it, like your skin and body, needs hydration internally to produce beautiful growth.
Ensure you drink at least 64 ounces to 100 ounces a day to keep your hair feeling hydrated and healthy.
Blow-dry your hair less often
Over-drying already brittle hair can increase the chances of it losing more moisture. Instead of blow-drying your hair, we recommend using a rapid dry hair towel, like
Aquis hair towel
or
hair turban
, that reduces frizz and hair breakage while cutting drying time in half. When towel drying your hair, avoid vigorously rubbing the head; instead, gently pat or squeeze it with the towel. Unwrap, apply some moisture products then let air dry to improve your hair's overall health.
If you need to use a blow dryer, reduce the heat, especially when at a higher speed. Another good tip… as your hair dries, decrease the hairdryer's speed in increments as the hair is more prone to damage as it dries out. Always keep the dryer at least 6 inches away from your hair and use a heat protection spray like
Innersense Hair Love Prep Spray
to minimize damage to the hair cuticle.
P.S. You should also use a silk or satin pillowcase as this also reduces breakage and aging of your hair and skin.
Take a Break from Hot Tools
Hair health can also be affected by the frequency of use of hair styling tools like curling irons or flat irons. We are not saying you have to ban all hair tools from your life. As If!
We just caution that certain steps should be taken to avoid excessive hair damage and drying. We recommend that you invest in hot tools with a temperature nozzle, like our
Babyliss Curling Irons,
and keep your heat setting as low as possible. Depending on your hair type, try to keep your temperature within these limits: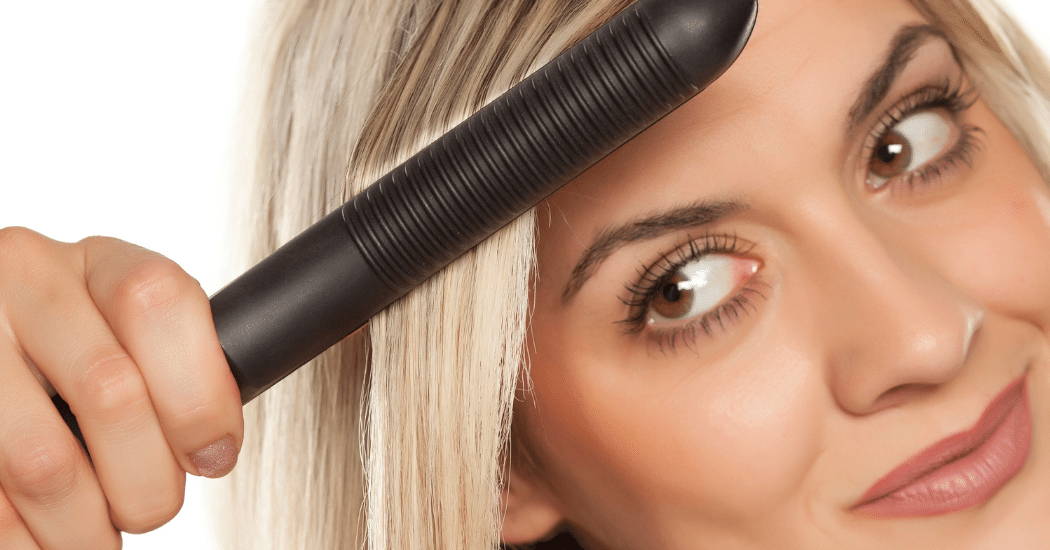 <360 degrees – Fine Hair (<340 for fine, fragile hair)
<380 degrees - Medium Hair
<400 degrees - Thick, Kinky or Unruly Hair
Also, try to use them only a few times a week or month.
Get a Haircut
If your hair appears too dry or brittle near the ends, you might just need a fresh cut. Split hair ends can make hair styling difficult and contribute to hair dryness.
Once you observe that your hair is getting dry and brittle, visit your stylist to help you trim off the unhealthy parts of your hair.
You can also seek a professional opinion from them on making your particular hair type and length healthy as well as get recommendations on what
styling routine is best to prevent hair dryness or damage.
Add a deep conditioning treatment for dry hair
If dry hair is left untreated, it can become brittle and fray quite easily. Using the correct hair treatment products, especially shampoos and conditioners, can make a big difference. Your shampoo and conditioner must be efficient enough to cleanse your hair adequately, deliver the results oriented with your hair goals, and should also be toxic-free.
HERE'S OUR RECOMMENDATIONS for a hair mask for dry hair
The Building Pak restructures and nourishes the hair shaft and ensures that the hair remains soft, full-bodied, and shiny. The product contains natural active ingredients and offers anti-split end repairing action.
Best For Hair Type: Fine to Medium
Repair and restore dry, coarse and damaged hair with this rich treatment masque crafted with flax seed, monoi oil, shea butter, coconut, tamanu oil and quinoa to repair and strengthen hair while delivering rich hydration and shine.
Best For Hair Type: Medium to Thick Curls
Seven Day Miracle Treatment will deeply nourish and hydrate all hair types with a unique Australian Oil Blend that leaves hair frizz-free, soft and silky smooth.
Best For Hair Type: All Hair Types
Renew, Replenish, Restore your dry, dull or compromised hair. UltraRepair is an intensive treatment for hair that has been compromised by color or bleach processing, heat styling, or environmental factors. Highly effective for smoothing coarse, curly or frizz-prone hair, protecting your hair from breakage, dehydration, tangles and split-ends.
Best For Hair Type: Medium to Thick
Here's our recommendations on the best shampoo and conditioner for dry hair
Delivers minerals, hydration and antioxidants as well as maximum hair volume.
Best For Hair Type: Fine to Medium
2. Jack59 Energizing Shampoo + Conditioner
Energize shampoo and conditioner bars deliver maximum lightweight hydration in a zero-waste package. The delicious combination grapefruit and lime essential oils restore the luster and shine without weighing down the hair.
Best For Hair Type: Fine to medium
The Nourishing line is North's Go-To for hair in serious need of repair and hydration.
Best For Hair Type: Medium to Thick
A luxurious color-safe line for all hair types that visibly smooths, increases shine and elasticity while transforming texture to smooth and youthful softness, and improving hair health.
Best For Hair Type: Medium, Thick to Unruly
Boost hydration and strengthen hair from the inside out. Essential oils of sage and tamanu help balance oil for a healthy scalp while nourishing emollients soften and smooth the cuticle.
Best For Hair Type: Medium to Thick Curls
leave in conditioner for dry hair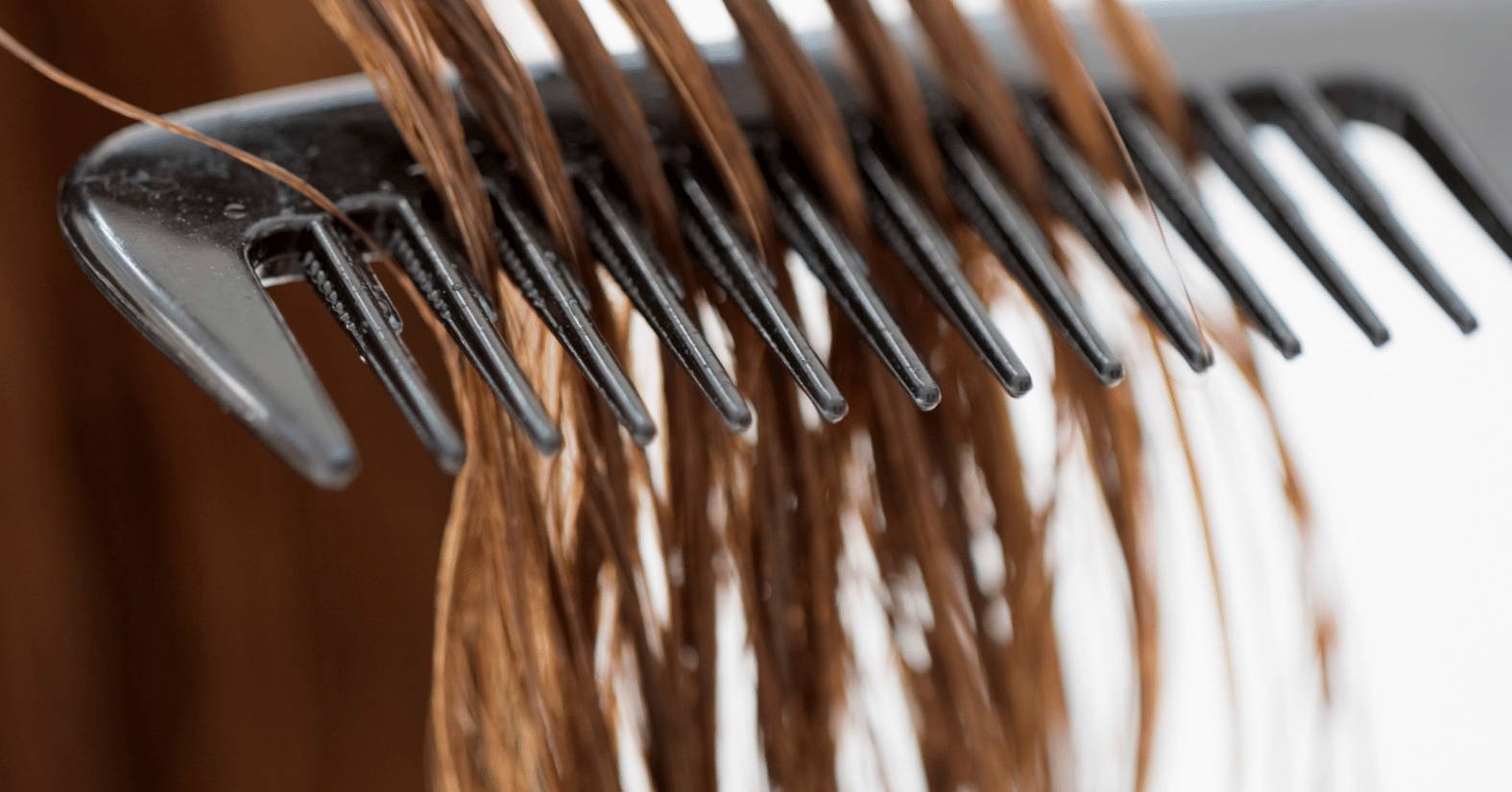 A do-it-all leave-in conditioner with added volume benefits that not only nourishes and detangles, but adds strength and eliminates frizz.
Best For Hair Type: Fine hair
Detangle and boost moisture with a lightweight Sweet Spirit Leave-In Conditioner spray, infused with emollient oils, fragrant herbs, flower essences and a touch of bee-friendly honey to maintain body and manageability.
Best For Hair Type: Fine to Medium hair
Uber-rich leave-in conditioner, detangler spray and moisturizing hair treatment is the go-to first step in your hair care routine for those with thick, unruly hair.
Best For Hair Type: Thick hair
Always ensure you choose the right product for your hair type if you want to accomplish your desired results. Just as you are unique, so is your hair.
XOXO
Natalie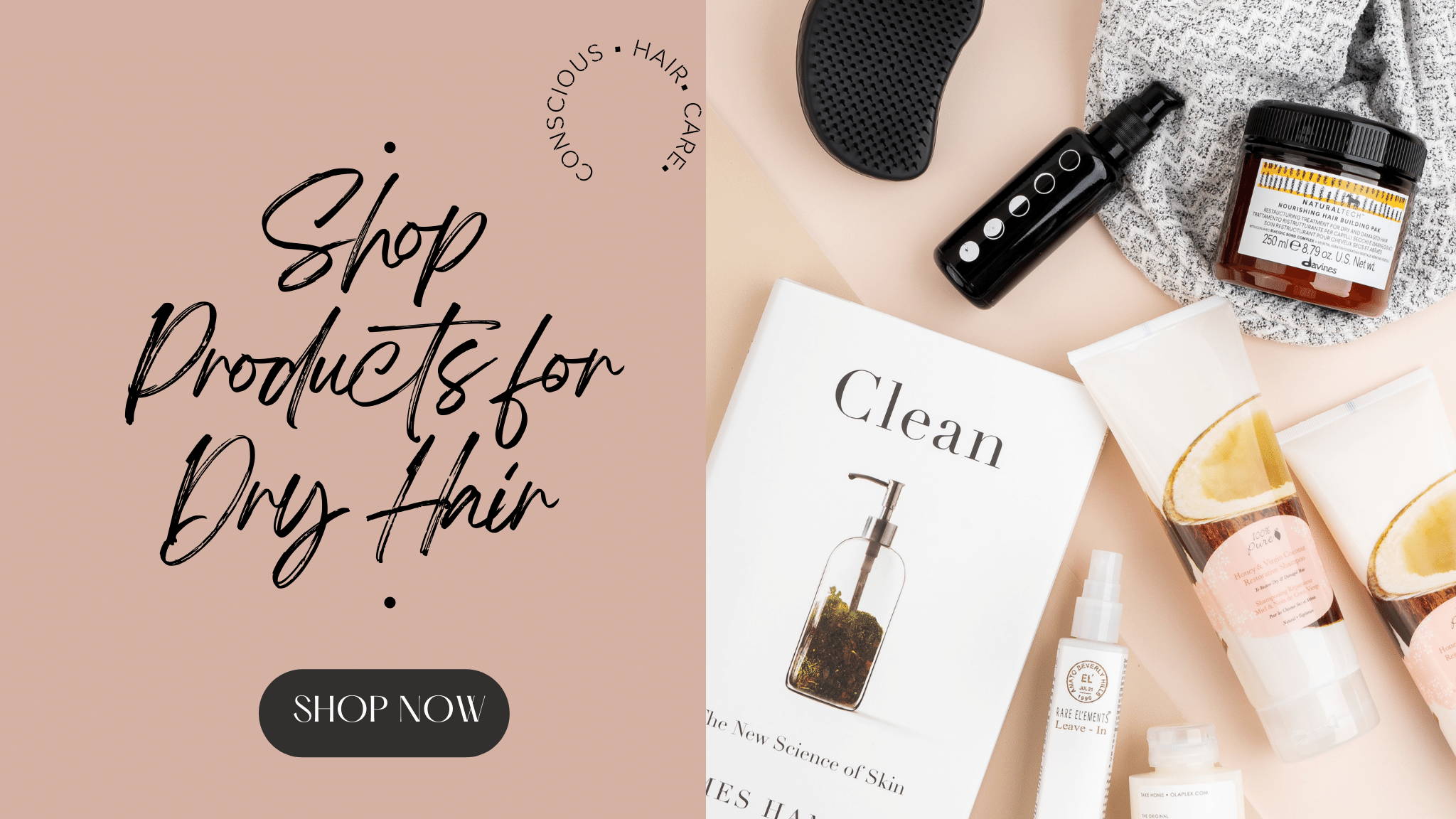 ---