How To Tame Frizzy Hair During Humid Months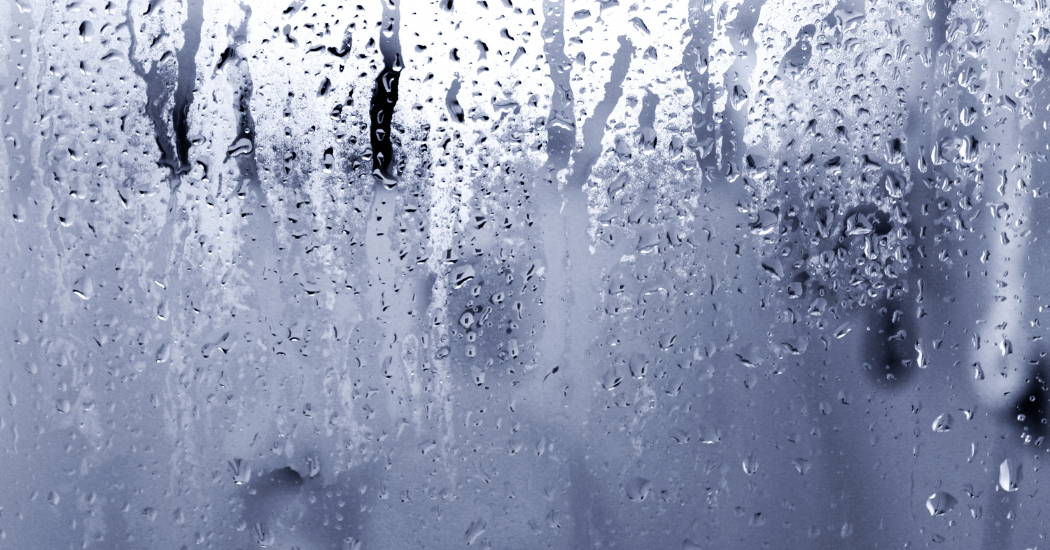 Summer is your ticket to lower maintenance hairstyles. From beachy waves to stylish up 'dos to pixie cuts, this is the season to stow your heated styling tools and let freedom reign. Until humidity has its way with your locks and your look takes a turn from fresh to frizzy. No sweat. Follow our tips and tricks to tame frizzy hair during humid months.
8 Best Hair Products for Humidity
Other than hiding under a hat or never leaving your air conditioned home, it's pretty difficult to avoid humidity during the hot summer months. Humidity affects all hair types but tends to cause the most frizz in hair that has natural waves or curls. Even meticulous blow dryer or curling iron habits can end up looking undone and frizzy once humidity enters the picture.
Excess water molecules in the air in humid weather bind to proteins in your hair strands, which make the strands look curly, wavy, and…yep…frizzy.
Here are the best products for frizzy hair in humidity. You'll want to add these to your hair kit to tackle frizz throughout the humid season.
Didn't think of shampoo as a frizz fighter? A strand-smoothing shampoo, like Davines Love Smoothing Shampoo, works wonders when it comes to frizz free locks. Think of it as the base of your smooth summer hair dreams. Those with curls will love Evolvh Smart Curl Hydrating Shampoo which hydrates hair and creates soft, frizzless curls.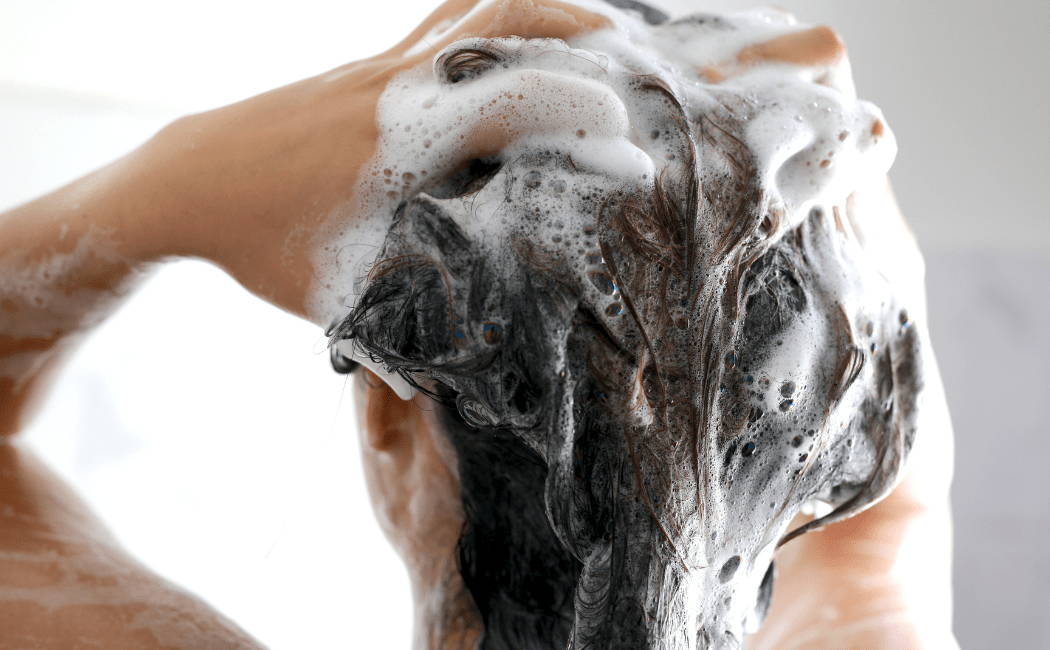 The next step in your anti frizz hair care regimen is using a deep conditioning product after shampooing to help quell breakage and keep strands looking smooth. Evolvh Ultra Shine Moisture Conditioner is perfect for eliminating frizz and providing smooth texture on medium to thick hair types. For those with thin or fine hair, try Innersense Pure Inspiration Daily Conditioner, made with rice bran oil and aloe to smooth the hair shaft and guard against the frizzies.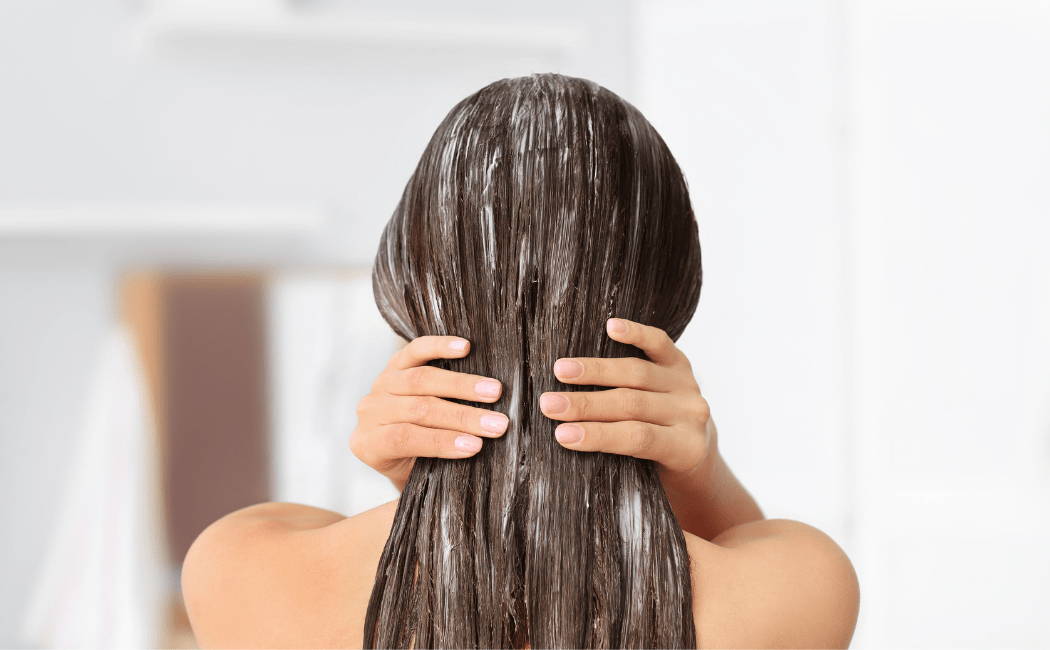 Once your hair is clean and conditioned, wrap it up in an anti frizz towel to wick away moisture without roughing up strands or causing breakage. Aquis Hair Towel is up for the job, made to be ultra gentle on hair. For greater ease, an Aquis Lisse Hair Turban dry your hair while you put on your makeup. Both are available in fun color options.
How well your hair will remain in style throughout the day has everything to do with how to "set" your hair. If you prep your hair adequately, it is more likely to combat any outside forces like humidity or dry air.
Start your daily styling routine with a smoothing product. One that has weight and relaxing properties. Even if it feels heavier than a product you would normally use, your hair needs this weight during high humidity months.
If you have fine hair, go with S4E's Hair Cream which helps smooth the cuticle while also delivering volume.
Medium to Thick Hair should opt for Evolvh Super Finish Polishing Balm. Apply it to wet hair before blow out or even use it on dry hair to break up waves and smooth ends.
Curly Hair guys and gals should go for a curl-defining product that also smooths the cuticle. Innersense I Create Hold, with a gel-like formulation, adds weight and smoothing to curls so they're prepared to combat frizz.
If your curls love creams more than gels, go with Innersense Serenity Smoothing Cream.
Think of hair serum as the concentrated formula that ups your frizz free hair game. It's also a must have for damaged hair. Oway Silk'n Glow Anti-Frizz Serum wrangles unruly, frizzy hair and immediately makes it feel softer and smoother. May be applied to damp or dry hair to calm frizz and add shine. Or try Davines Invisible Serum, which offers soft texture and flexible hold to hair with anti frizz effects.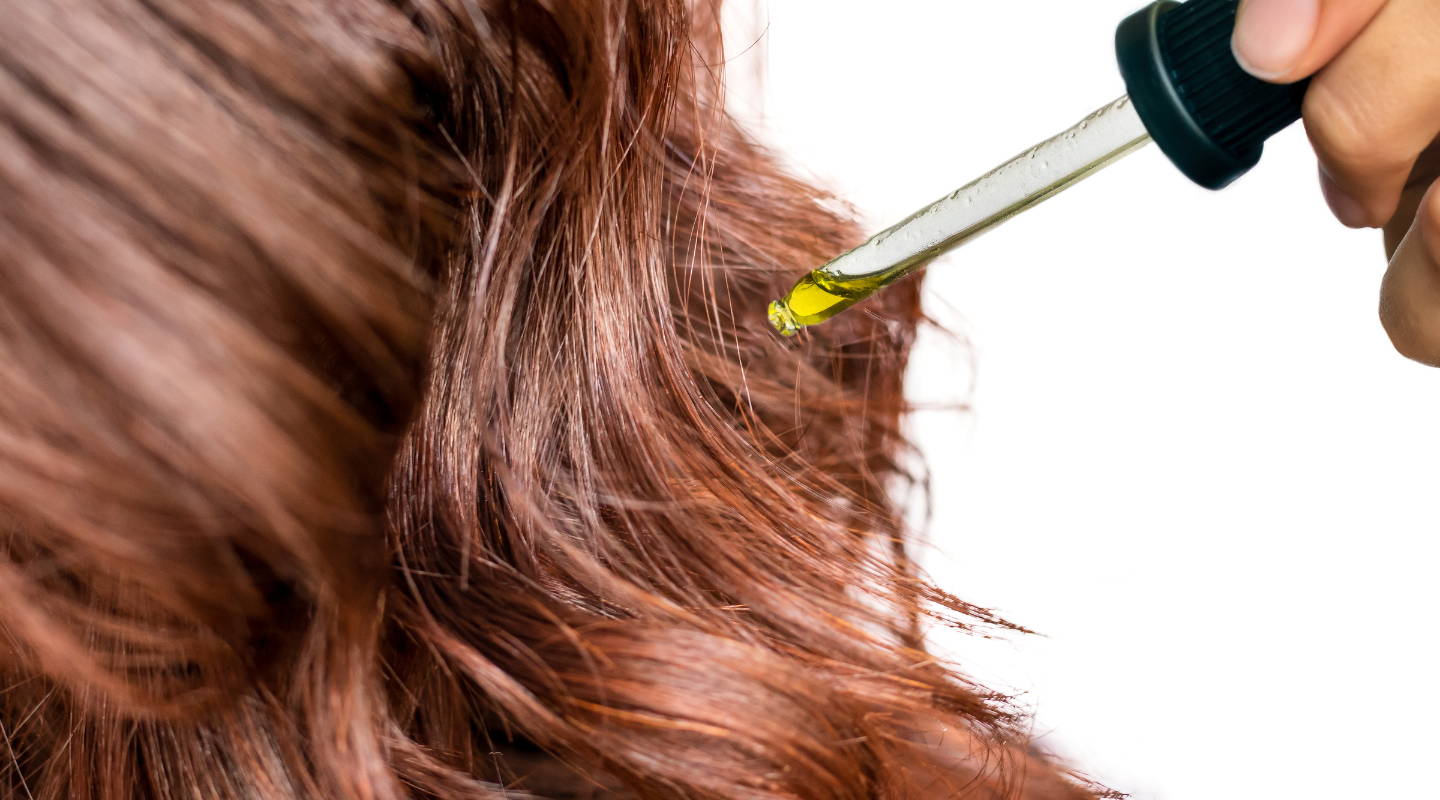 If you are a lover of a good blowout, you probably won't be able to fight the urge for an entire summer. That's OK. Just make sure you blow the right way to fend off frizziness and keep things smooth. And that means a good heat protectant Davines Oway Thermal Stress Protectorguards against humidity and heat up to 437°F. Which makes it your go-to for hairstyles requiring heated styling tools AND your humidity deflecting bestie. Keeps your 'do looking picture perfect all day long along with the added bonus of UV protection. Thermal Stress Protector has a limited amount of hold to it as well, which means it acts like a lightweight hairspray (See #8). If your hair is fine and fragile, go with a heat protectant spray without hold before you blow out or iron like Innersense Hair Love Prep Spray.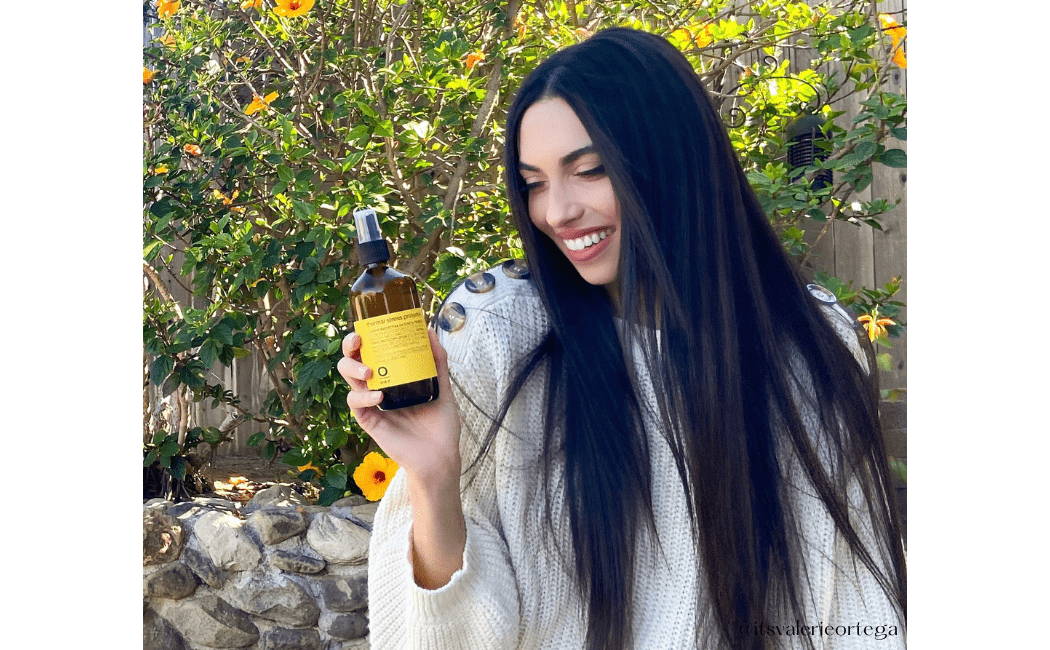 What humidity proof hair care lineup would be complete without a fabulous hair oil? Not using a hair oil? There's no better time to try one. Use Oway Nurturing Drops, made with a wealth of nourishing fruit oils to protect against heat and humidity while keeping hair moisturized. Try this trick—smooth hair oil through locks, from roots to ends, and smooth back into a bun. Allow oil to stay on hair for an hour or even overnight. The result is smooth, luscious, absolutely no frizz in sight, gloriously gorgeous hair.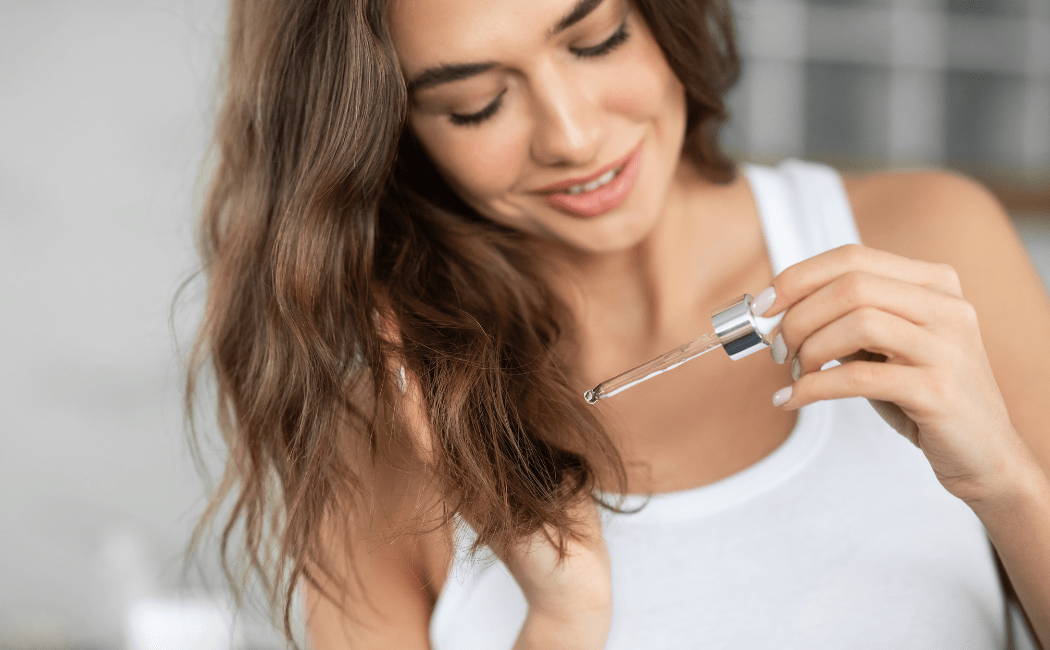 And for the finishing touch…an anti humidity hair spray. Didn't know there was such a product? There is a reason why your hair looks great for days after you leave the salon. One reason is your hairstylist sets your hair properly before the blowout. Another, is they seal their work with a lightweight hairspray.
There are mulitple anti-humidity hairspray formulations out there that help seal the cutical and guard against humidity. Sealing your hair cuticle before walking out the door is one of the best ways to keep your hair tame under pressure. Two of our favorites include Davines Medium Hairspray or Cult & King Setspray. Both help your hair hold up to humidity and ward off frizz.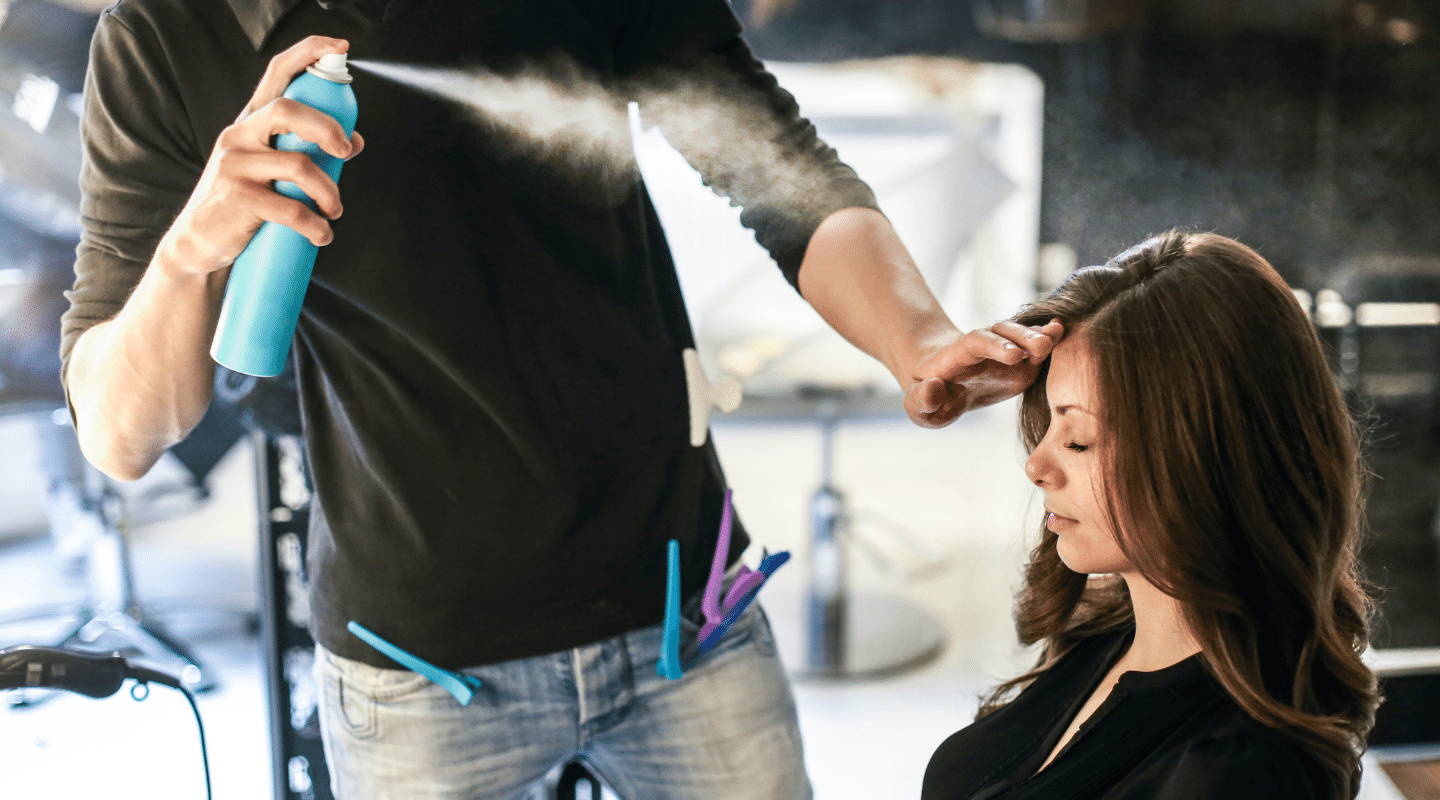 How to get the most anti-humidity benefits from your hairspray:
1. Style hair as usual. Spray your entire head with hairspray, roots to ends, from a 6-inch+ distance so all of your hair receives a light mist.

2. Lightly smooth your hands over and under your hair in a downward motion, lightly pushing the product into your hair. This will seal the cuticle and ensure the hairspray is lying the cuticle flat.
All North Authentic products are free of: Sulfates, parabens, EDTA, 1,4 Dioxian, and many more all provided in our Hair Crimes List. While we work with our brands to become even more conscious, we identify additional "Free Of" ingredients on every product page.
Shop "Free Of" ingredient preferences using our Filters. You can also take the North Authentic Hair Quiz to get your personalized hair care prescription of the best products for your hair curl type.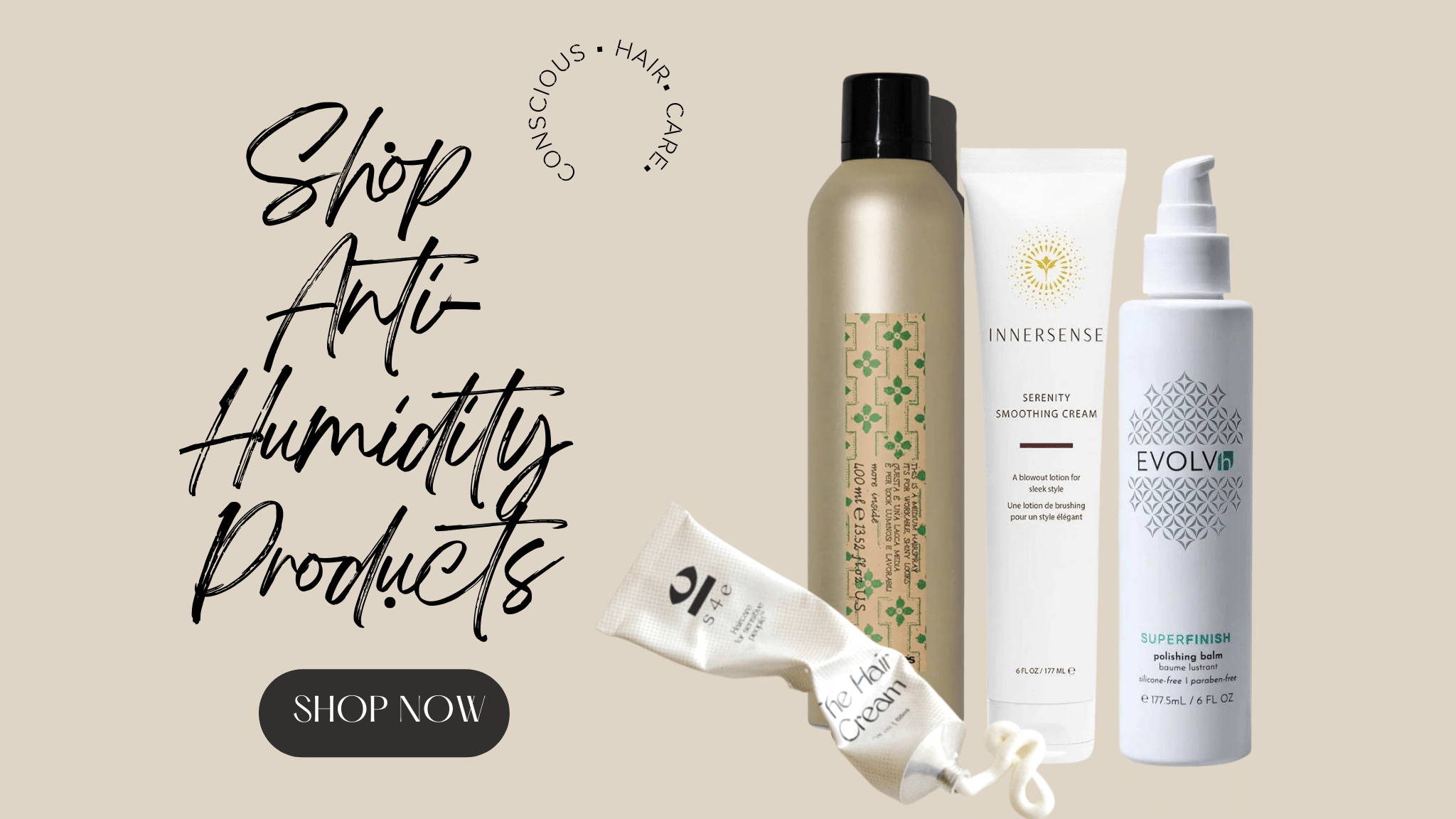 ---
1 comment
---
---