Your Hair's Beach Survival Guide: How to Protect Your Hair From the Sun, Wind, and Salt Water
A day at the beach is fun and relaxing. And it can be great for hairstyling too. Who doesn't love beachy waves? But it can also take a toll on your hair, resulting in dryness, brittle strands, faded color, and more. Using the best beach hair products and a few handy tips on how to protect your hair from the sun, saltwater, and windy weather while at the beach will keep your mane looking and feeling amazing.
Top Tips on How To Protect Your Hair From the Sun, Wind, and Salt Water at the Beach
Following is the best beach survival guide for your hair. Check out our picks for absolute must-have beach hair products for pre-beach prep, while you spend time in the surf and sun, and after you head inside. Plus tips on how to protect your hair from sun, wind, and saltwater.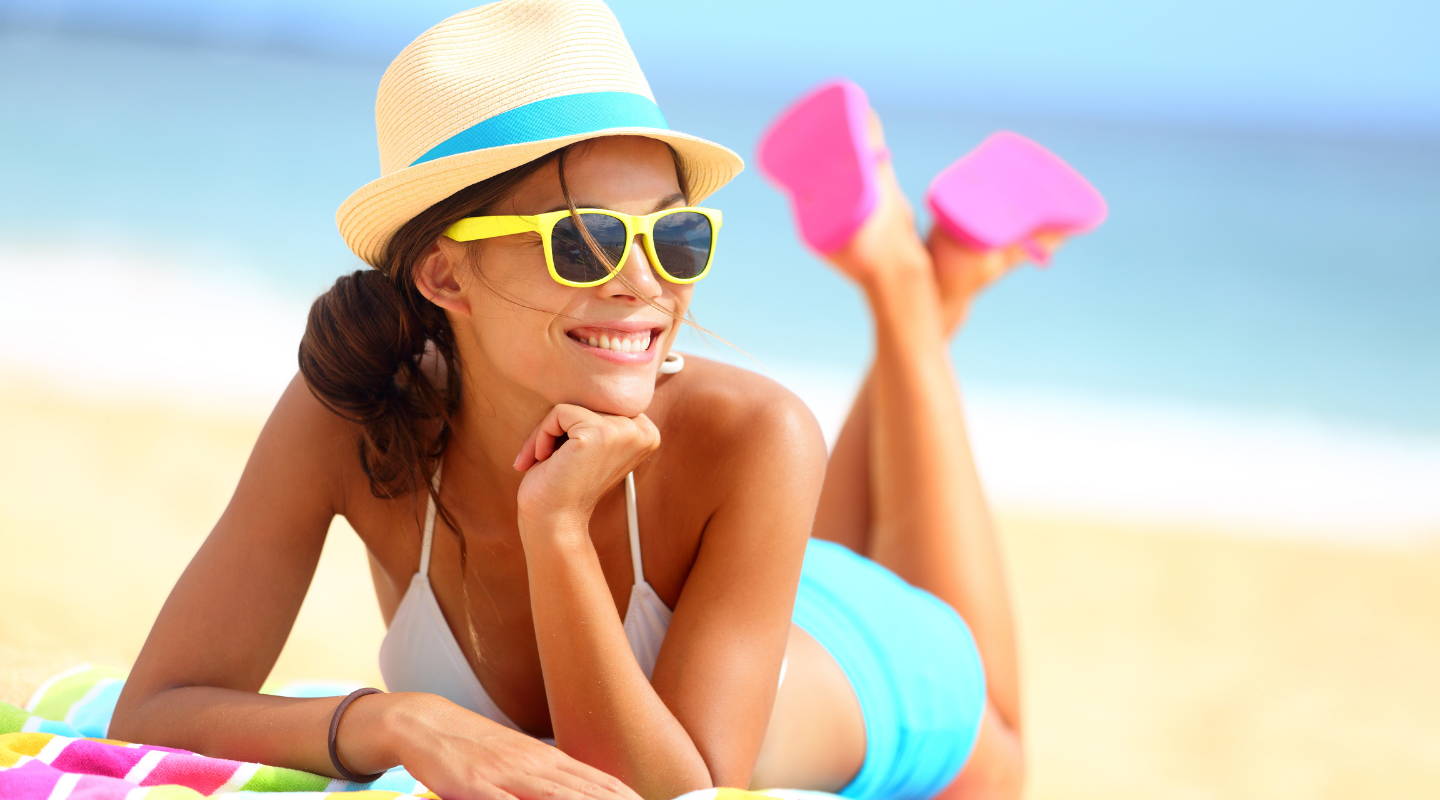 Before You Head Shore-Side
Not only is an up 'do perfect for keeping your hair out of your face (and your face sunscreen!), but it looks chic while lounging at the beach or splashing in the surf. Braid your mane or pull your hair up into a bun or pony with Goomee Hair Loop hair ties, which are gentle on strands to reduce tangles and breakage. Another stylish beach trick is to don a sassy hair scarf, like our New Paisley Scarf, to protect your locks from UV rays.
Speaking of UV rays and hair…you know it's important to protect your scalp and locks from the appearance of sun damage. Don't forget to stock up on hair SPF essentials before heading on vacation.
Let the sun provide a natural heated treatment for your hair by applying Evolvh Ultra Repair Reconstructing Masque and putting hair in a bun before going outdoors. Let the product work its magic and deep condition while you enjoy your day.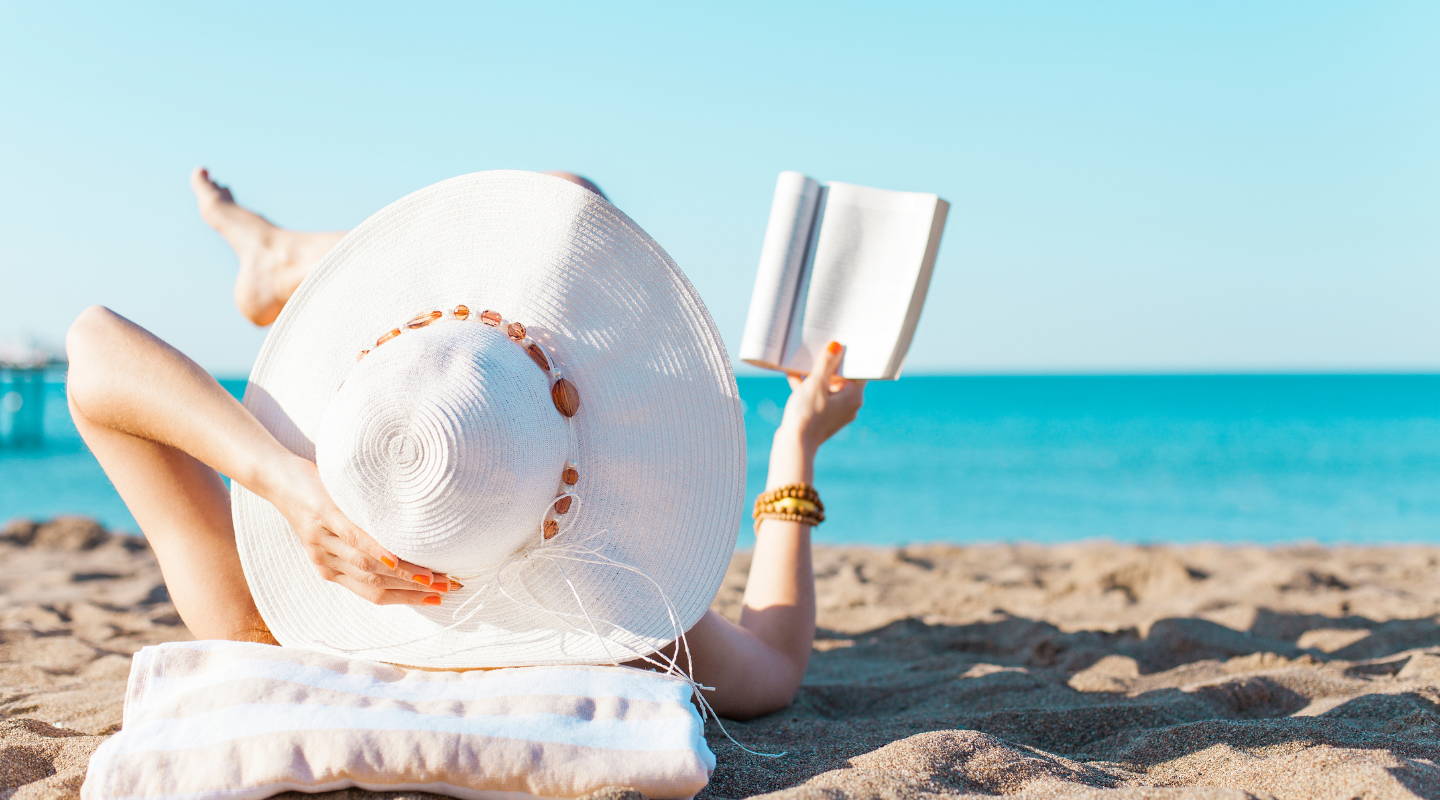 While You're at the Beach
Prefer to let your hair flow free while you go in the water? No problem! Oway No Rinse Moist Hair Leave In Conditioner for medium to thick hair provides ultimate moisture with macadamia seed oil for shine and tangle prevention that won't weigh hair down.
To make sure your hair, skin, and body stay hydrated while you lounge in the sun, bring along a spritz of H2O. Varis Continuous Mist Water Bottle is an elegant way to keep your cool.
While you may normally go a day (or two) between washings, it's important to rinse the saltwater and sand from your locks each day while spending time at the beach. Use a mild shampoo and be sure to focus on your scalp, letting suds rinse through the ends of hair. Follow up with a rich conditioner for extra moisture and spritz generously with Oway Phytoprotein Detangling Mist for fine hair – a lightweight detangler that leaves hair feeling strong and nourished with a delightful spicy citrus aroma. You'll fall in love with this spray!
There's nothing like a day at the beach to leave your hair windblown. After spritzing with the detangler, gently work through damp strands with Tangle Teezer Original Detangling Brush. Made with flexible teeth to glide through hair without pulling, the brush is perfect for all hair types and may be used on wet or dry hair.
If there's ever a time to ditch the blow dryer or flat iron, it's while you are on a beach vacation. Tie your hair back or simply let the ocean breeze air dry your locks into natural beach waves while you enjoy a sunset evening.
That's it, everything you need to know on how to protect your hair from the sun and seawater with the best beach hair products. Now all you need is a super cute beach bag and you are on your way to fun in the sun, gorgeous hair intact!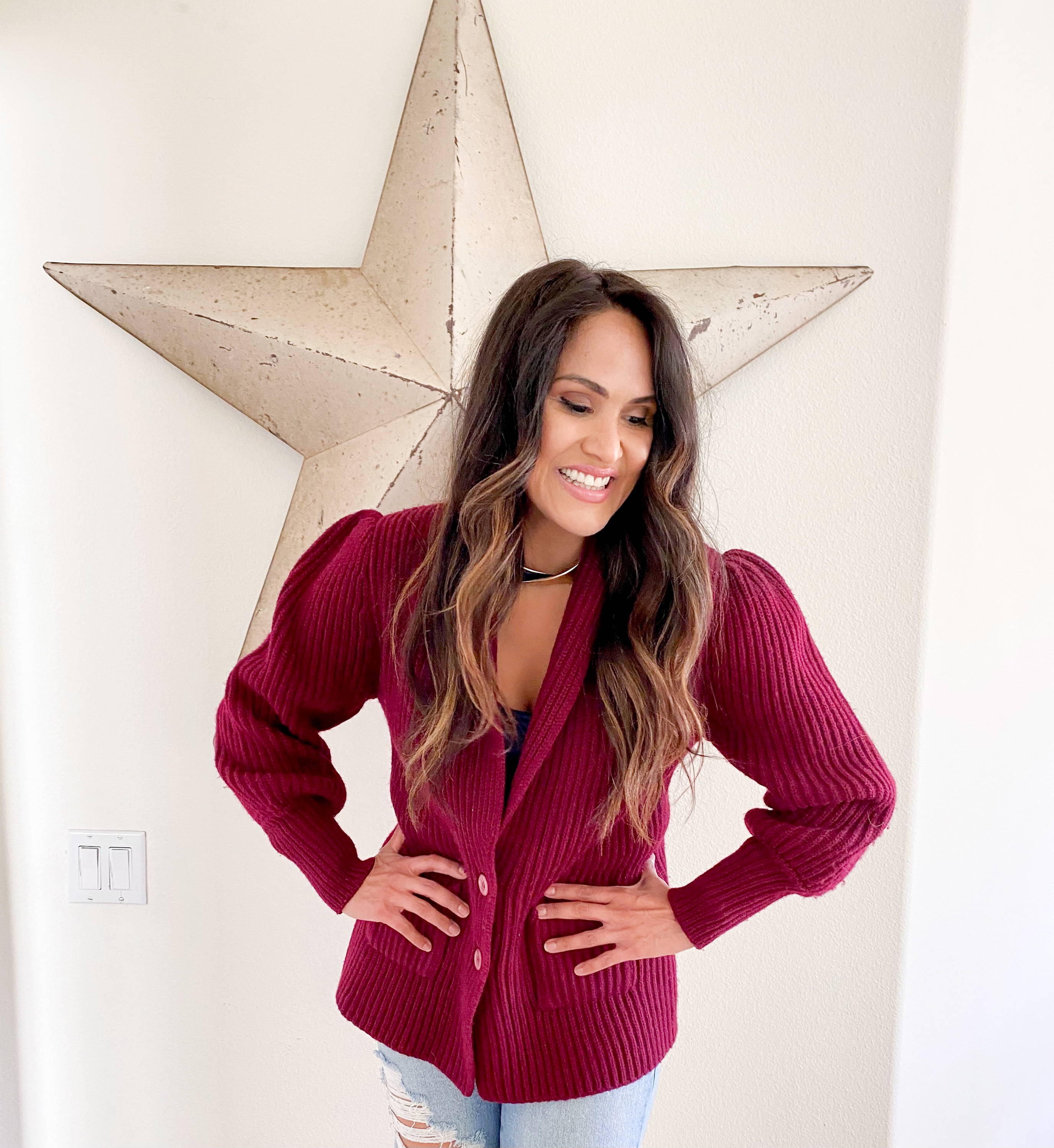 Written by Natalie Palomino
Natalie Palomino is a Master Stylist, educator and Founder of North Authentic. Through advanced education and commitment to her craft, she built a vast clientele providing haircare education and hair services. In 2020, she created North Authentic, a conscious haircare retailer that puts the health of its customers and the planet at the forefront.
Stay up to date on best hair styles, cuts, products and styling tips with our newsletter delivered straight to your email. Sign up below to get alerts on shoppable hair tutorials, cleaner lifestyle hacks, toxic free beauty, and much much more!
---