Benefits Of A Healthy Scalp
Like our bodies, our often neglected scalp needs nourishment and a balanced pH for its health and vitality. After all, it is the foundation from which our hair grows, so a healthy scalp is essential for healthy hair and continued growth.
Signs of an unhealthy scalp can include hair loss, sparseness, brittle and/or dry hair. Yikes! While there are multiple products focused on hair shine and repair (e.g. symptoms), including masks and leave-in conditioners, there seems to be much fewer products out there focusing on the cause of our specific hair concerns which generally spawn from scalp health.

This is why we are so jazzed about Cult + King's Tonik Scalp and Hair Purifier. Cult + King is just one of North Authentic's amazing non-toxic hair care brands and this company has an edge. Based out of Park City, Utah, and founded by barber, Jared Briggs, Cult + King is pure rock n'roll with a conscience. All of their products are hyper-focused on delivering healthier hair while striking up their fists towards toxins in hair care. Judging from Tonik's stellar reviews and our own product testing, this toxin-free formula comes from a different stock and this article will further highlight what this particular product offers for your hair and scalp.
Plus, it is packed with antimicrobials, anti-carcinogens and anti-inflammatories which are of great benefit to your hair health.

Benefits of CULT and KING Tonic Scalp and Hair Purifier
Free of Chemicals
Unlike chemical infested hair products sitting on most market shelves, Cult and King's Tonik offers the best herbal synergies and organic ingredients for your hair, and frankly, you can't go wrong with nature. This product was formulated to affect and condition not only your hair but also your scalp and its follicles.
It comes with zero artificial additives (Including coloring and perfumes) or parabens, the artificial preservative commonly used in many hair products. Instead, it uses an organic preservative prepared from blueberry and derivative of cane sugar. Yum!
Hair Repair and Rejuvenation
Our Tonik promises to grow your hair the natural way. Here are some of this wonder product's main ingredients and benefits:
Essential oils, Salicylic Acid and a derivative of Willow Bark. Willow bark is essential for scalp exfoliation and it removes dead skin cells (dandruff), dirt, toxins and DHT. This promotes a healthy scalp!
Green tea and saw palmetto. These natural additives rejuvenate the hair and deliver shine.
Witch hazel distillate which reduces irritation of hair follicles, thereby promoting growth. Woohoo!
Organic glycerin and organic aloe vera leaf juice which prevents breakage of hair and helps relieve the skin of rashes and acne thus returning the hair to its natural state.
Menthol crystal which aids blood flow in the scalp with a combination of 20 plant extracts and essential oils.
Plus, it is packed with antimicrobials, anti-carcinogens and anti-inflammatories which are of great benefit to your hair health. With straight and thin hair, it gives it a silky smooth feeling and a natural softness. While for kinky or curly hair, the conditioner with its purifying properties gives your hair definition and a healthy luster without compromising its kinks and curls. 100% Vegan and Gluten-Free.
This marvelous product is for the staunch vegetarians. Not only is it100% organic, but it is also 100% gluten free and cruelty free!
Suitable For Everyone
The Tonik is not biased in its cleansing and rejuvenating properties as it works well for both women and men.
It's an awesome leave in conditioner for both women's and men's hair as well as for men's beards. This multi-functional, great-smelling product is the perfect addition to your his and her bathroom.
All-In-One Function
You can definitely call it an all-in-one product. It is perfect for the minimalist since it conditions, acts a scalp invigorator, pH balancer and dandruff control. You don't need different hair products when you can have just one that is capable of performing efficiently.
Controls Hair Loss and Balances pH
Because of the healthy oils and plant extracts it contains, the Cult and King Tonik Scalp and Hair Purifier helps to control hair loss. How? A large part of Cult and King's goal with Tonik is balancing the scalp's pH. To do that, they used organic banana juice rather than water, which can dry out the scalp and throw off your pH.
On top of that, the organic banana juice, along with healthy oils delivers ample moisture thereby keeping the hair from becoming brittle and tangled. After all, a healthy scalp equals healthy hair and healthy hair growth.
Aesthetic, Renewable and Functional Packaging
The Cult and King Tonik comes in a classic black, glass spray bottle. The spray bottle enables a wider surface area making it easier for fast action. It also has refill bottles as a small solution to environmental degradation. Saving the earth one refill at a time while rocking a soft and lustrous hair is definitely worth buying this product.


Application of Cult and King Tonik Scalp and Hair Purifier
This product is definitely not hard to use. All that is required is that you shake before using and then spray on clean and damp hair. Don't forget to massage into the scalp in order to maximize its effect.
Feel a little tingle? Then it's definitely working. It is advisable not to use a lot of this product at once.
In fact, with Cult and King Tonik, less is definitely more. This is due to its concentration. It is also advisable to use this product consistently for at least six months in order to get the best results. It is all day lasting and can be refilled as many times as possible. What are you waiting for? Order your own Cult and King Tonik Scalp and Hair Purifier now!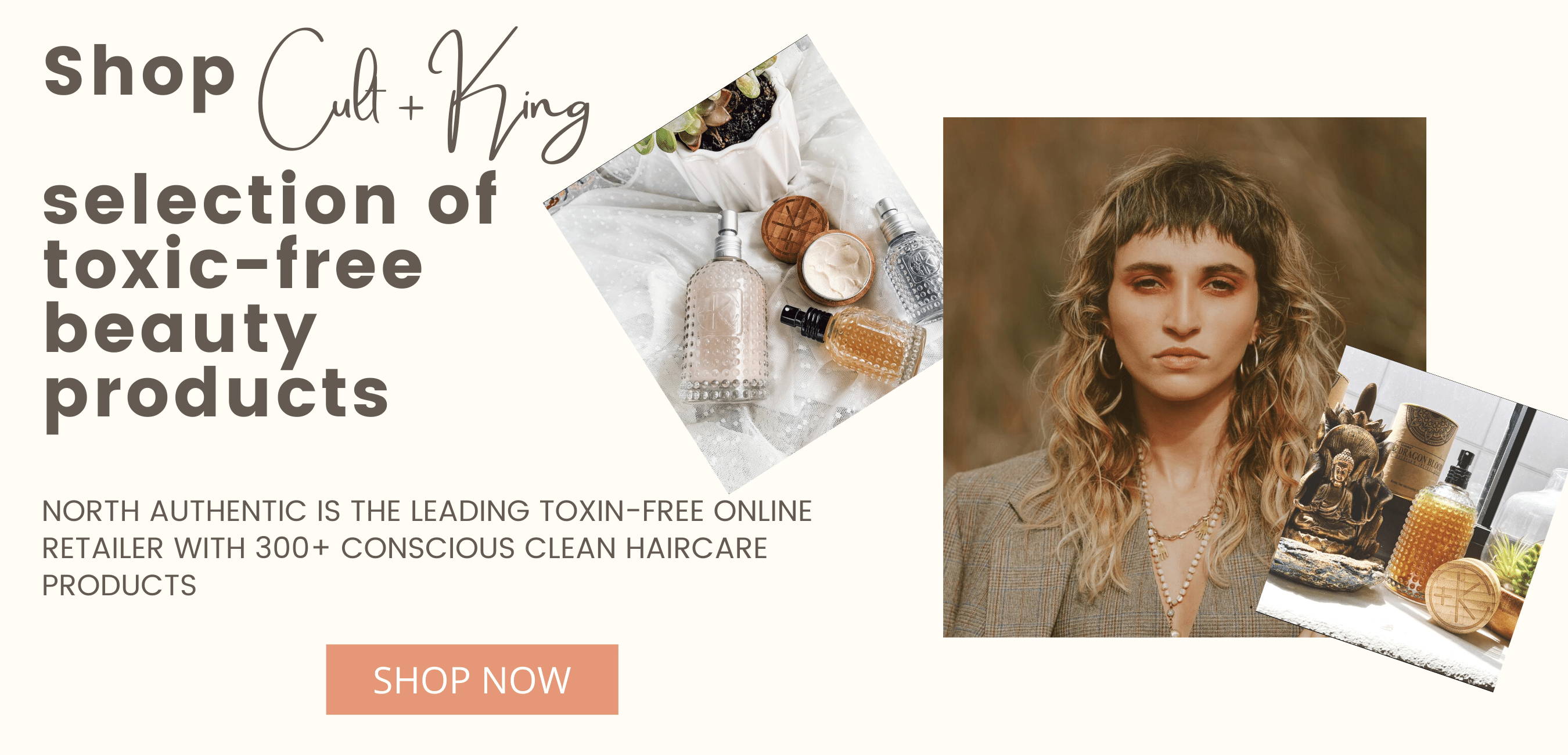 Sign up for our newsletter below to get hair care and clean beauty information right to your inbox.
---