15 Gifts for Beauty Lovers Regardless of Hair Type
Recommended by hair stylist experts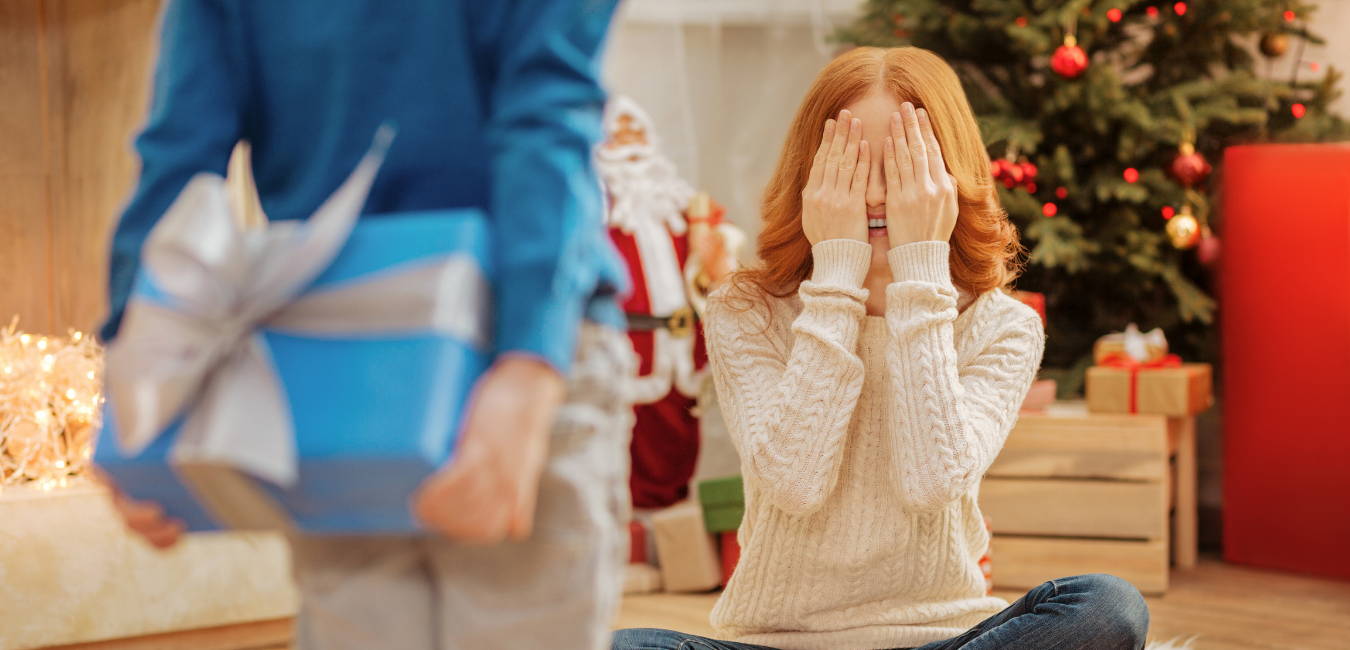 Seriously, how is the holiday season already here? Time to start checking friends and family off your shopping list. Wishing for an easy way to find gifts for beauty lovers on your list? We can't go shopping for you. But we can give you the absolute best holiday gift ideas every beauty lover on your list wants, regardless of hair type. Sound like a dream come true? Consider it our gift to you.
The 15 Best Beauty Gifts for Beauty Lovers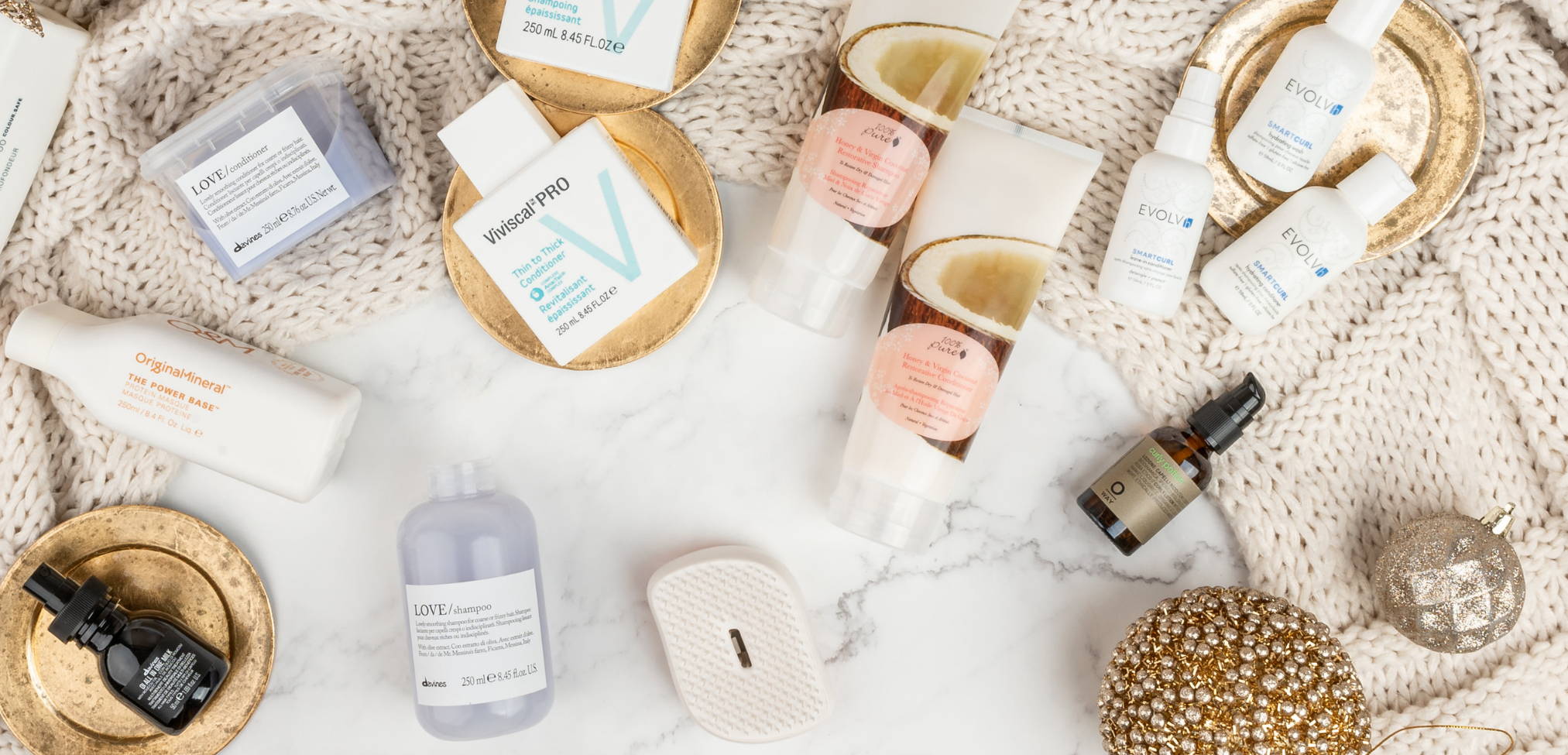 Who's the most difficult on your list to shop for during the holidays? Beauty gift ideas have to come in as amongst the easiest to buy, especially if you are a beauty lover yourself. And let's just say we have a stockpile of hair gift ideas you are going to love. Still, you want to make sure your giftee is getting something they'll love and that works for their hair. Let's take a look at what made our list this season for beauty gifts no matter what their hair type.
1. Olaplex No. 3 Hair Perfector: Your beauty bestie likely has a bathroom cabinet full of face masks. Are we right? This holiday, give them a mask for their mane. This baby is called the Hair Perfector for a reason. It lends a strengthened and nourished feel to strands and is ideal for all hair types. If they blow dry, color their hair, or use heated styling tools, this is for them.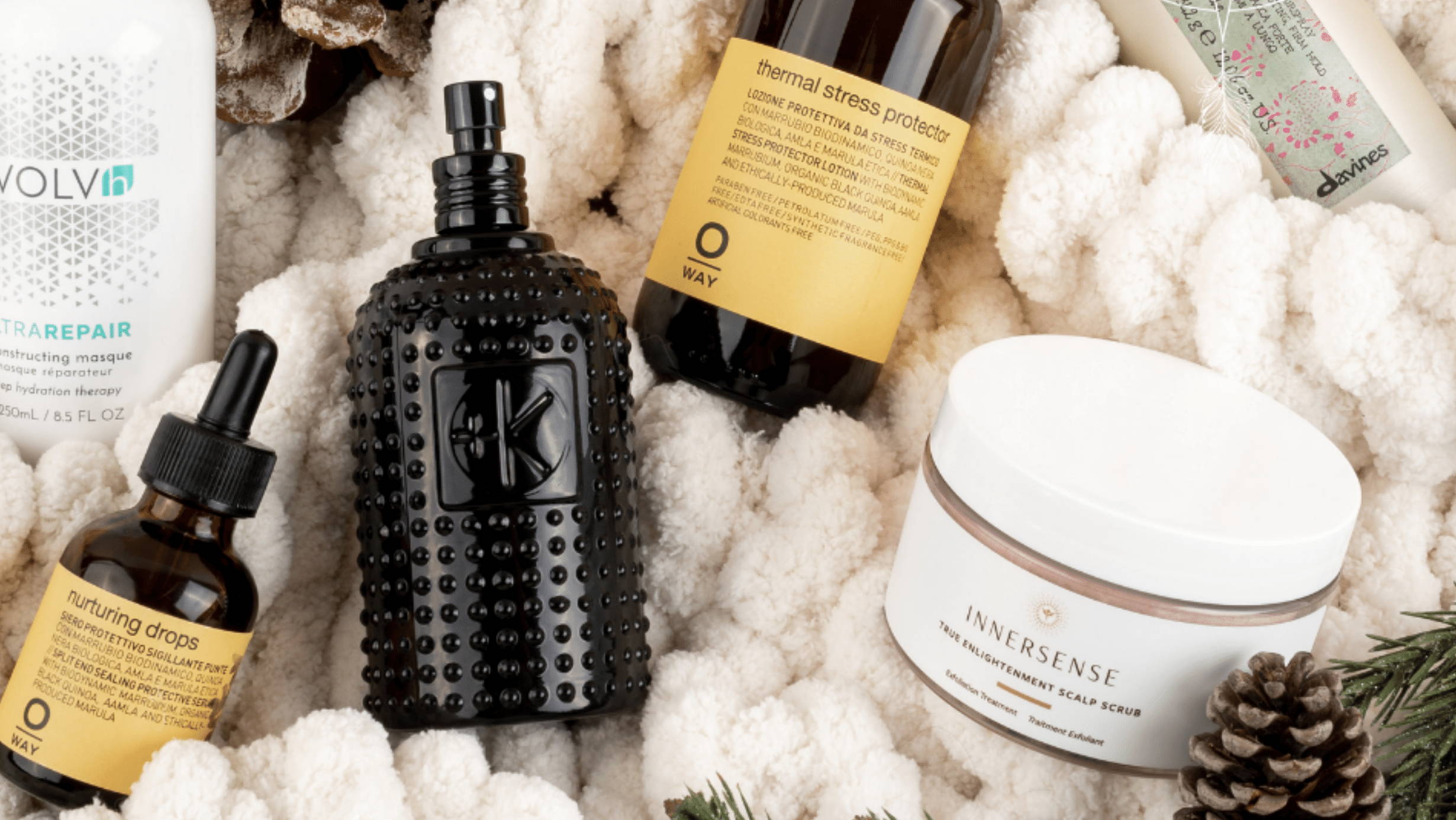 2. Davines Nourishing Hair Building Pak: This is another hair mask option for those beauty lovers on your list. But with this one, think damaged hair. That friend who's been complaining about how her bleach job left her locks looking flat and frizzy. Your bf who swims every day and it's taking a toll on his 'do. Grab one of these for each and they'll never stop thanking you.
3. Cult and King Tonik Scalp and Hair Purifier: Regardless of hair type, a healthy scalp is necessary for healthy hair. Cult and King's Tonik delivers tea tree essential oils, peppermint essential oils, and organic banana leaf juice to revitalize the follicle and set the stage for healthy hair growth. This lightweight unisex leave-in conditioner also works on any hair type and won't weigh hair down. Win!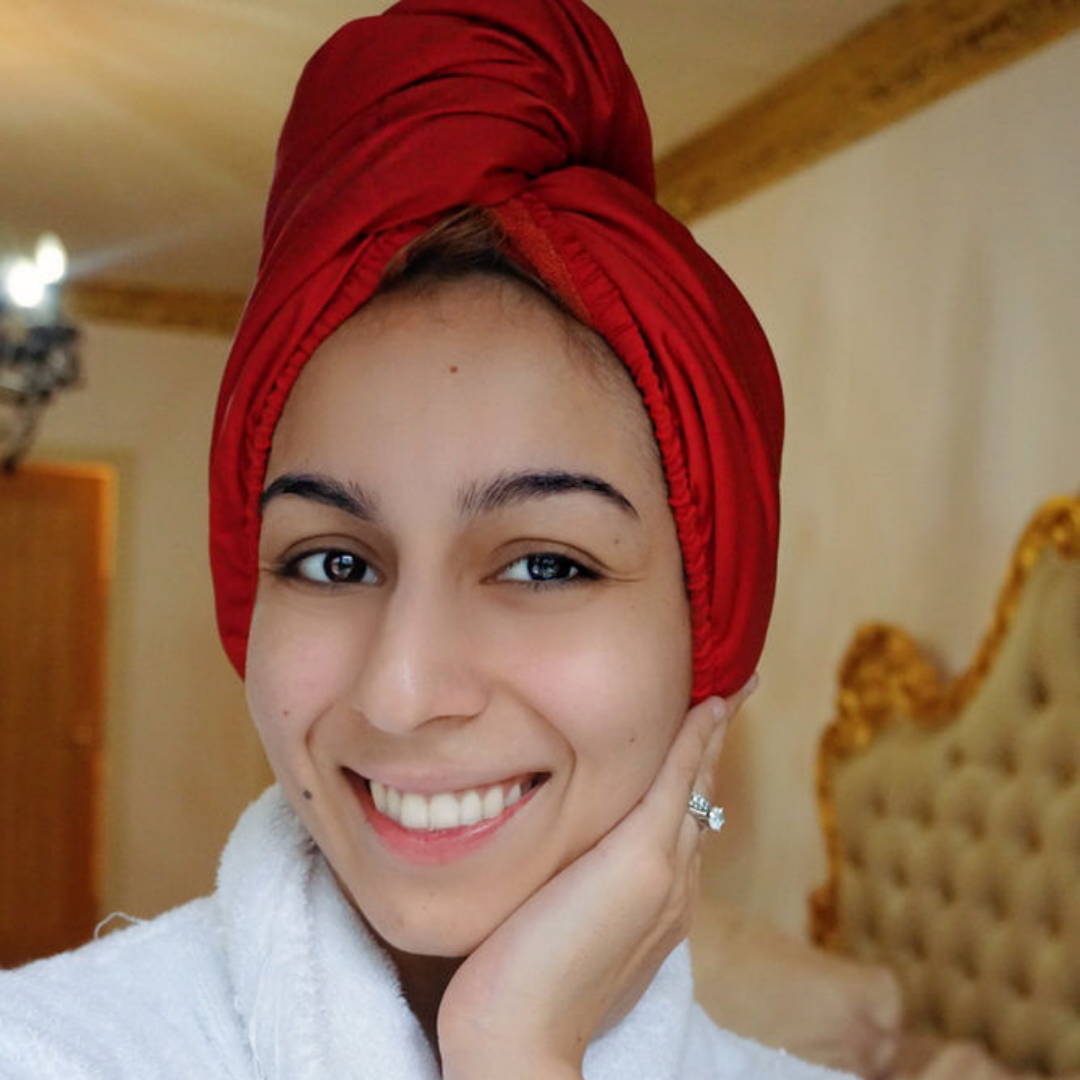 4. Davines Medium Hairspray: Hairspray as a holiday gift? You bet'cha. Think of it this way…hairspray is tricky to buy. It has to provide the perfect hold without being sticky or weighing hair down. It also has to smell good without overwhelming the senses. And it has to provide hold without making hair look stiff or dull. Ta da – this beauty does all of those AND smells like a vanilla cupcake. Pick one up for yourself while you're at it.
5. Aquis Rapid Dry Double Layer Hair Wrap: Ok, this might be the best stocking stuffer ever. A microfiber towel that cuts your blowout time in half on one side and a silk hair wrap for healthy hair sleeping on the other. This essential hair tool will leave hair looking shiny and feeling more resilient. The super soft fabric ensures no hair breakage. Plus, it's super absorbent and gentle enough for even the most delicate hair types. Pick up several to gift everyone on your list because, honestly, who couldn't use a little self care in the hair department?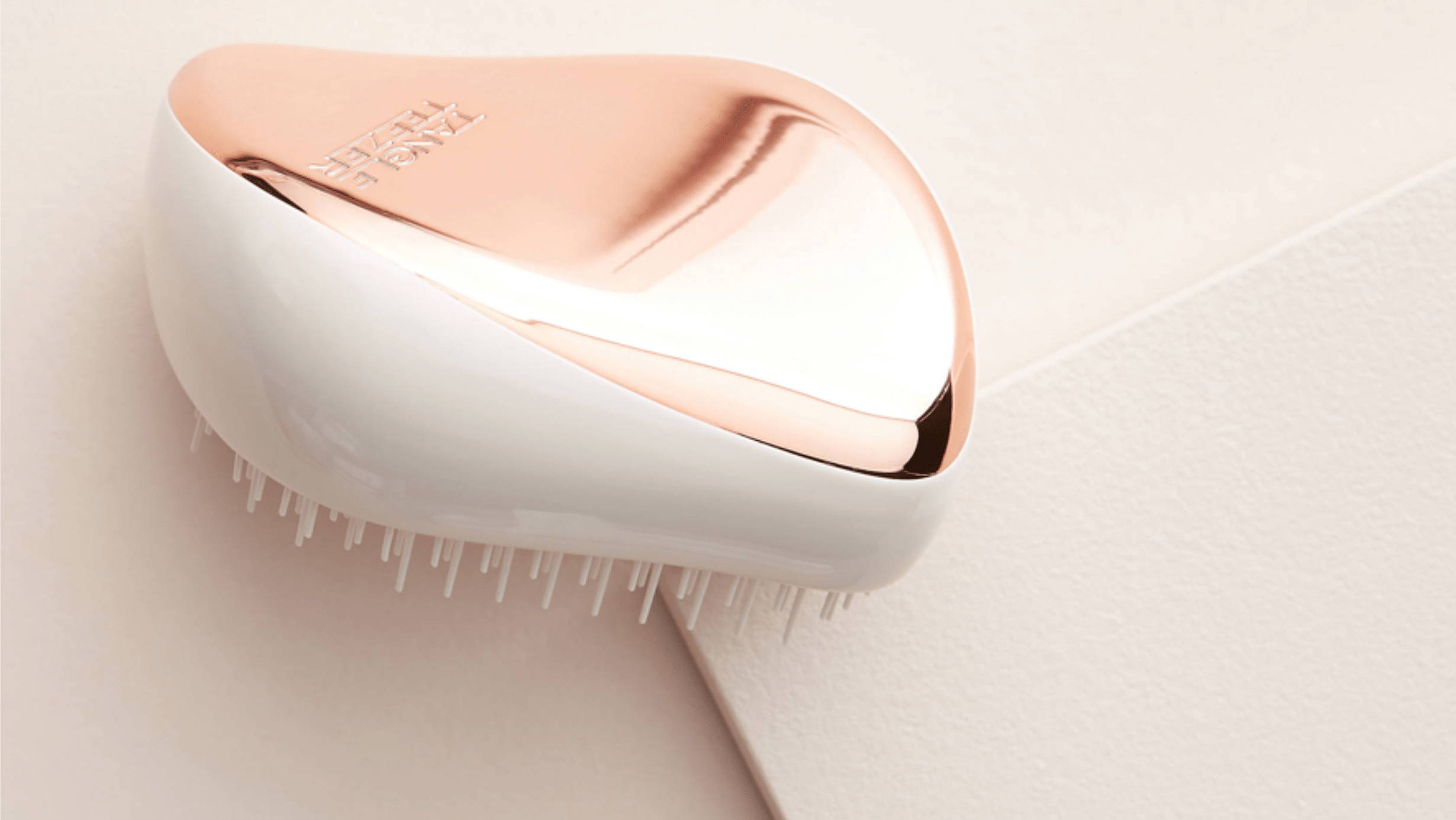 6. Tangle Teezer The Original Detangling Brush: This baby isn't a multi-award winner for nothing. Ideal for different hair types, this hair tool can detangle wet or dry hair without pulling or breaking strands. Hair is left looking super smooth, shiny, and salon perfect.
7. Oway Glossy Nectar Hair Serum: Serum isn't only good for skin. Hair serum combines highly concentrated ingredients to deliver glam-factor benefits to all hair types. And Oway knows what they're doing when it comes to serum. This hair care gift idea visibly restores even the most damaged locks to gorgeous. Natural botanicals make sure locks feel silky soft and manageable.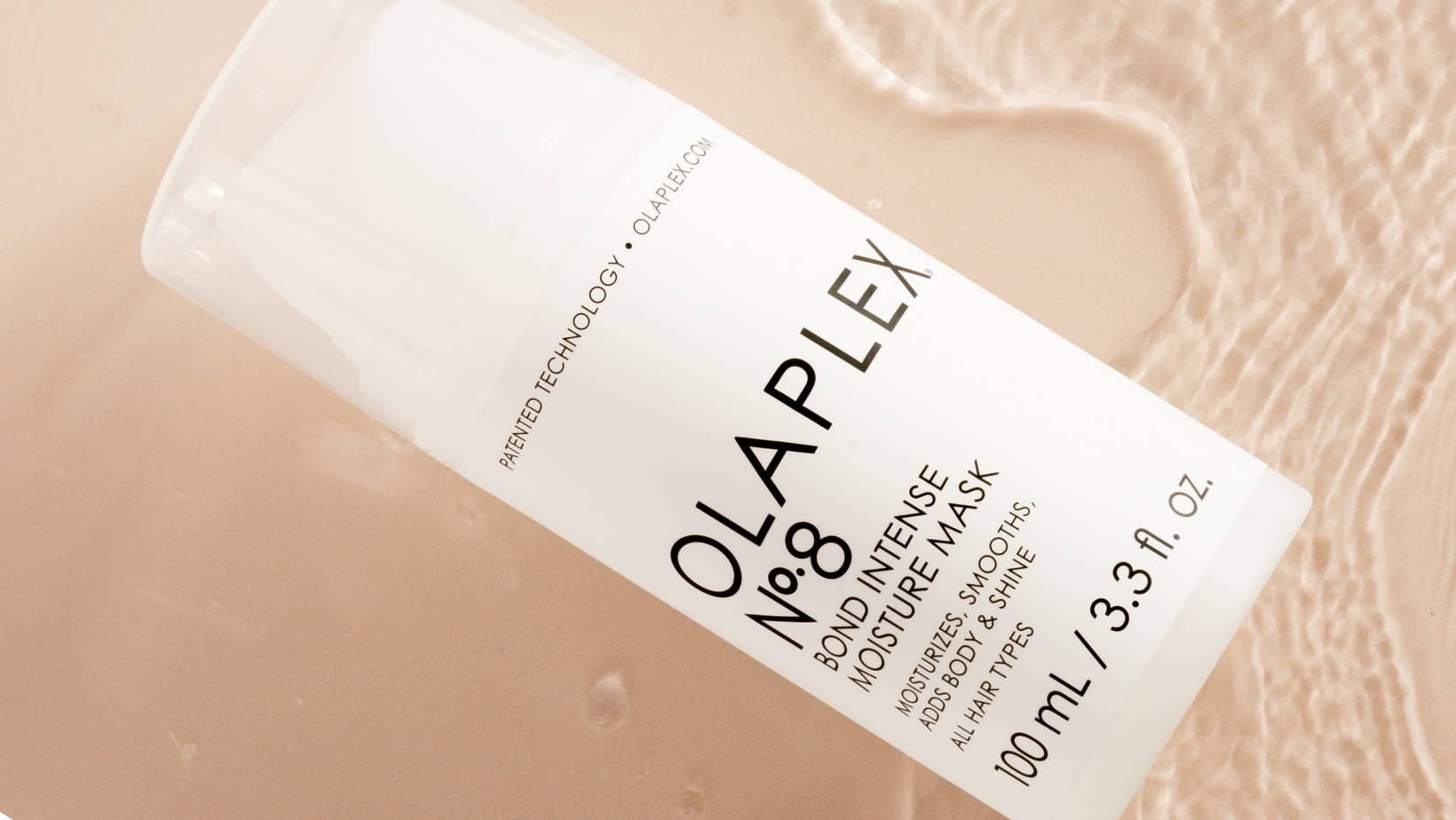 8. Olaplex No. 0 Intensive Treatment: If you snagged our #1 beauty gift idea, this one is a must-have. Yes, this bond building treatment can be used as a stand alone product to visibly improve the appearance of damaged, dry, or thinning hair. But it also makes an optimal first step when used with Olaplex No. 3.
9. Olaplex No. 8 Bond Intense Moisture Mask: Obviously, Olaplex is one of our favorites. Sticking with the theme, add this mask to their hair care gift set for the most intensively moisturized locks they've ever felt. No greasy aftereffect, this product simply makes hair feel like they're having the best hair day of their life.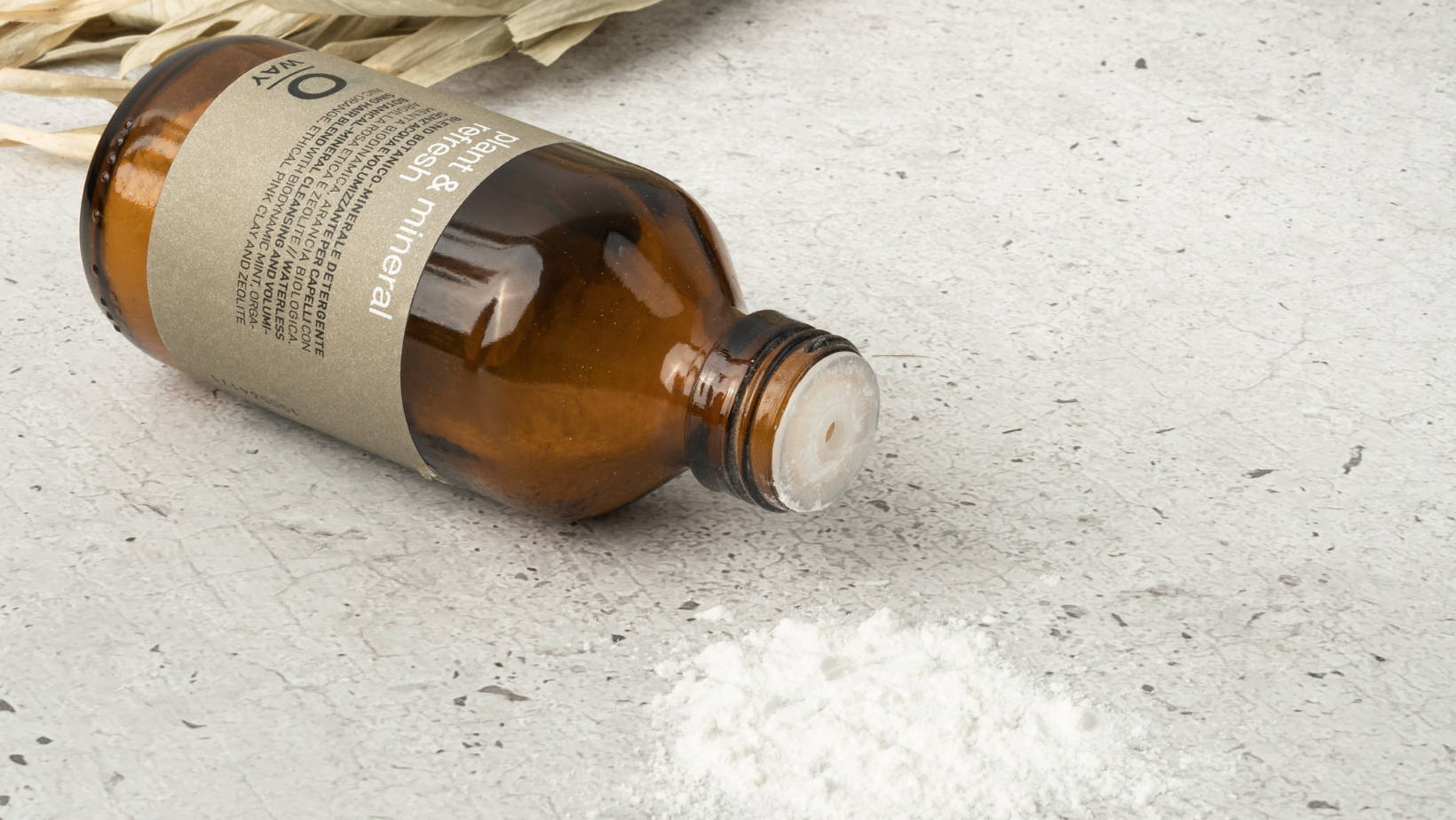 10. Oway Plant & Mineral Refresh Dry Shampoo: Everyone needs a good dry shampoo in their hair care arsenal. That said, not all dry shampoos are created equally. Meet the answer to bad hair days. Chemical free and high performance, this product leaves hair and scalp feeling cleansed and refreshed. Also adds a look of volume and a delicate scent to spruce up second or third day hair.
11. Viviscal PRO Supplements: Surprised to see supplements on our holiday gift ideas list? Well, these definitely fall into the gifts for beauty lovers category. For anyone in your life looking to boost the appearance of thick, healthy hair, these will be a welcome present.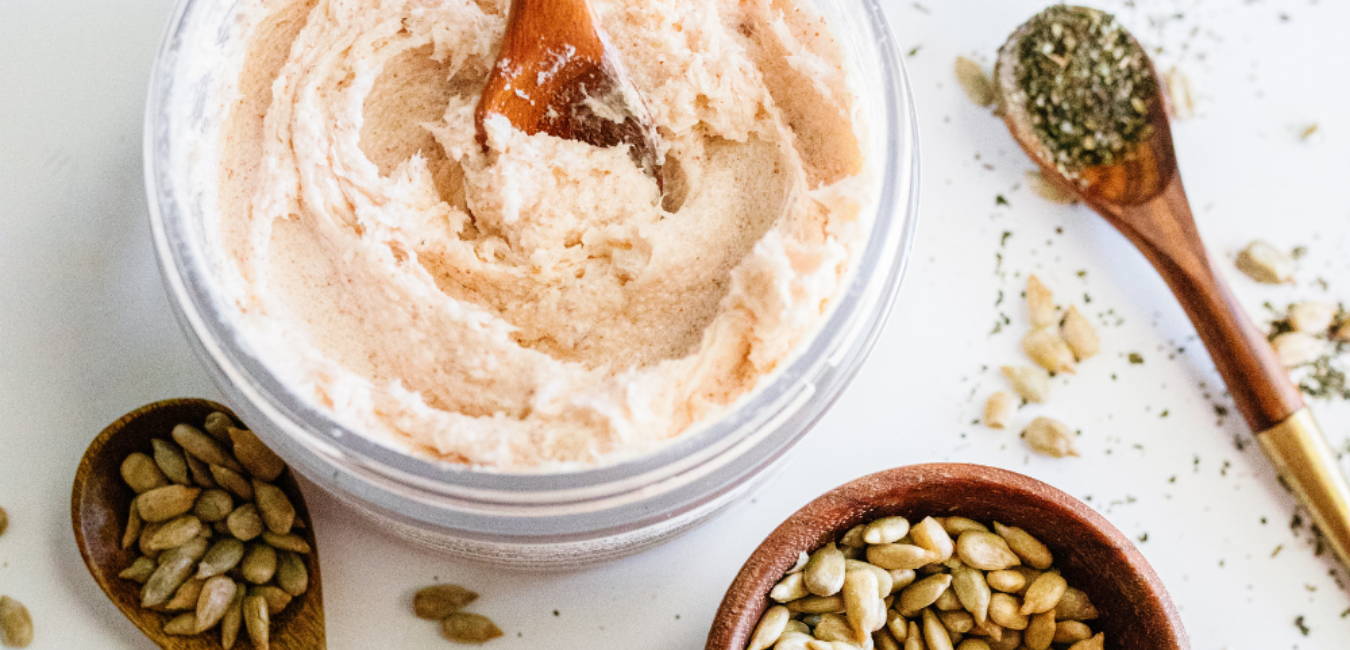 12. O&M The Original Detox Hair Shampoo: You've heard scalp care is key to healthy looking hair, right? This shampoo is an essential in caring for the hair and scalp. Great for gently cleansing away product build up, exfoliating the scalp, and lending a purifying sensation. They're gonna love it.
13. Innersense True Enlightenment Scalp Scrub: Staying with the scalp care theme…everyone loves a luxurious scrub. And this one for the scalp feels incredible. Made with Hawaiian Red salt for a detoxifying feel, fruit and veggie extracts provide a hydrainting and stimulating sensation. And the peppermint scent lends an invigorating hit of holiday spirit.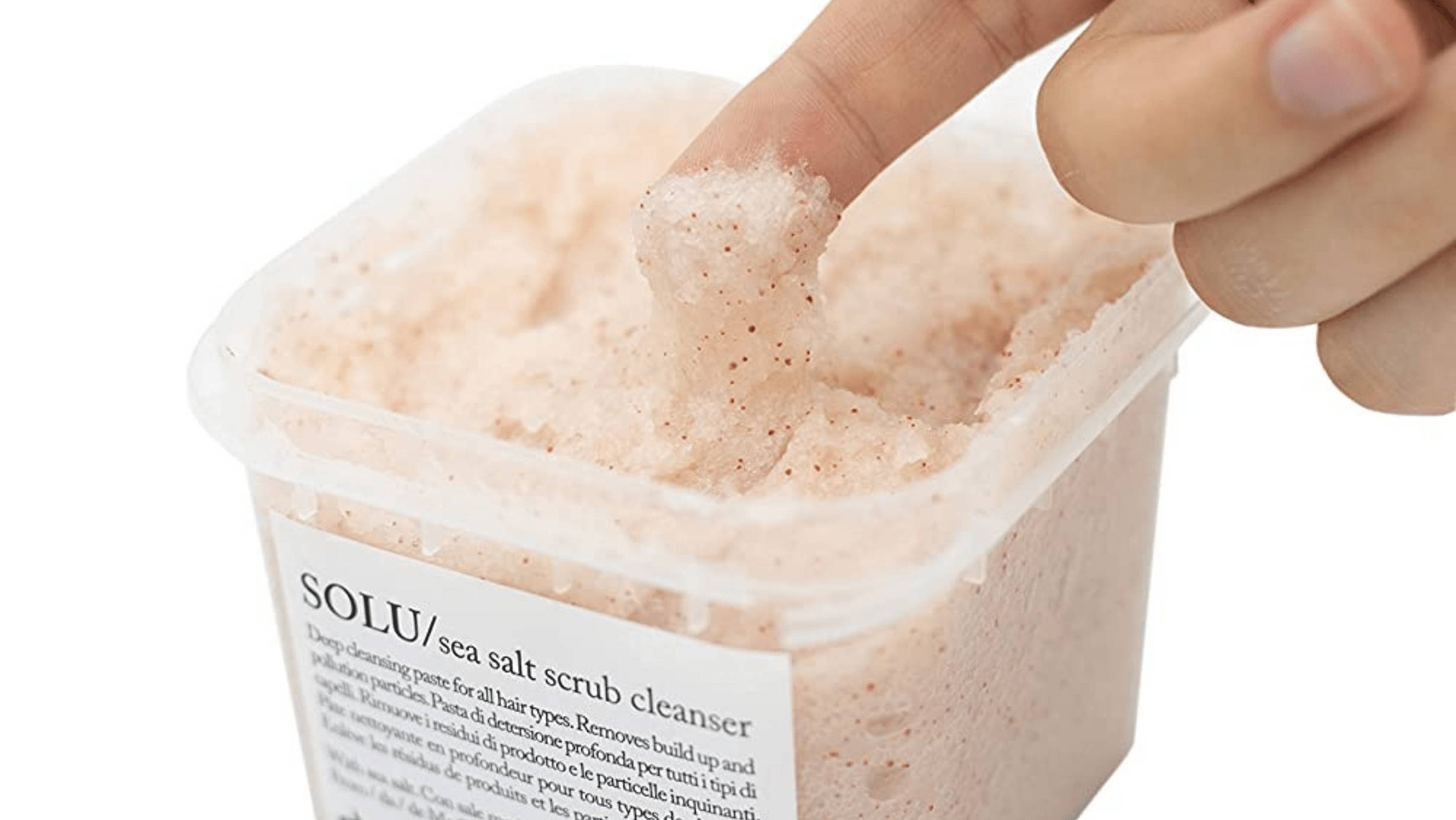 14. Davines Solu Shampoo With Sea Salt Scrub: Or give a shampoo + salt scrub in one beautiful product. This one works as a clarifying shampoo to cleanse scalp and hair, while gently exfoliating the scalp. Improves the feeling of hair softness and texture while it's at it.
15. Davines Nourishing Keratin Sealer: The go-to hair serum for dry and damaged hair, give this product to that gift recipient on your list who you know would love a little hair shine and brightening boost.
Shop our curated list of Holiday Gifts or better yet...take the North Authentic Hair Quiz to get your personalized hair care prescription of the best products for your hair curl type.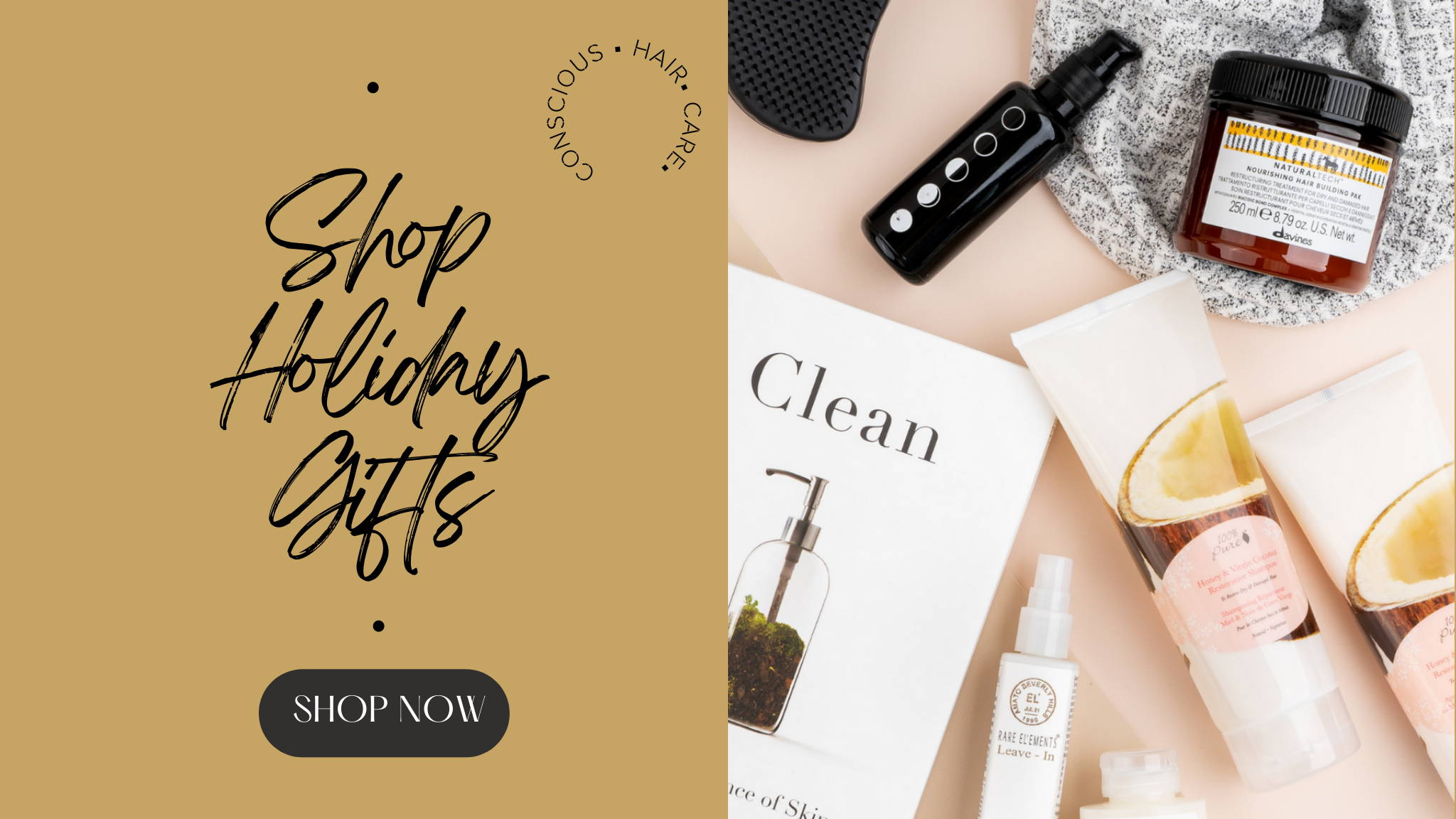 ---