Why Is Sustainability in the Beauty Industry So Important? 10 Easy Sustainable Beauty Habits You Can Start in 2022
When it comes to setting New Year resolutions, sustainable living tops many lists. It sounds great, but you might have questions on the subject. Like, what does sustainable mean and how do you go about setting up this type of lifestyle. Follow our tips on incorporating sustainable brands into your routine for 2022 and why it's so important.
How the Beauty Industry Is Harming Our Waterways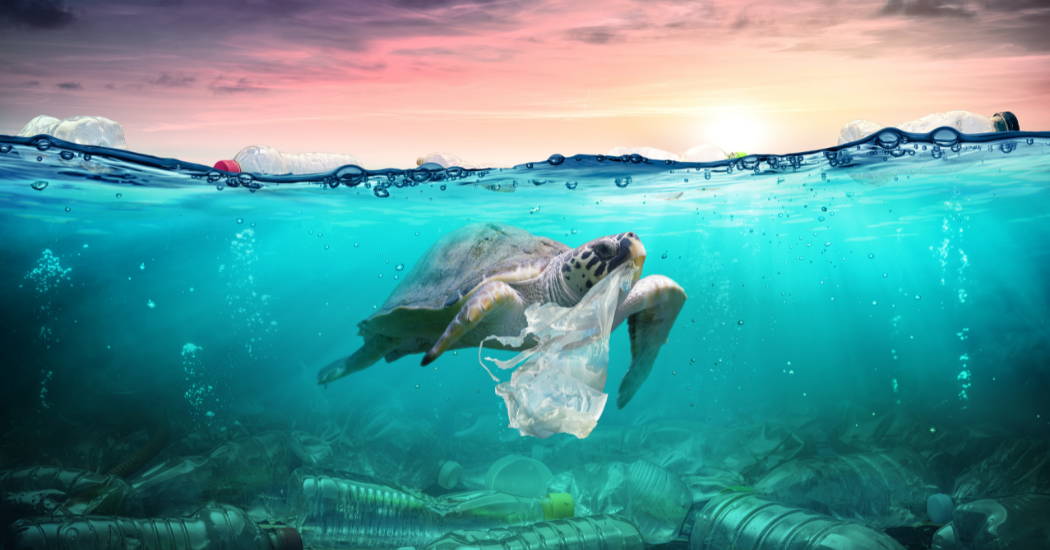 All of those conventional beauty products that line store shelves, online and otherwise, have far reaching repercussions. The chemicals commonly used to make mainstream products enter our waterways once they are rinsed off of our skin and down your shower drain. They are then absorbed into the soil and reach the oceans, affecting plant life and wildlife.
And it's not just these chemicals that are part of the problem. Single-use plastic packaging is one of the largest contributors to pollution and environmental harm. Those little sample sachets many beauty retailers offer with purchase are one example of widespread single-use plastics. Containers for sheet masks and makeup wipes also fall into this category. Under eye patches, face oil ampules, hair masks, blotting sheets…the list goes on.
You've seen commercials on television that show turtles with straws stuck in their noses and ducks wrapped in plastic bags. It makes you think this is the result of plastic litter near oceans and rivers making its way into the water. But even plastic trash in landfills can end up in our waterways, and often does, by breaking down and seeping into soil and groundwater. These "microplastics" (tiny plastic particles that result from product breakdown) can take hundreds to thousands of years to decompose.
Many plastics are made from petrochemicals. When microplastics linger in our environment, they have the potential to leach toxins into the water and earth, which are potentially harmful to wildlife, marine and plant life, and even humans.
Research compiled in 2020 found that the beauty industry creates 120 billion units of plastic packaging each year in the form of bottles, tubes, and other containers. Yes, many of these items are recyclable. Why not toss those sachets in the recycle bin, as well? Many sachets are made up of materials that can't be recycled and even the ones that can most often end up in the trash.
It can seem unattainable to effect change when so many chemicals are making their way into our water system and earth. But every little bit counts and the more people who take part in sustainable living efforts, the better. And a great place to start is with clean beauty brands who support sustainability.
What does this look like? There are several ways committed clean beauty brands put in sustainability efforts:
• Zero waste. Zero waste choices have a minimal impact on the environment. Some zero waste choices brands can make are reusable products, recyclable packaging, and waterless and biodegradable formulas. For instance, bar soap instead of bottled soap cuts down on plastic waste.
• Recyclable packaging. Recycled and recyclable packaging helps to reduce waste, keeping trash out of landfills and cutting down on materials used to make more packaging. This also helps to scale back on single-use packaging.
• Renewable energy. Utilizing renewable energy sources, such as wind and solar-powered means, is another way to support sustainable options. Clean beauty brands often use these production methods.
• Supply chains. Look for brands who create sustainable supply chains through fair labor practices and environmentally-friendly sourcing and processing methods where ingredients are concerned. Palm oil production, for example, is a leading contributor to deforestation and most eco-conscious brands steer clear of using this ingredient.
Organic beauty and indie brands often commit to sustainable business models, so keep your eye on these when purchasing beauty products and personal care. Check brand stories and commitment prior to purchasing.
North Authentic Brands That Create Sustainable Products (You'll Want To Add These to Your 2022 Shopping List!)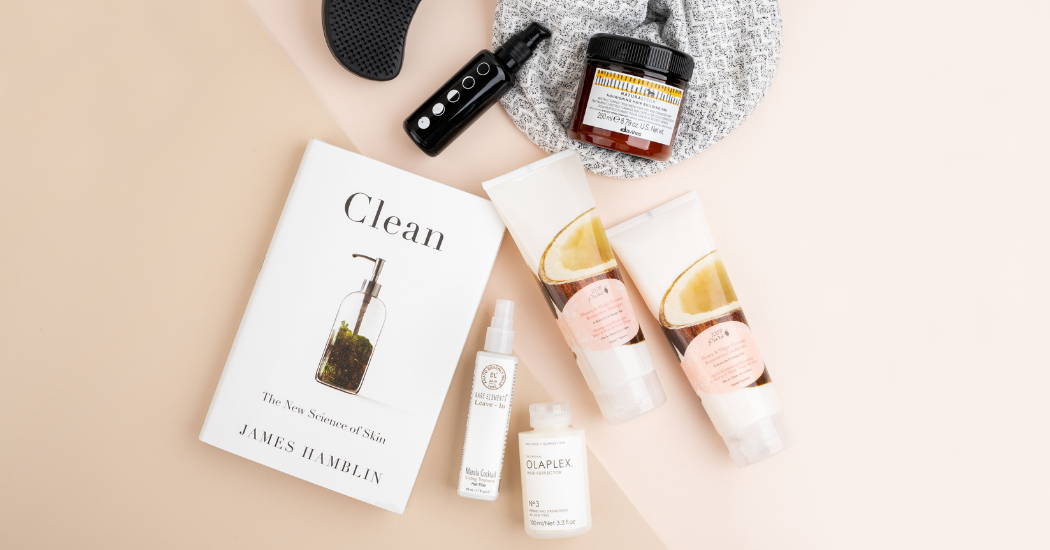 If you're a regular at North Authentic, you know conscious hair care is our whole gig. Something we believe in whole heartedly and take very seriously. If you are new here, take a minute to see how we back this up.
Of course, supporting clean beauty brands who walk the talk and put in the effort to maintain and promote sustainable practices is a huge part of what we do. Check out some of our top sustainable beauty brands. We know you'll love 'em as much as we do.
One of our favorite brands that creates clean products is Cult & King. All products are refillable, which cuts down considerably on unnecessary waste. And their sustainable products are packaged in beautiful glass jars with aluminum refills. Not just a sustainable option, they look gorgeous sitting on your vanity, too. Evolvh and Innersense are two brands we carry that also have refillable options.
100% Pure creates biodegradable formulas to be gentle on the planet's ecosystem and uses conscious packaging, as well as supporting environmental and animal organizations across the globe.
Jack59 is committed to making eco-friendly, plastic-free hair care with its zero waste shampoo and conditioner bars.
Reverie is another of our sustainable brands who uses packaging made from post-consumer recycled glass and plastic, and carbon negative mono-material sugarcane. The brand also partners with fair trade, family run farms that produce organic ingredients.
10 EASY SUSTAINABLE BEAUTY HABITS YOU CAN START IN 2022
Switch to a water efficient showerhead. Showerheads are measured by the number of gallons of water they deliver per minute, so choose those that are more eco-friendly.
Also, take shorter showers and choose showers over baths.
2. Choose zero waste options
While recyclable containers are great, it is always optimum to choose zero-waste as your first choice. (Only 3% of recyclable items actually get recycled so most end up in landfills).
Shop zero-waste products like shampoo and conditioner bars and always invest in a soap dish to keep that bar dry and full for the long-run.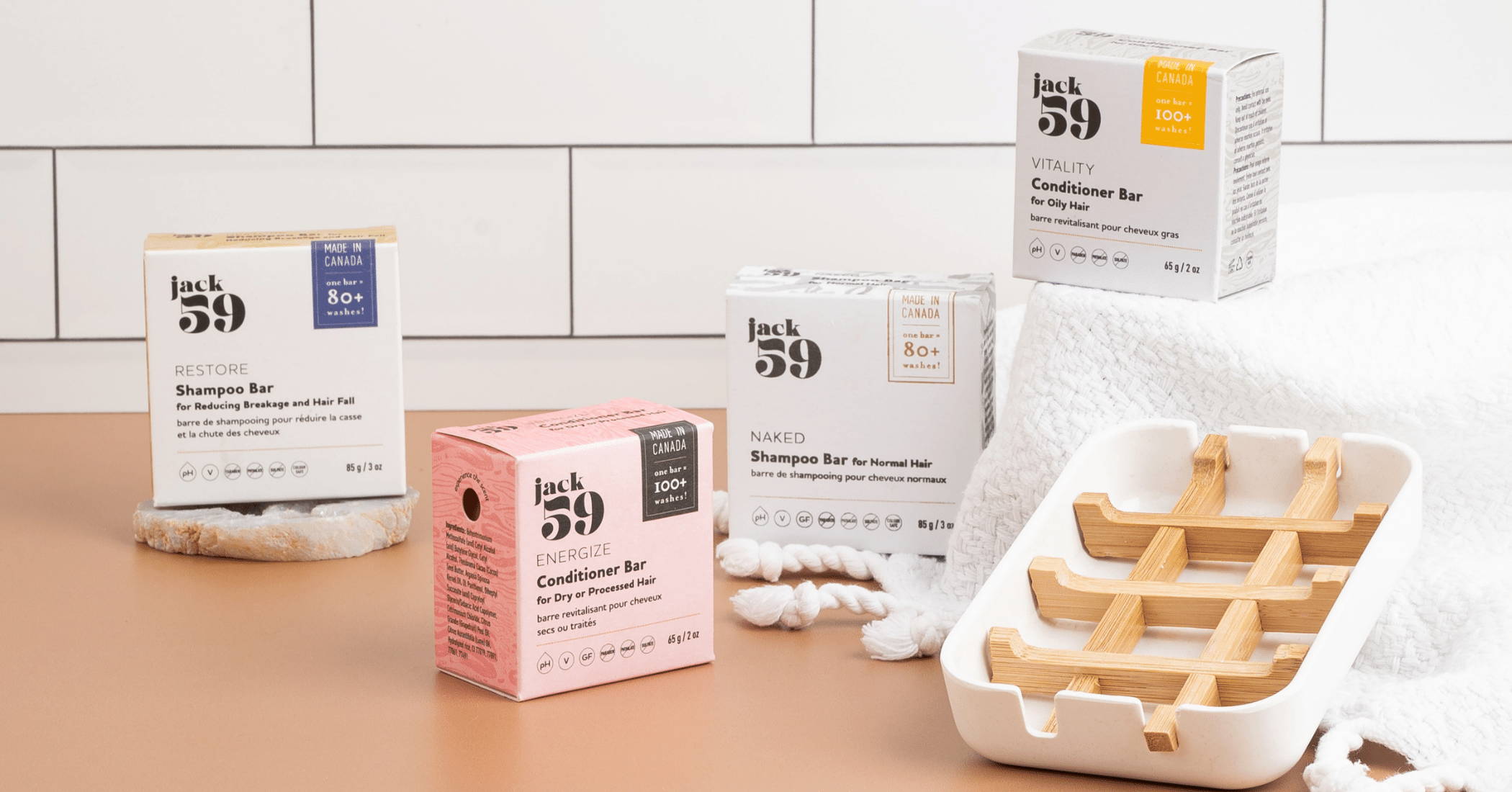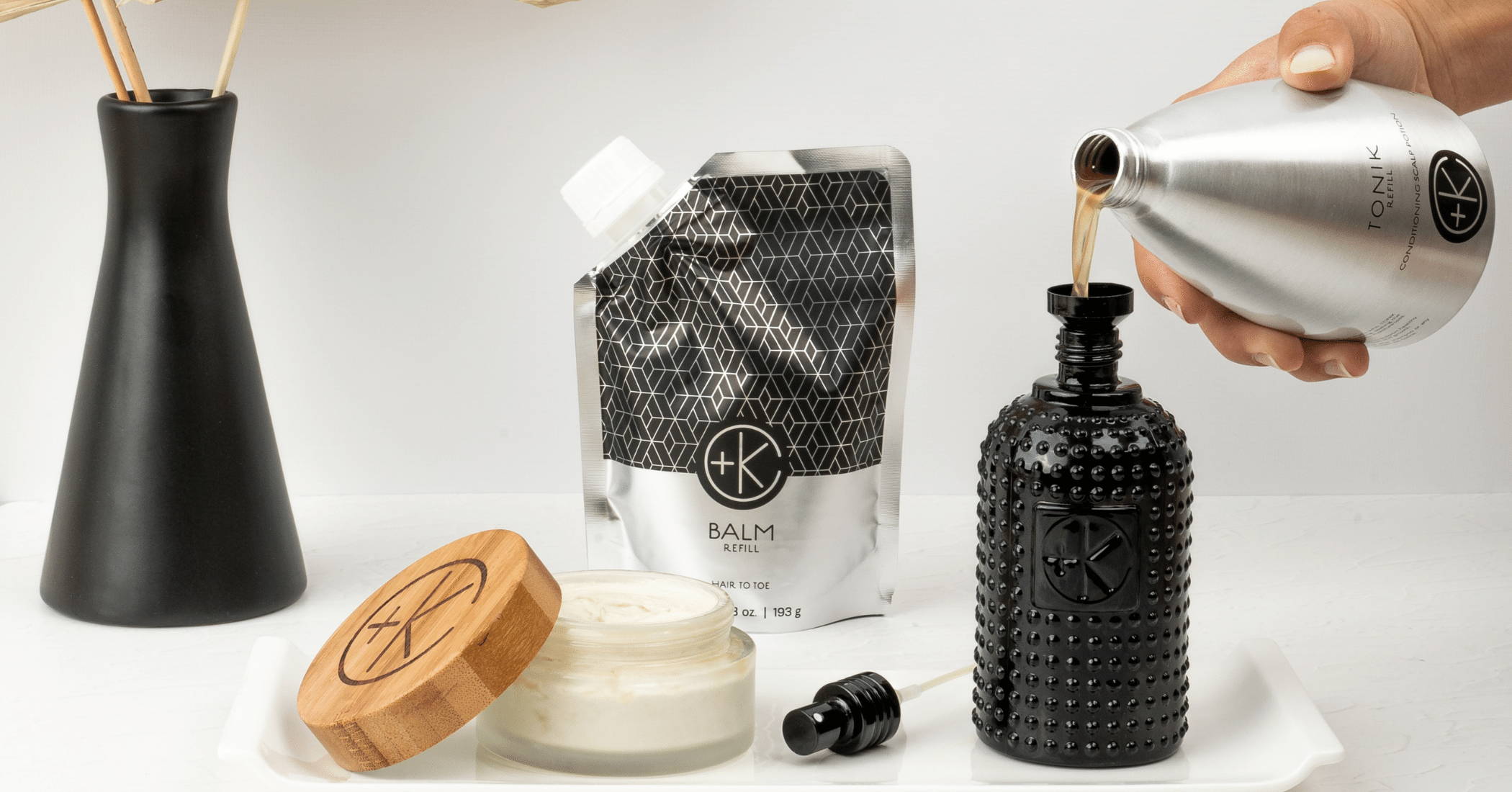 4. Choose conscious beauty products
Limit or eliminate as many harmful chemical compounds in bathing and hair products that you can. They wash down the drain entering straight into our waterways and causing massive harm to wildlife.
Deciphering ingredients and formulations is important but can often be difficult to decode on your own. Thankfully, there are plenty of online resources like EWG.org and conscious retailers, like North Authentic, which are committed to carrying products free of toxic ingredients.
We all love having options, but when was the last time you finished a lip gloss before purchasing a new one? When it comes to beauty products, consuming and purchasing less is to your and the environment's benefit.
Why? Most beauty products expire within 6 months to a year once opened.
When you have multiple products, you likely are forced to throw them out long before they actually run out.
Even better, opt for products that have dual use. Like a lip/cheek stain or scalp scrub that can also be used as a body exfoliating product. Remember...less is more.
6. Look to experts for recommendations to limit wrong purchases
If you dread asking for help at the skin care or makeup counter, you may be missing out on valuable insight. An expert has the ability to match you up with the best foundation or lipstick to go with your skin tone so you don't make purchases that you end up regretting later.
When it comes to hair products, ask your stylist what exactly she/he recommends that you use based on your hair concerns and goals. If you don't have someone to ask, take the North Authentic Hair Quiz. In 2 minutes you will receive a hair care regimen personally recommended for you from our master stylists. This will put an end to that graveyard of hair products growing under your sink.
7. Get rid of single-use products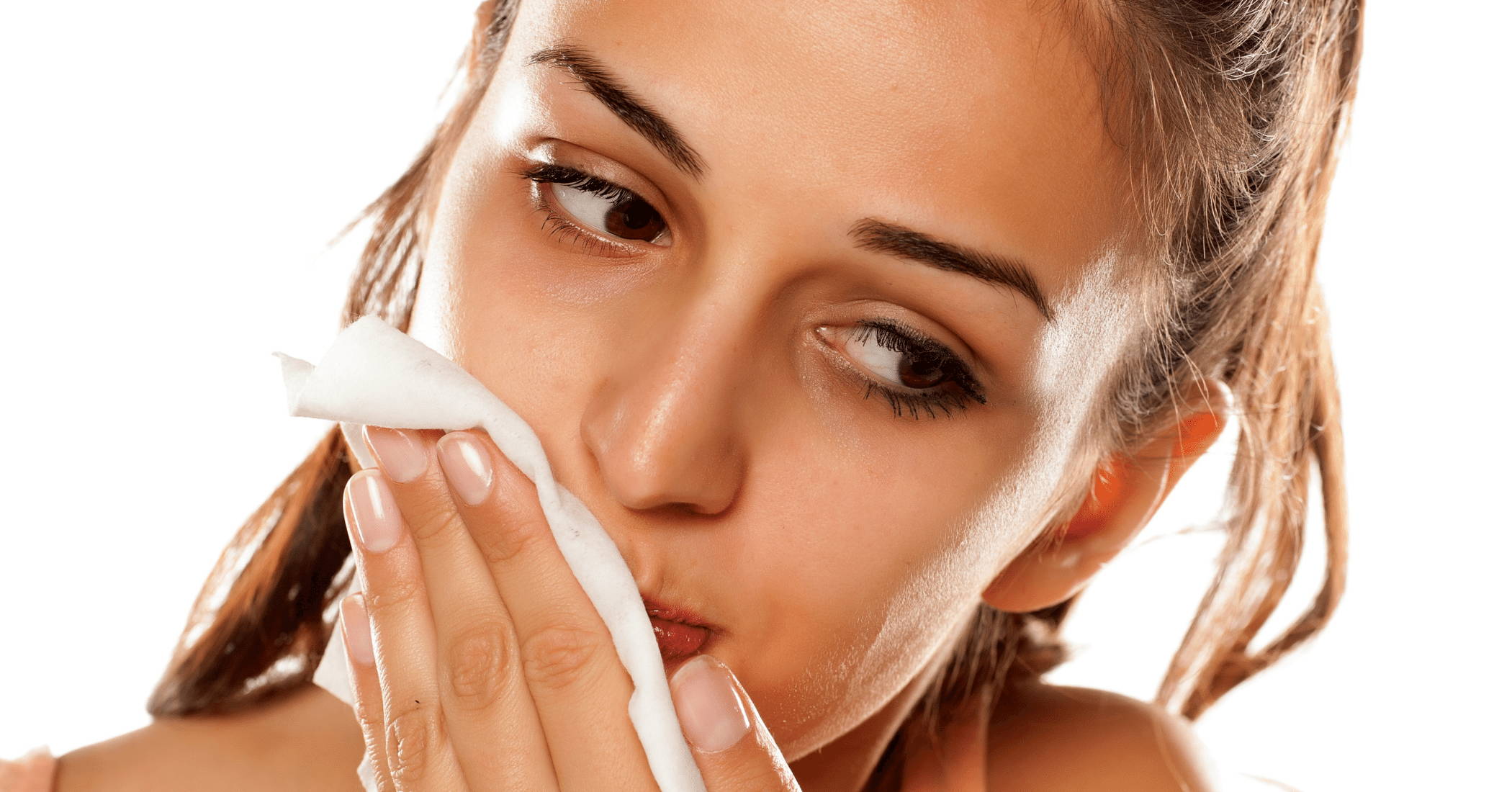 Makeup wipes, floss picks, and disposable razors are just a few of the items that go from your bathroom into growing landfills after only a second's use. No bueno for the environment or your pocketbook. Opt for stainless steel razors, water picks, bamboo makeup remover pads, and other long-term options over the one-and-done items of years past.
8. Be conscious of how much product you're using
Truly clean products are heavily condensed which means less is more. Before using any beauty product, shake the container thoroughly. Dispense only a small dime and emulsify in your hands to break up the product. You will notice that the product actually expands in your hands leaving you with much more than you thought.
If it's a shampoo or cleanser, add water to your hands and continue to emulsify. You will realize that the prescribed dime is more than enough.
9. Use eco-friendly candles during bath time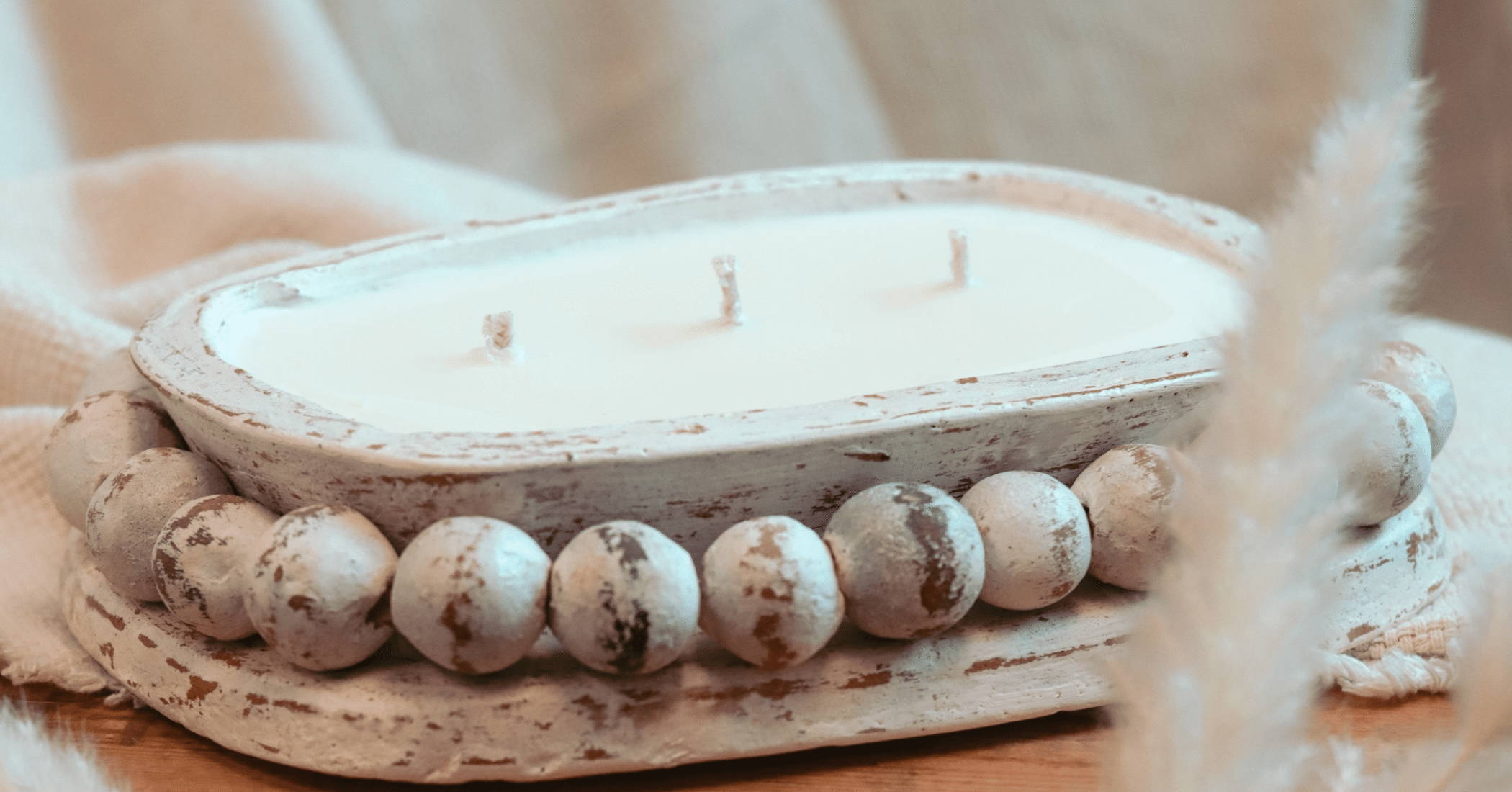 Most candles are made of paraffin wax (a petroleum waste product that is chemically bleached), which creates highly toxic benzene and toluene (both are known carcinogens) when burned.
Unscented candles may not contain harmful fragrance chemicals, but they are often still paraffin-based. Instead, look for 100% soy, coconut or beeswax-based candles with cotton wicks. We love North Authentic's Cedar Mountain Candles. Make sure the candle isn't a mixture, as paraffin can be added to keep prices down.
Find candles made with 100% pure essential oils rather than mystery "fragrance" and skip the colored candles. Pigments used in candles can be toxic to you and the environment.
10. Recycle your beauty products
Once you are finished with products, take the time to recycle them properly. Just like your food and household products, washing the containers is beneficial to the recycling process.
It is difficult to recycle items covered in expired food or beauty products, so cleaning your containers can up the chances that your recycling lands in the top 3%.
Keep screw tops and lids with the containers when possible.
A sustainable beauty regimen is a New Year resolution that benefits you and the environment.
Here's to a happy and healthy 2022!
All North Authentic products are free of: Sulfates, parabens, EDTA, 1,4 Dioxian, and many more all provided in our Hair Crimes List. While we work with our brands to become even more conscious, we identify additional "Free Of" ingredients on every product page.
For instance, "Fragrance/Parfum" will be permanently added to our Hair Crimes List in 2023. For now, some products at North Authentic do contain Fragrance.
Shop "Free Of" ingredient preferences using our Filters. You can also take the North Authentic Hair Quiz to get your personalized hair care prescription of the best products for your hair curl type.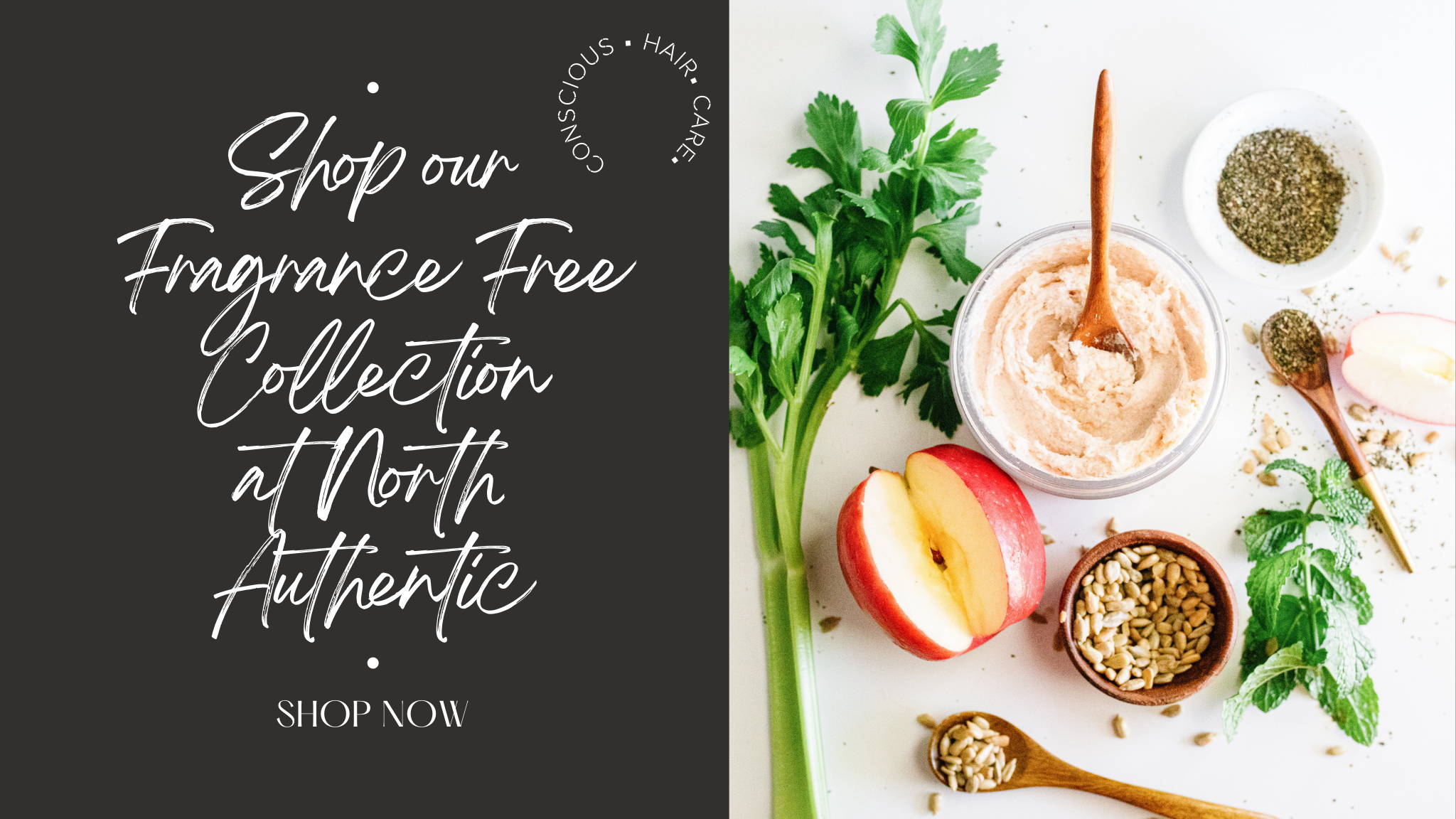 ---
2 comments
---
---